JURA X8 platinum espresso machine
Regular price

Sale price

4,595.00 $

Unit price

per
The X8 is incredibly versatile: it can prepare the full range of speciality coffees finished with milk and milk foam as well as black coffees and the classic pot of coffee.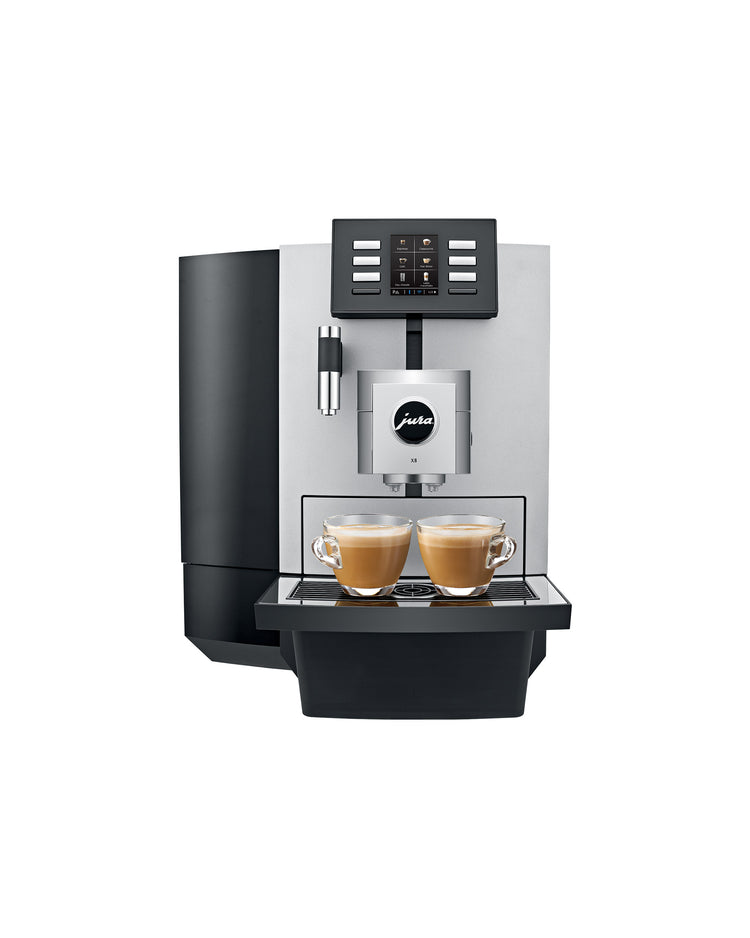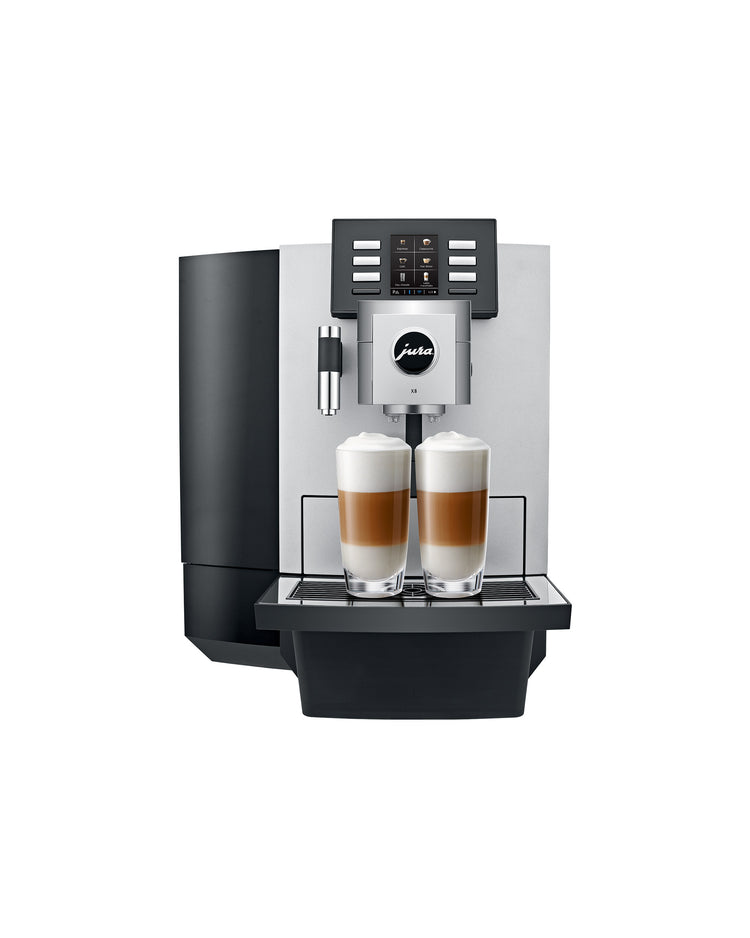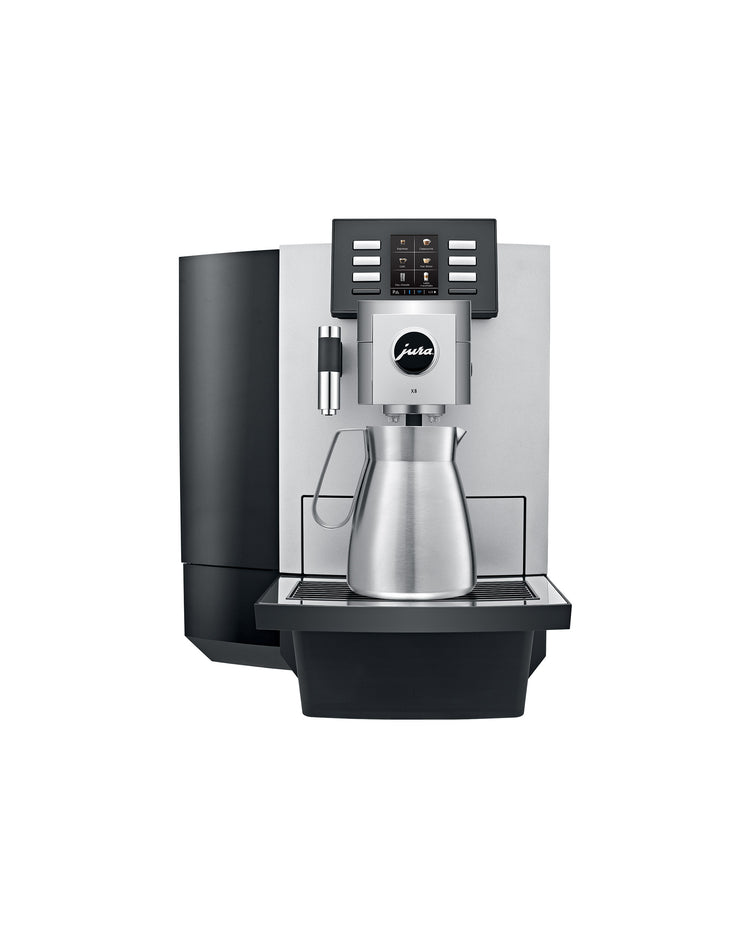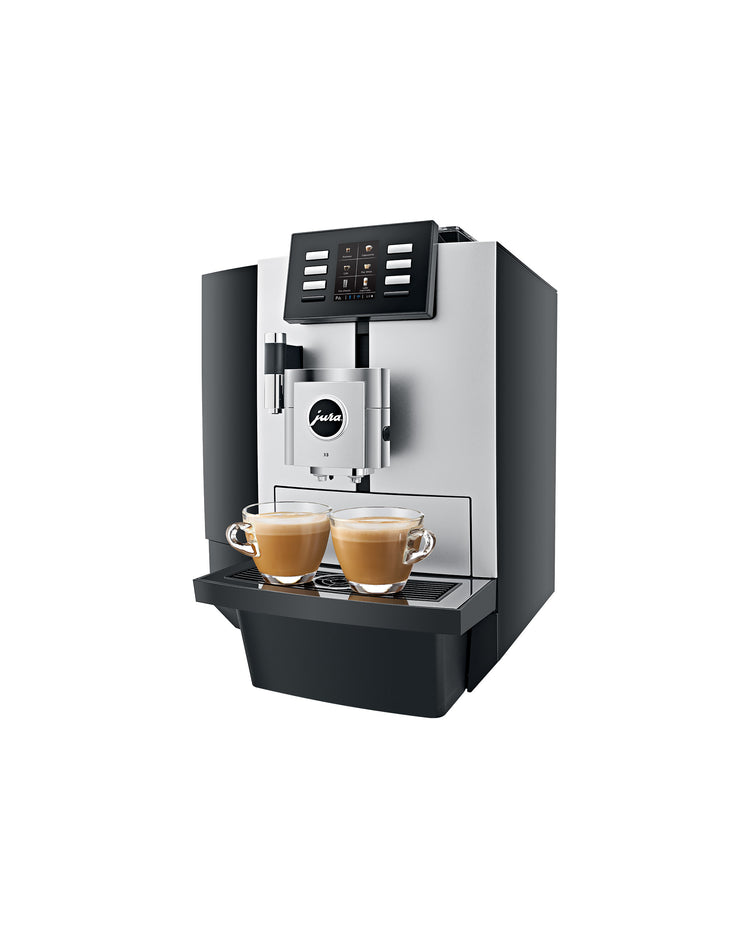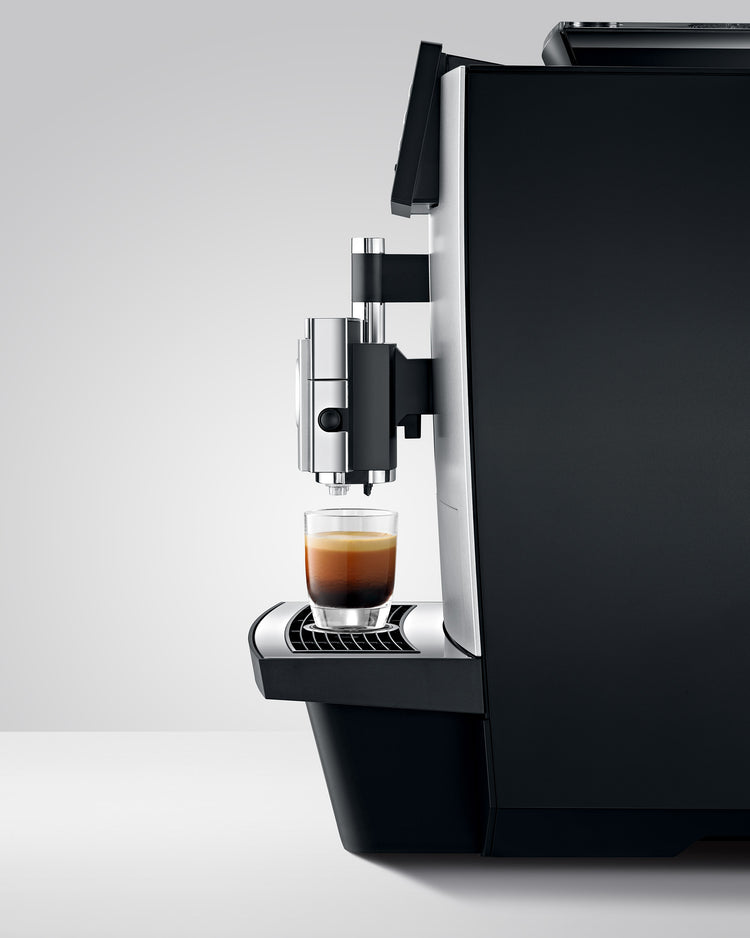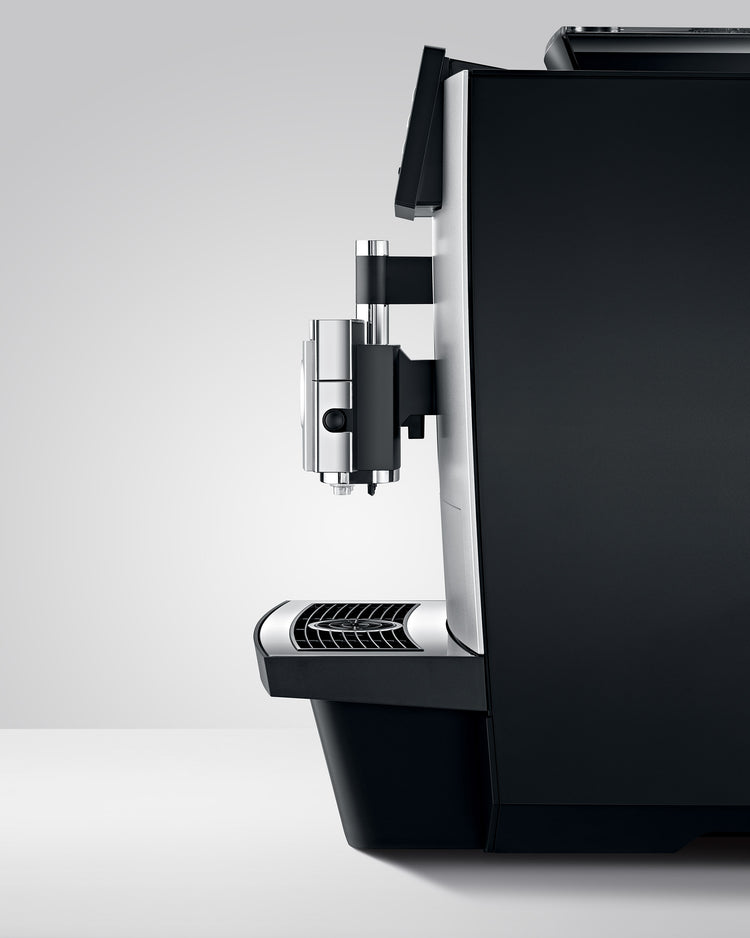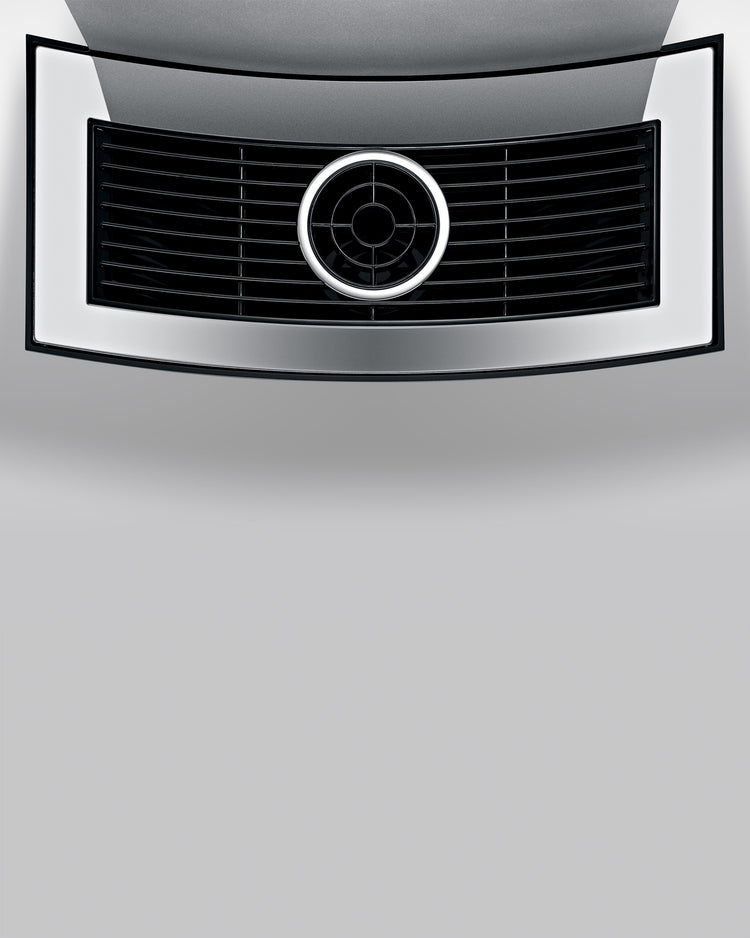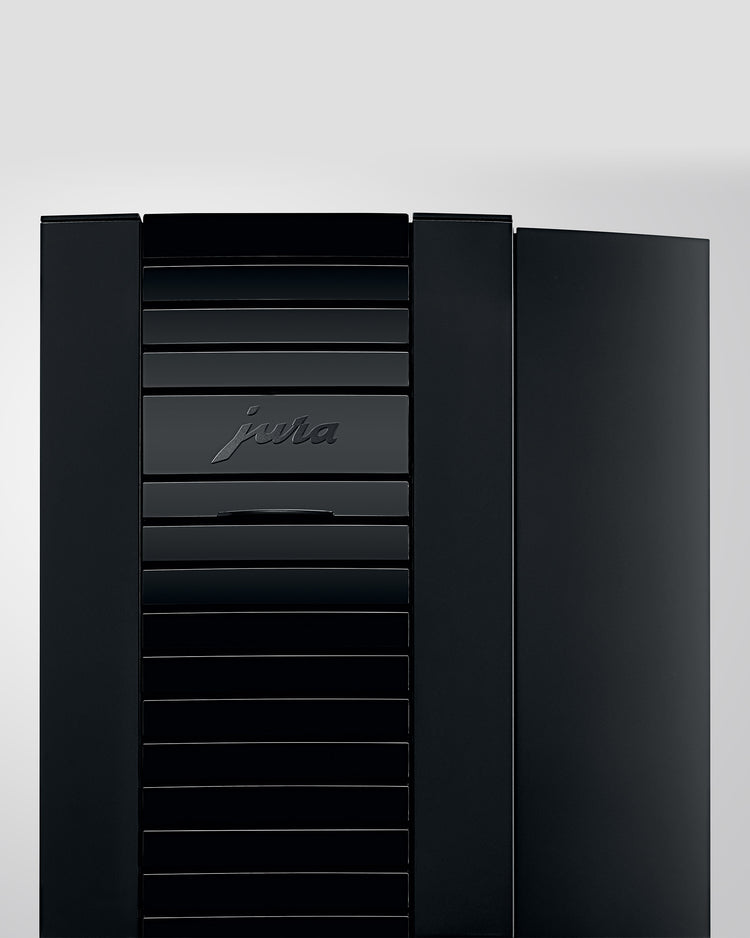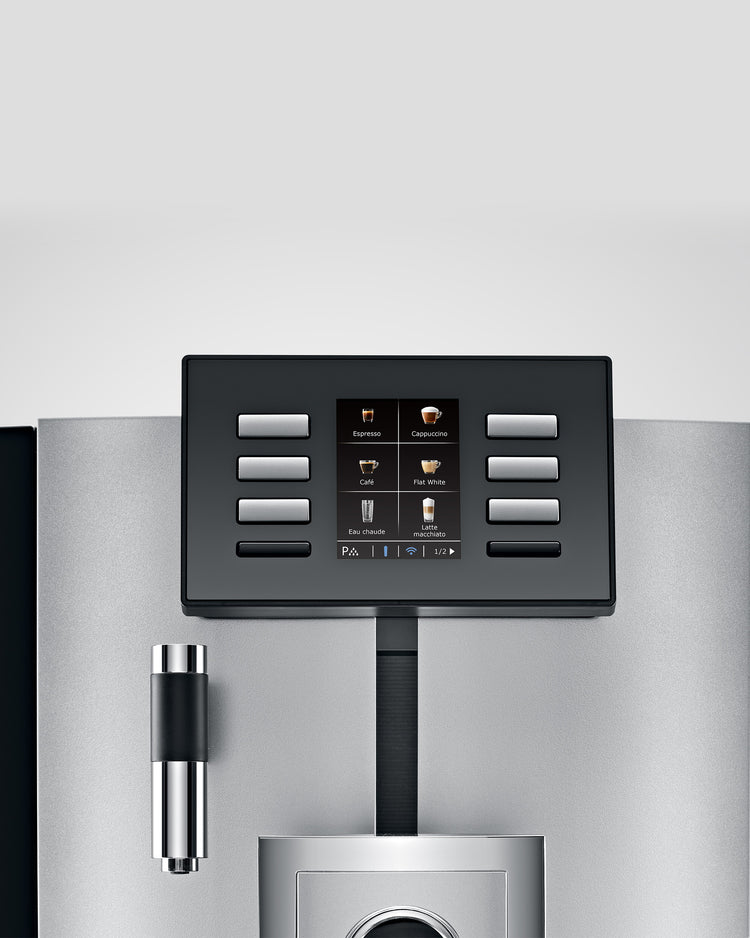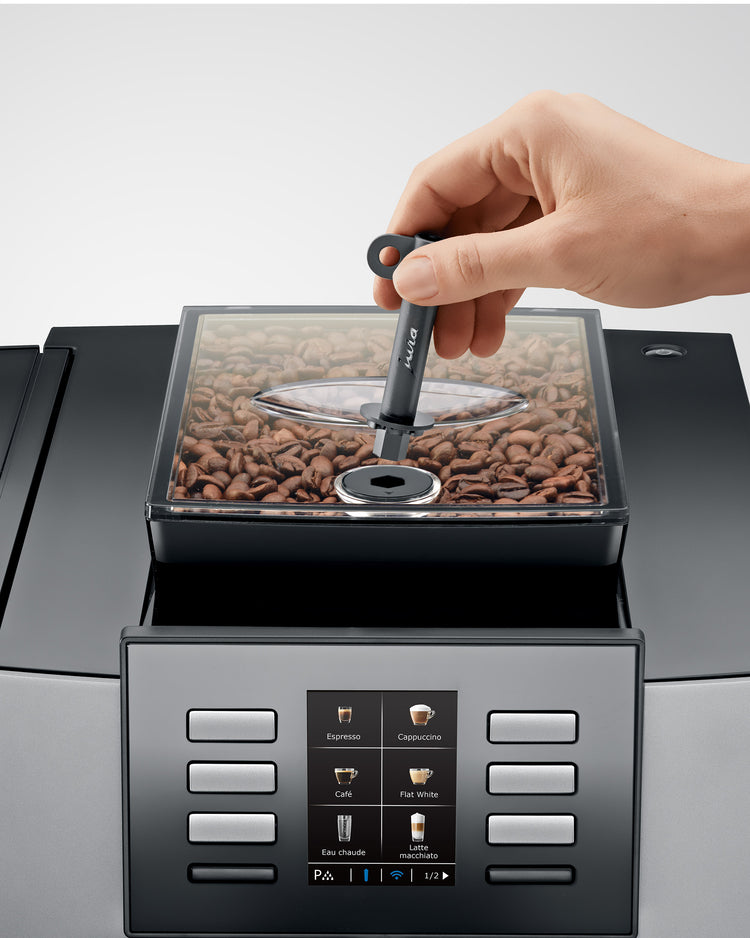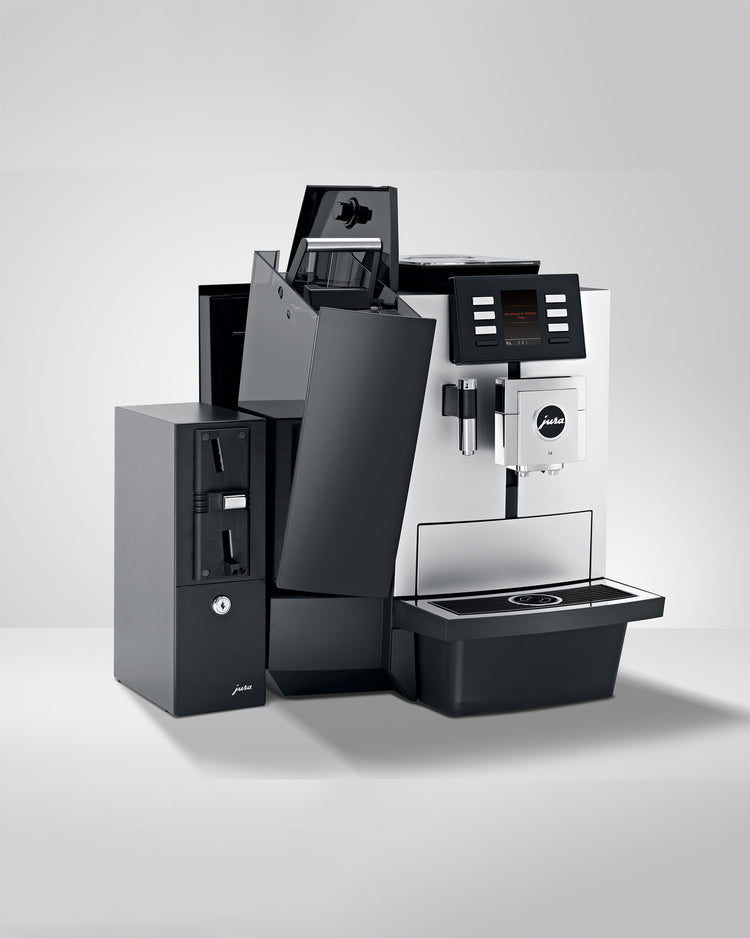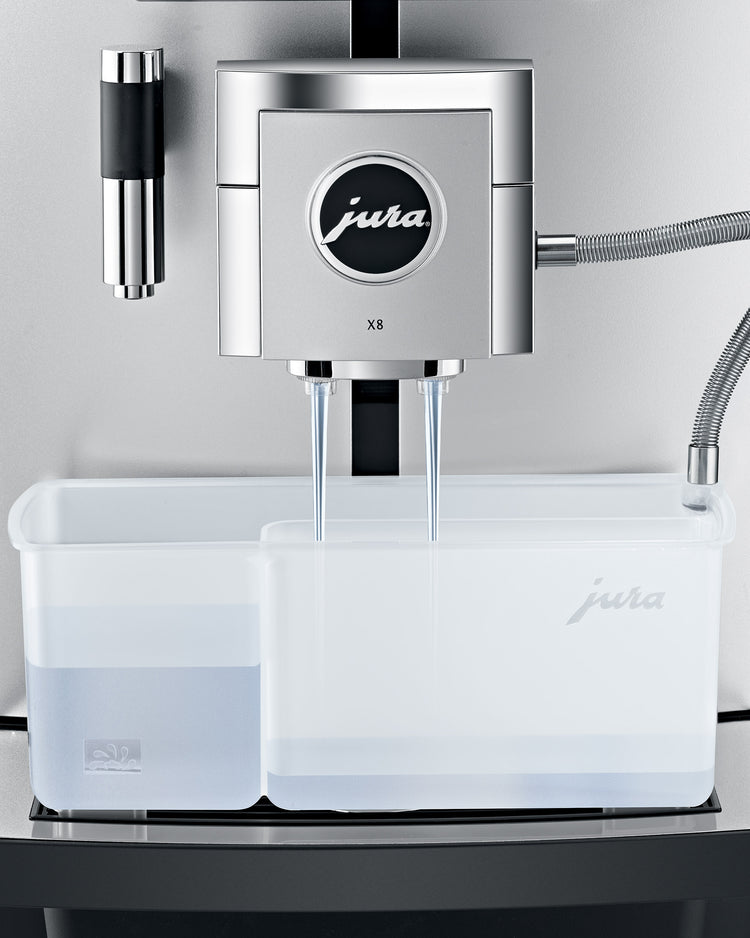 La professionnelle robuste des spécialités de café variées
The X8's versatility will win you over: it masters the full range of milk and milk foam coffee specialties, the full range of black coffee specialties and the classic small pot of coffee. In addition, it has different temperature levels for hot water, which tea lovers will appreciate. The robust, height-adjustable combination spout allows one or two coffee specialties to be prepared simultaneously in cups or glasses at the touch of a button. The practical cup positioning aid makes it particularly suitable for self-service use, as do the large, clearly arranged preparation buttons. The coffee specialities can be moved freely on the display to suit the specific needs of each customer. Whether equipped with the large standard water tank or the solid fresh water kit that can be retrofitted, the X8 is equally impressive in mobile use or at a fixed location.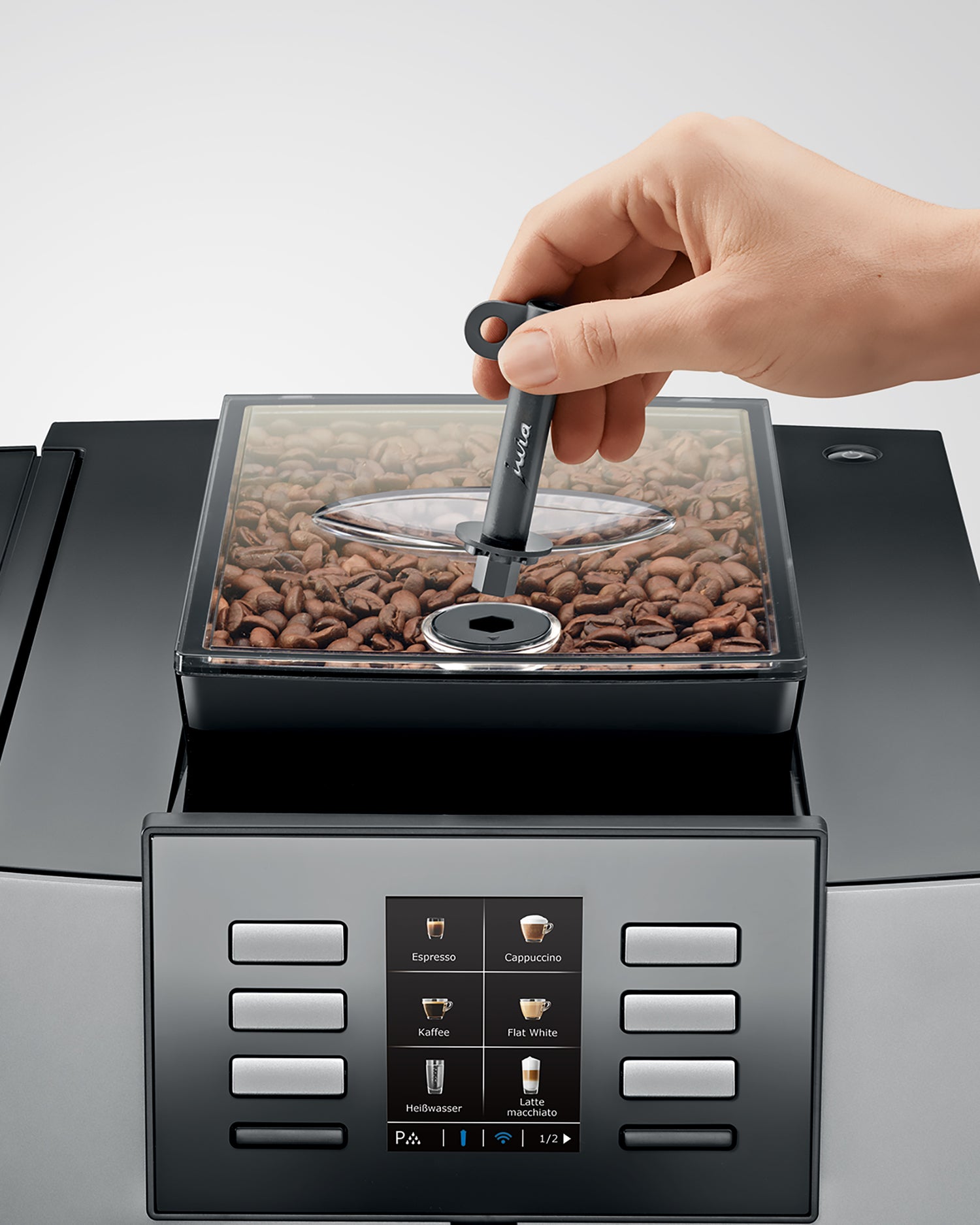 Des technologies de pointe au service d'une dégustation parfaite
Le broyeur AromaG3 innovant moud les grains de café à la finesse appropriée juste avant chaque préparation. Il fonctionne avec précision et deux fois plus rapidement qu'un broyeur traditionnel, tout en préservant les arômes. Le procédé d'extraction pulsée (P.E.P.®) optimise le temps d'extraction pour les spécialités courtes comme le ristretto et l'espresso, créant un véritable feu d'artifice gustatif. La X8 dispose d'un écoulement combiné réglable en hauteur, qui permet de préparer à la perfection des spécialités tendance rehaussées de lait ou de mousse de lait grâce à la technologie mousse fine. Tous les éléments de commande de la X8 sont disposés sur le devant de la machine, immédiatement identifiables et facilement accessibles. Même le réservoir d'eau et le récipient à grains peuvent être remplis par l'avant. Ils disposent de série d'un mécanisme de fermeture, qui permet de les verrouiller et de les protéger ainsi des influences extérieures. Bien pensés et ergonomiques, le bac d'égouttage et le récipient à marc de café se retirent d'une seule main et se vident ainsi proprement et rapidement. Les touches (de préparation ou d'entretien) peuvent être verrouillées selon les souhaits, afin d'éviter les erreurs de manipulation, un changement de programmation indésirable ou un actionnement accidentel lors des opérations de nettoyage.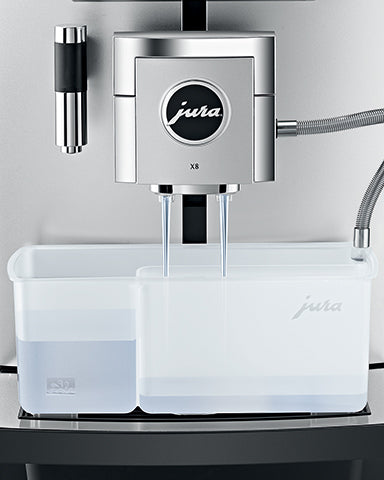 Hygiène garantie certifiée TÜV
The maintenance of the new X8 is just as intuitive as its operation. The integrated rinsing and cleaning programs with original JURA cleaning agents guarantee TÜV-certified hygiene and cleanliness. Even the cleaning of the X8's milk system is automated and works at the touch of a button. The solid combination outlet can be removed in no time at all. The milk outlets on the front are easily accessible and can be replaced very easily if necessary.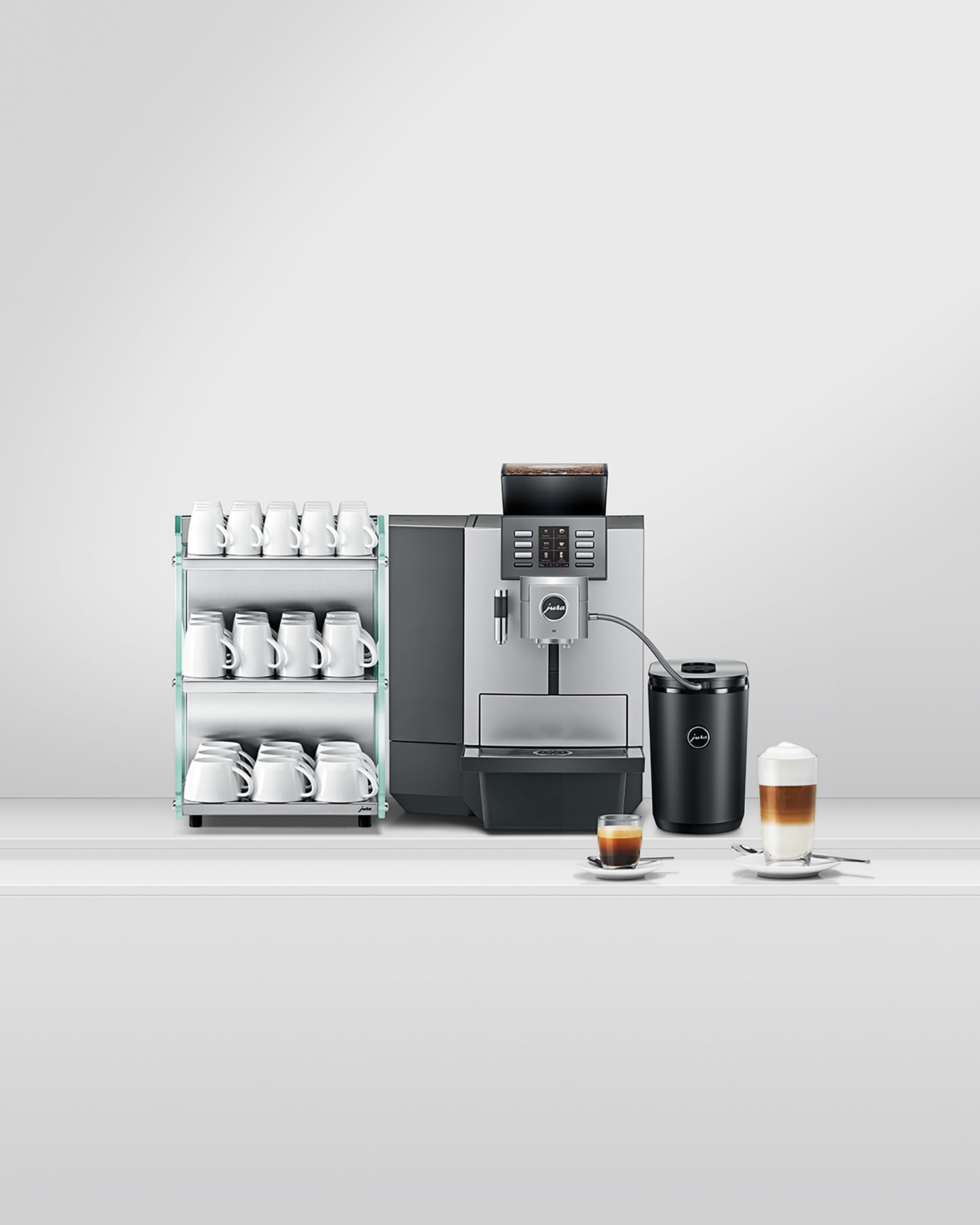 Aussi unique que vos désirs
Complemented by other automatic machines and elegant accessories such as the cup warmer, the Cool Control, the fresh water kit or the billing system, the X8 offers an ideal basis for complete and individual coffee solutions in the most varied areas of use.
données techniques
Réglages et possibilités de programmation

Design et matériaux

Technologies standard de commande et de programmation

Spécialités de café

Standards

Écoulements

Standards énergétiques

Réglages et possibilités de programmation

Performance quotidienne recommandée et domaines d'utilisation

In figures

Avantages Spécifiques