JURA Giga X8 espresso machine
Regular price

10,995.00 $

Regular price

Sale price

10,995.00 $

Unit price

per
From its user experience to its ergonomics, the GIGA X8 offers a whole new generation of automatic machines for professional use.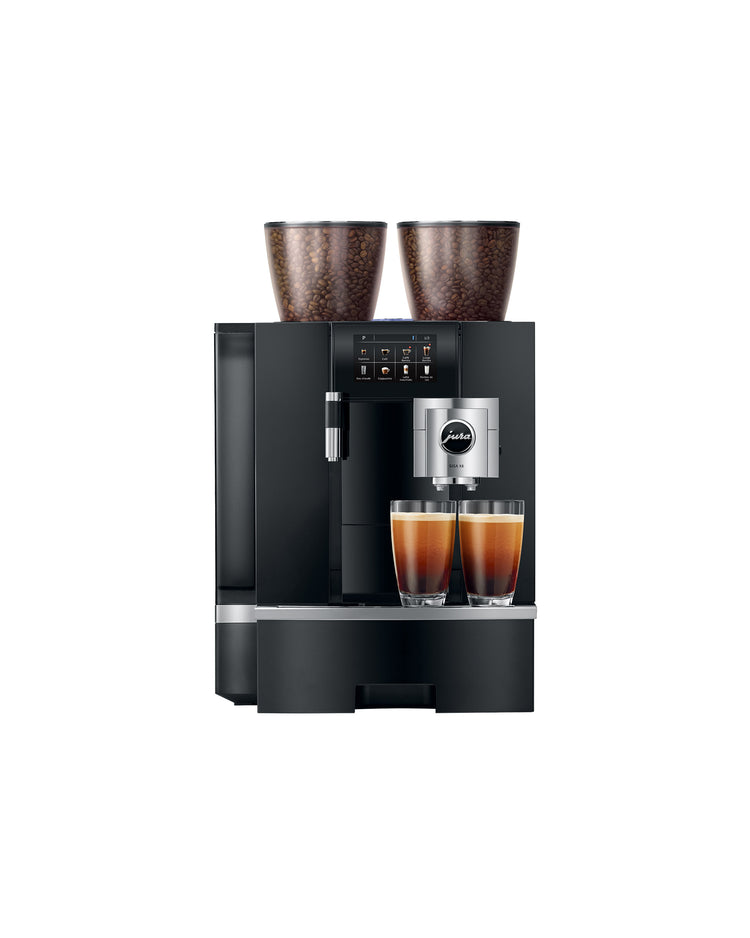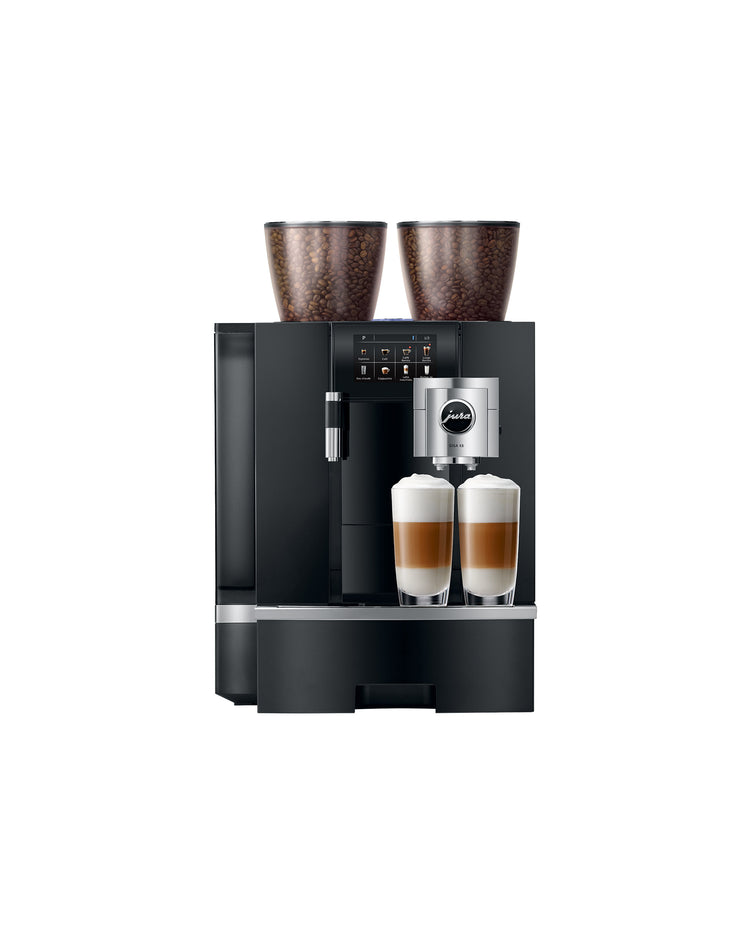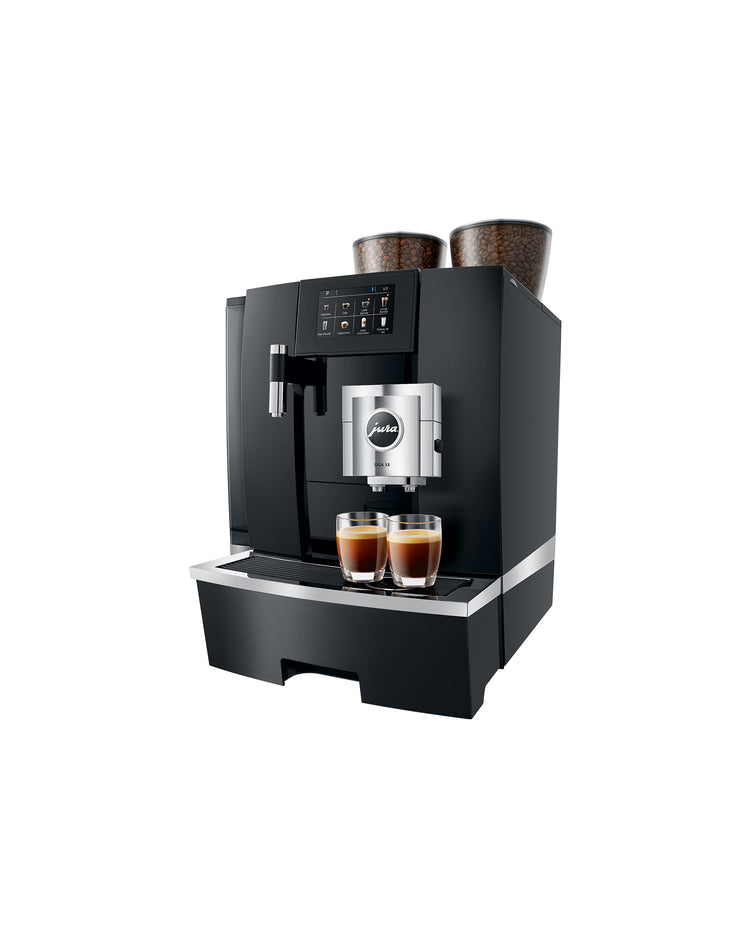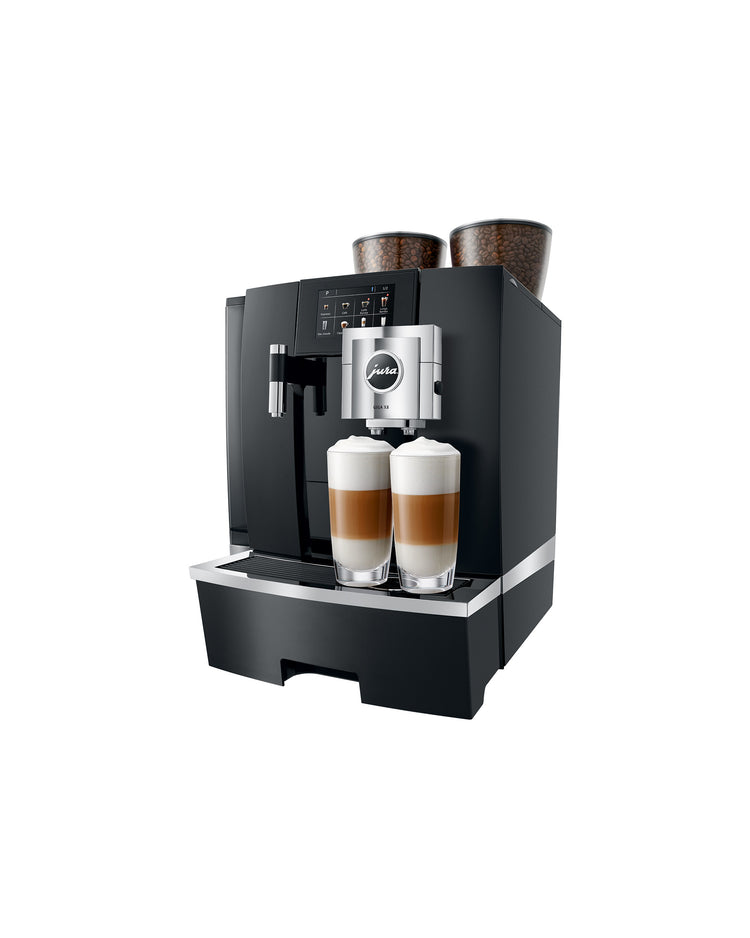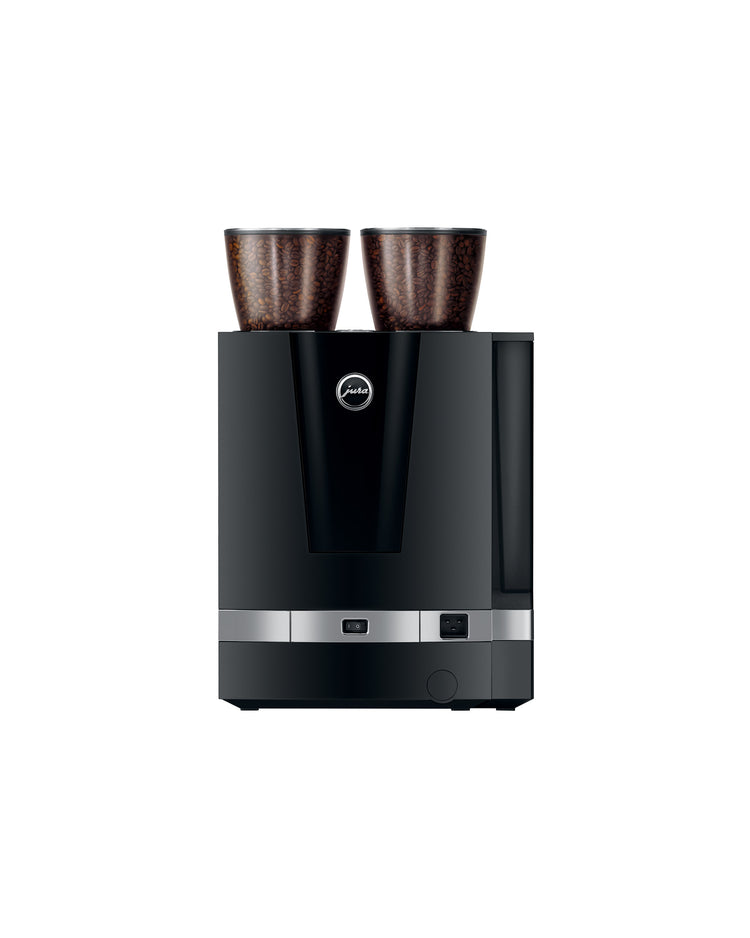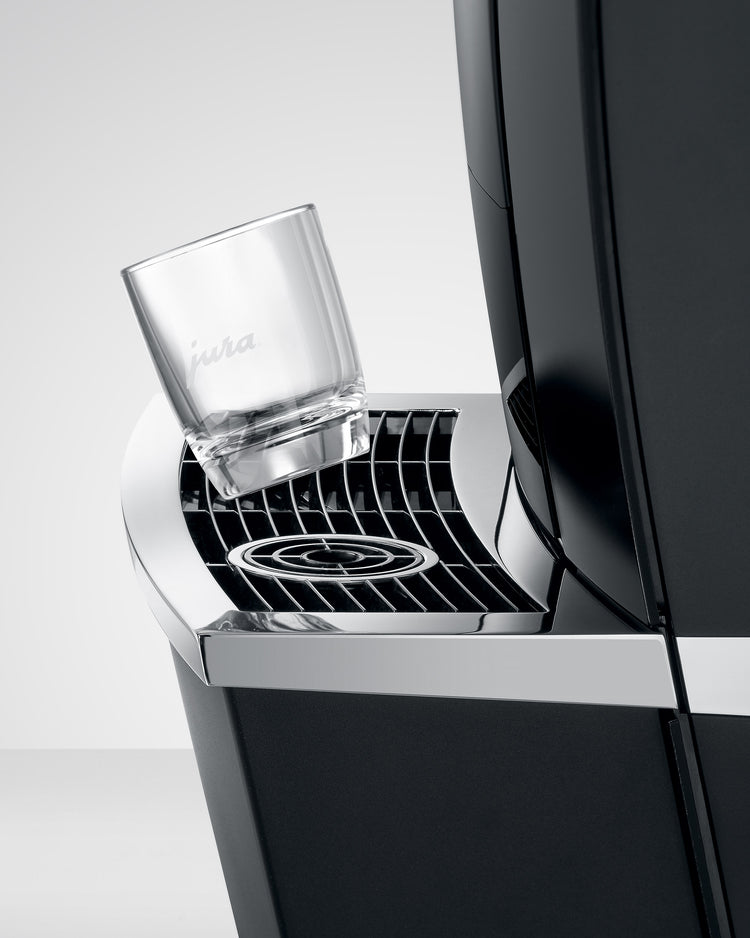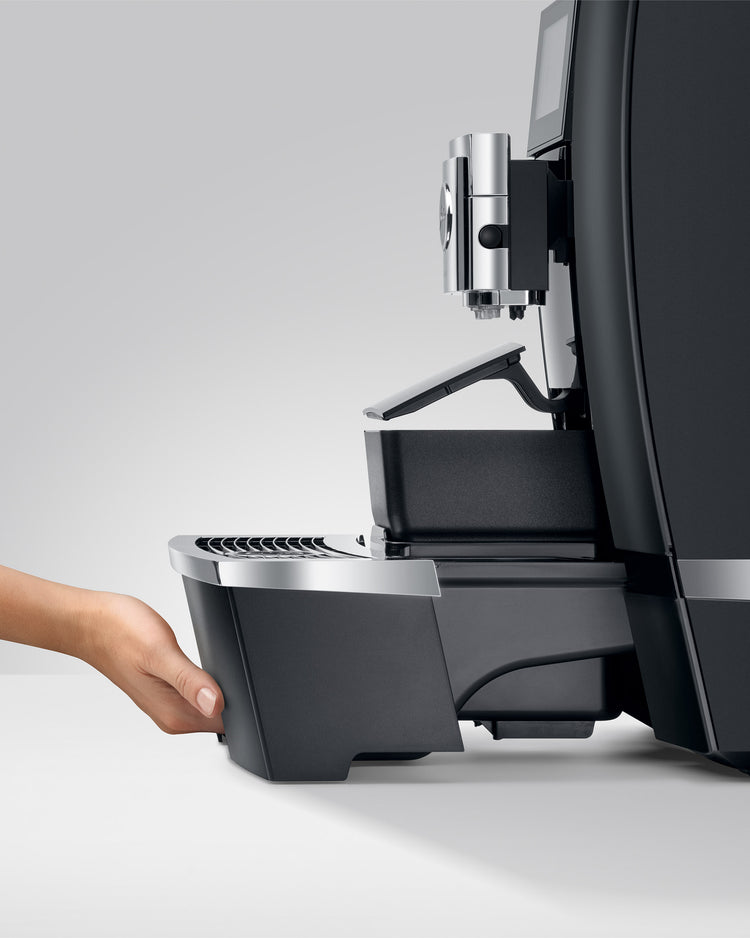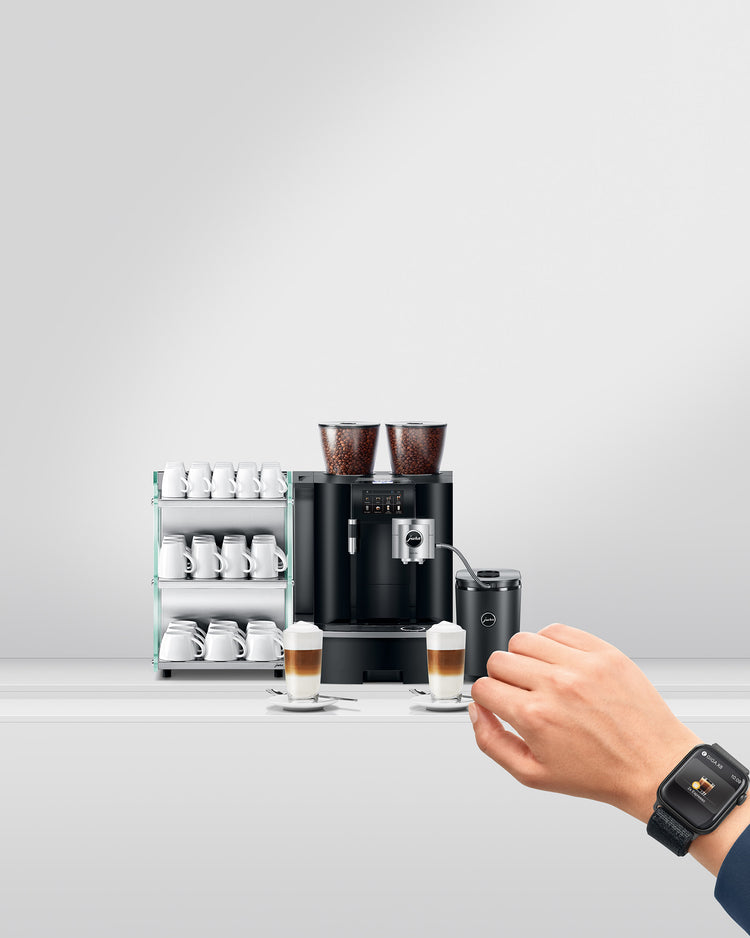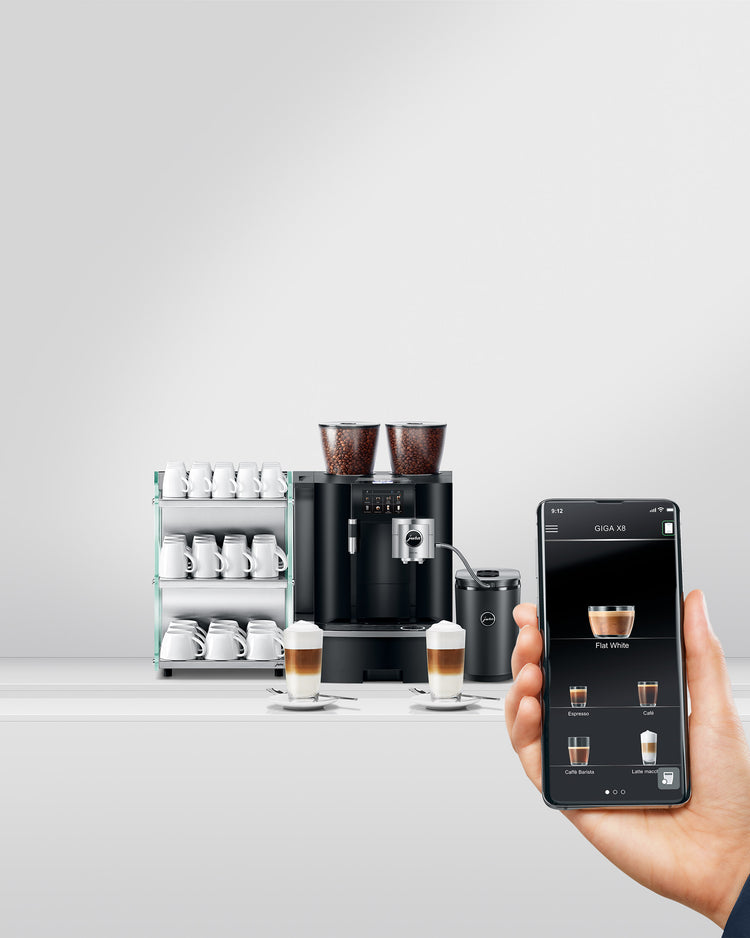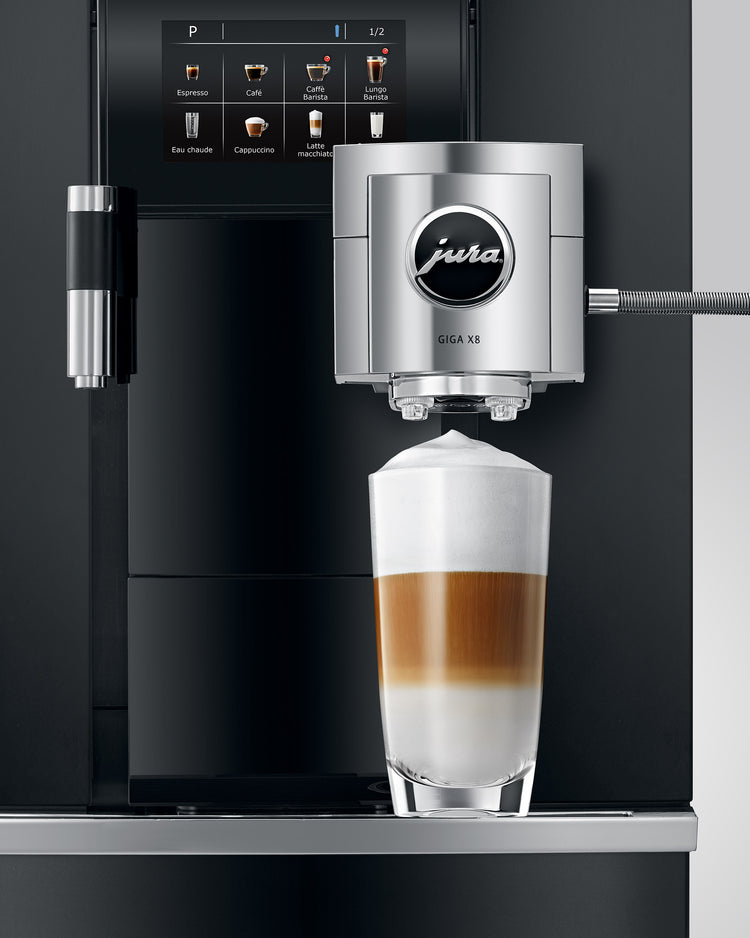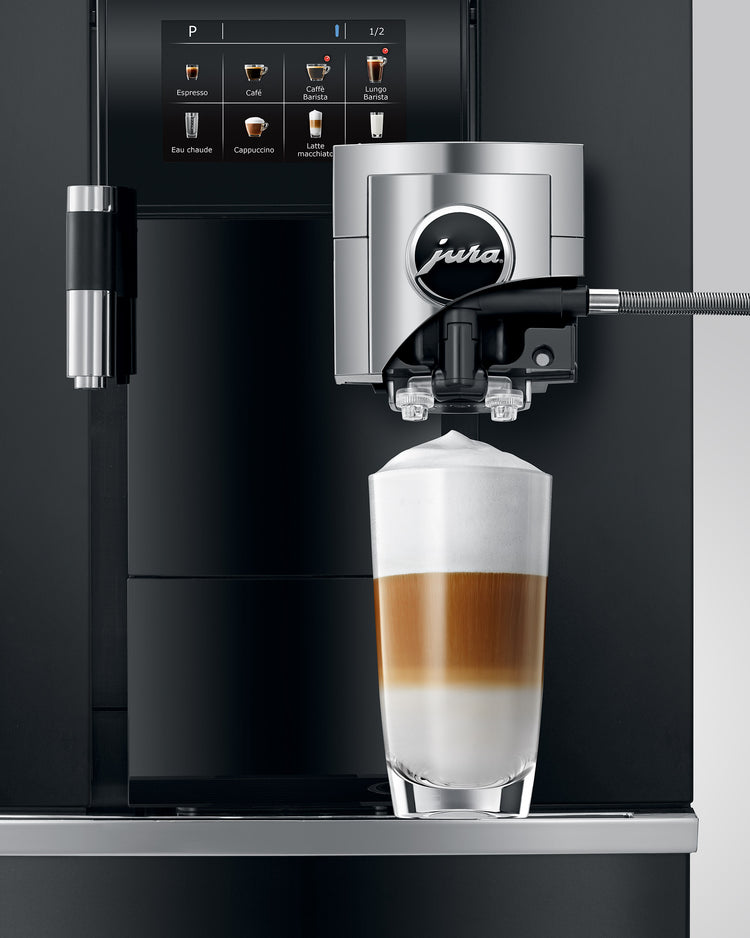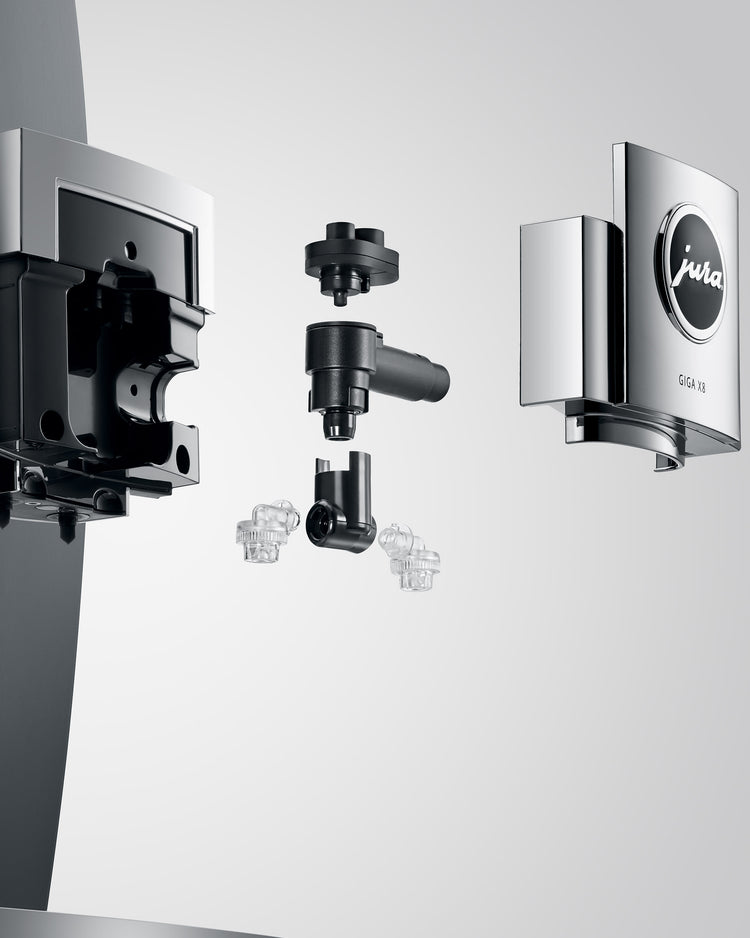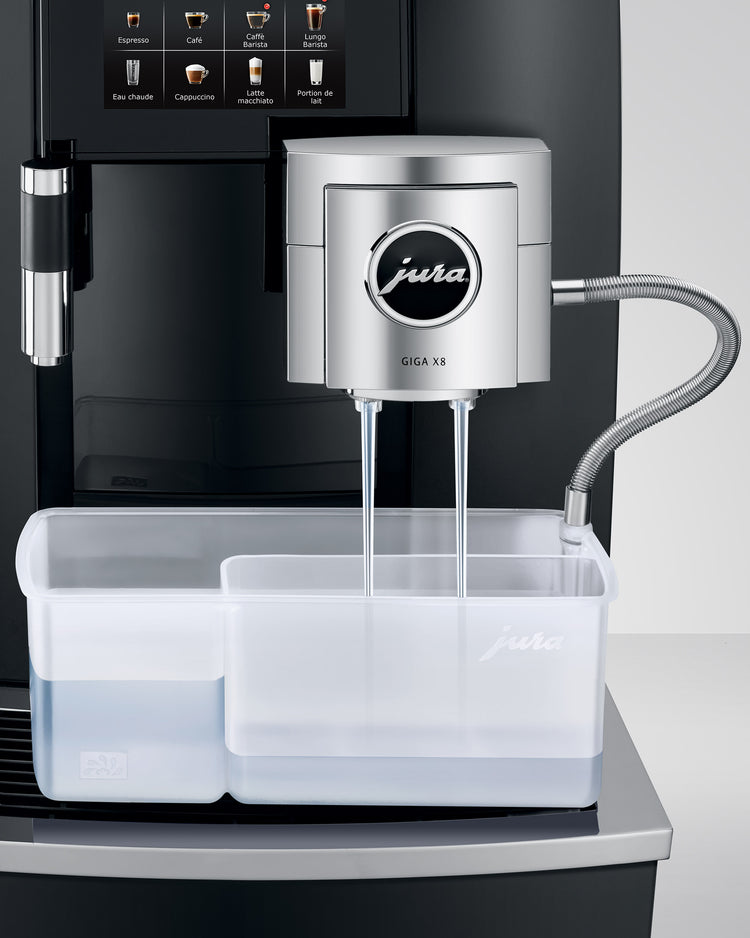 Built for maximum performance
The GIGA X8 is the completely new generation of automatic coffee machines for professional use from JURA. It is outstanding in every respect and is more professional in 4 different ways:
1. The completely new inner workings of the GIGA X8c mean that is now more robust, efficient, intelligent and even easier to service.
2. The dual spout is designed with the needs and requirements of professional users in mind.
3. The dishwasher-proof drip tray can easily be removed and emptied with just one hand.
4. The touch display is intuitive and simple to operate while enabling maximum flexibility.
The GIGA X8c allows JURA to demonstrate Swiss innovation and professionalism down to the very last detail. Anywhere where a capacity of up to 200 cups is the order of business, the machine impresses users with its quality, functionality and reliability. Coupled with top performance in every respect, this results in a high-tech automatic coffee machine which is ideally tailored to the requirements of office floor, seminar, catering and Coffee to Go solutions.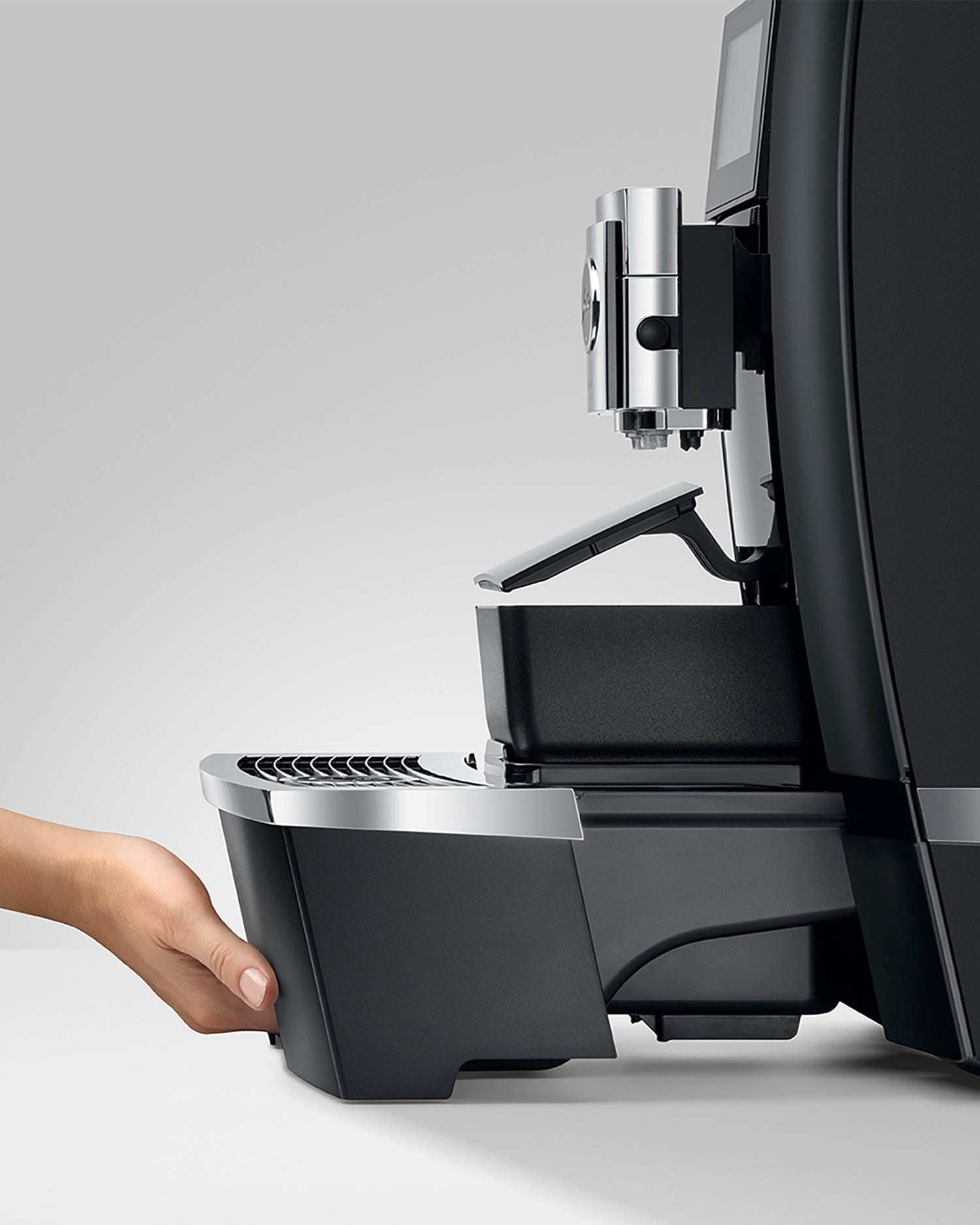 Des technologies de pointe au service d'une dégustation parfaite
La nouvelle GIGA X8 a tout pour plaire : deux broyeurs de précision à disques céramiques assurent une mouture précise et régulière, année après année. Ce qui garantit cette performance ? Une grande innovation : le réajustement automatique à commande électronique ou A.G.A.© (Automatic Grinder Adjustment). Le procédé d'extraction pulsée (P.E.P.®) optimise le temps d'extraction pour les spécialités courtes tandis que CLARIS Pro Smart, combinée au système d'eau intelligent (I.W.S®), fournit une qualité d'eau parfaite pour un goût authentique.
The GIGA X8 features a sophisticated height-adjustable dual spout, which finishes off trend specialities with milk and milk foam to perfection thanks to fine foam technology. The speed function ensures speciality coffees in record time.Increased power combined with the highest quality – that's the new GIGA X8.
The concise, 4.3" high-resolution touchscreen colour display is both easy to understand and completely intuitive. The dishwasher-proof drip tray can easily be removed, emptied and reinserted with just one hand. The centre of gravity is ideally located to prevent any spillages. Simple, clean, quick, convenient – this 5-star concept is incorporated down to the very last detail.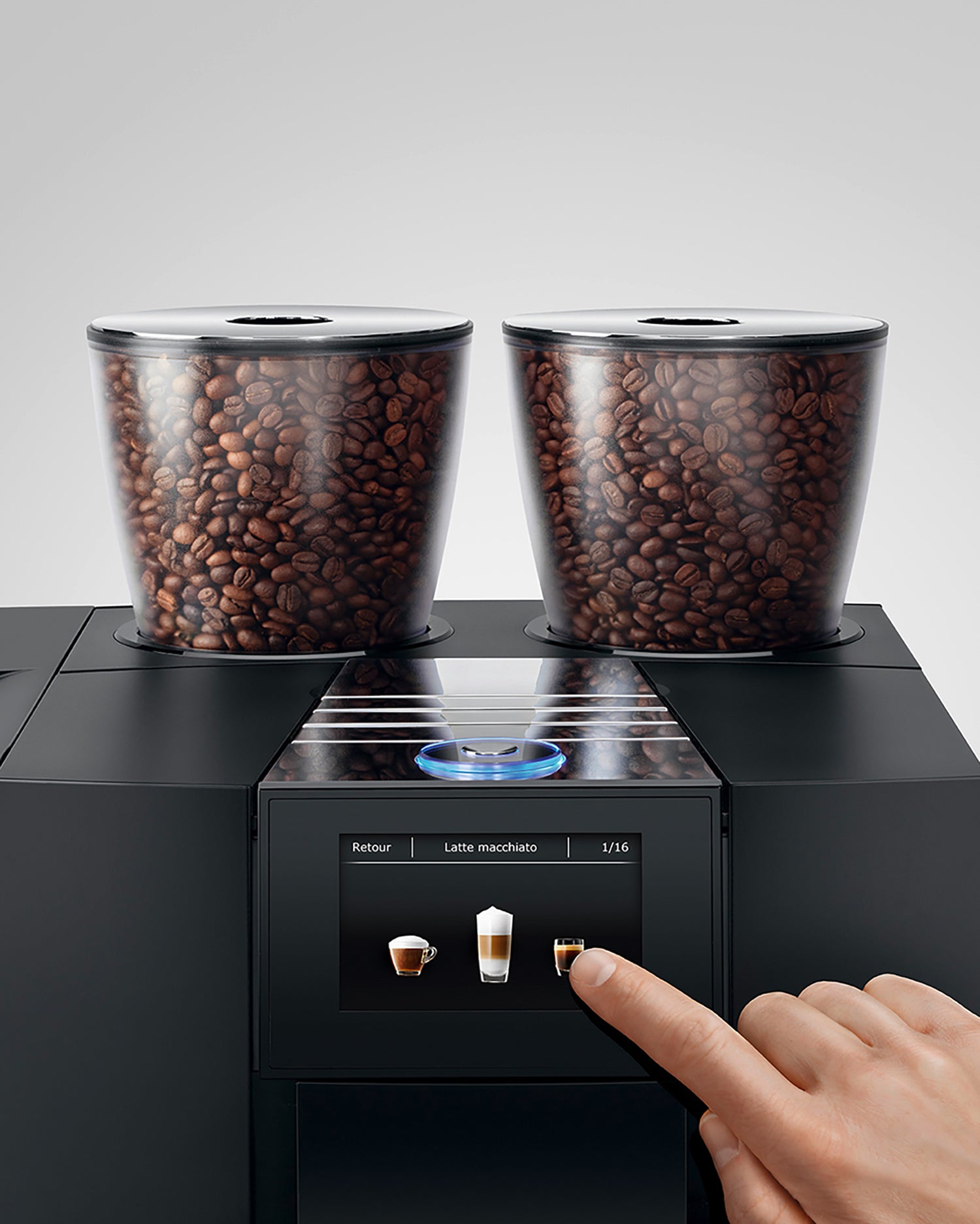 Hygiène garantie certifiée TÜV
The maintenance of the new GIGA X8c is just as straightforward, logical and intuitive as its operation. Original JURA maintenance products and integrated rinsing and cleaning programmes ensure TÜV-certified hygiene at the touch of a button. The milk system is also very easy to clean. The fully automatic process is started with just a touch on the display and ensures perfect cleanliness. The solid dual spout can be dismantled in just a few easy steps. The milk spouts at the front are readily accessible and easy to replace if necessary.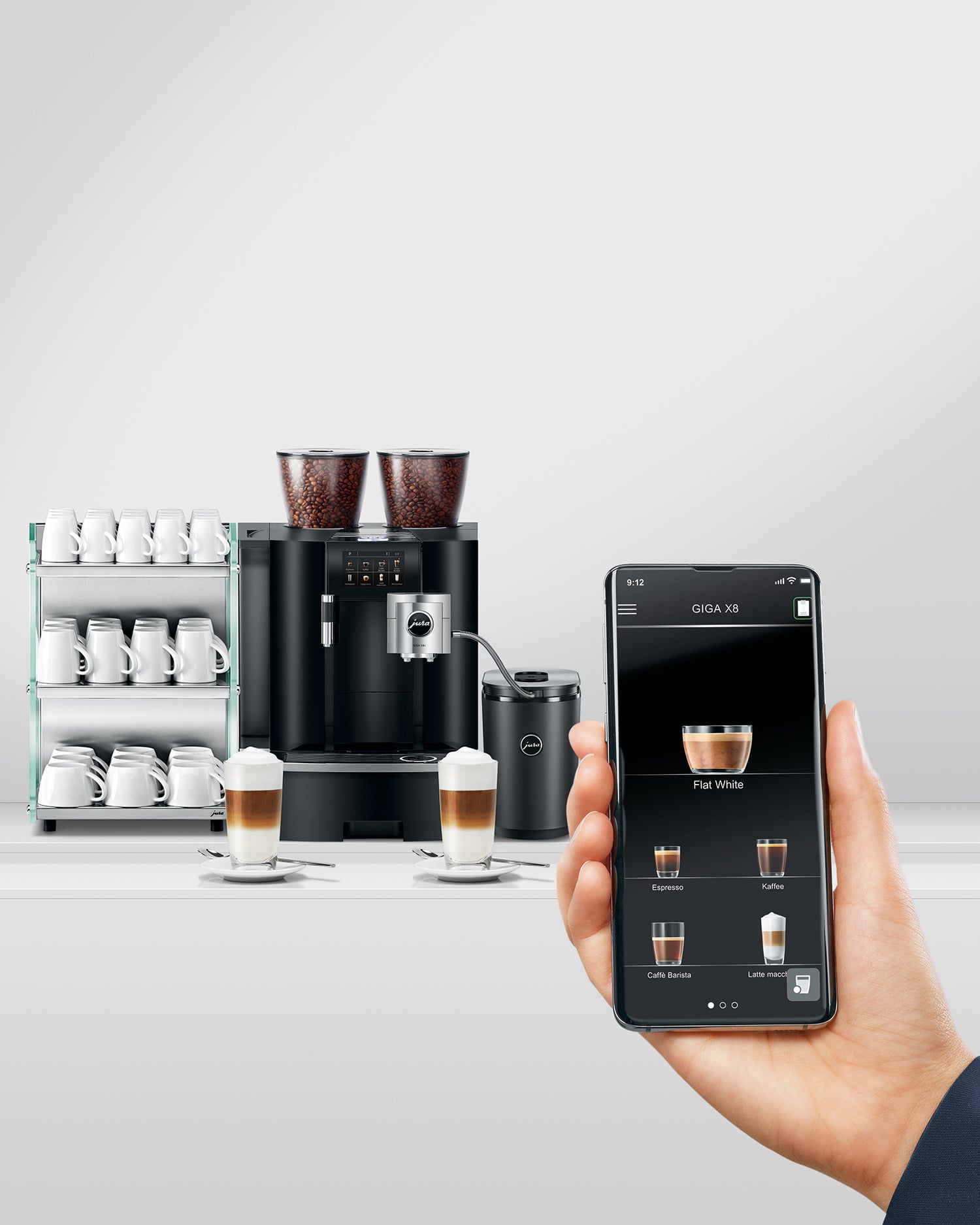 Personnalisation
Whether operated as an individual automatic coffee machine or enhanced with suitable accessories such as cup warmers or an accounting system, for example, the GIGA X8 can be used to configure the perfect complete coffee solution for any application. It can also conveniently adapt to increasing requirements.
Vidéo de présentation de la machine espresso JURA Giga X8
données techniques
Réglages et possibilités de programmation

Design et matériaux

Technologies standard de commande et de programmation

Spécialités de café

Standards

Standards énergétiques

Réglages et possibilités de programmation

Performance quotidienne recommandée et domaines d'utilisation

In figures

Commande

Avantages Spécifiques