JURA GIGA X8c aluminium black espresso machine
Regular price

11,595.00 $

Regular price

Sale price

11,595.00 $

Unit price

per
The GIGA X8c is the completely new generation of automatic coffee machines for professional use from JURA.
COMPLEMENTARY PRODUCTS
Regular price

Sale price

25.95 $

Unit price

per

Original JURA cleaning tablets, tried and tested millions of times over, are continually being optimised and improved by our laboratory team. The new 3-phase cleaning tablet is the innovative outcome of intensive research and now offers even better results, thanks to an additional protection phase that provides lasting protection against mineral deposits.

See more

See less

Regular price

Sale price

42.95 $

Unit price

per

Encased in a high-quality stainless steel coil spring, the milk pipe connects the milk container to the milk spout and makes the perfect finishing touch to the elegant design of your coffee machine.

The opaque casing of high-quality material guarantees optimum protection against UV rays and the effects of light.

Precision-fit connectors ensure airtight connections. Ready for use right away, this milk pipe offers the ideal solution for optimum milk hygiene every time.

HP1 compatible with : E6, D6, ENA 8, ENA Micro, WE8

HP2 compatible with : Giga 5, Giga 6, Giga X8c (old version), Giga X7, Giga W3

HP3 compatible with : E8, J6, J8, S8, Z6, Z8, Z10

See more

See less

Regular price

Sale price

750.00 $

Unit price

per

Completely redesigned, the Cool Control 2.5 l further perfects the pleasure of tasting trendy specialties such as latte macchiato, flat white or cappuccino. With its large capacity and standard locking mechanism, it is perfectly suited to the requirements of the professional sector.

See more

See less

Regular price

Sale price

450.00 $

Unit price

per

With the technically and visually upgraded Cool Control, there's now an even better way to enjoy trend specialities with milk.




Regular price

Sale price

34.95 $

Unit price

per

To extend the service life of its coffee machines, JURA has developed a 2-phase descaling tablet which gently removes scale while also protecting your coffee machine.
See more products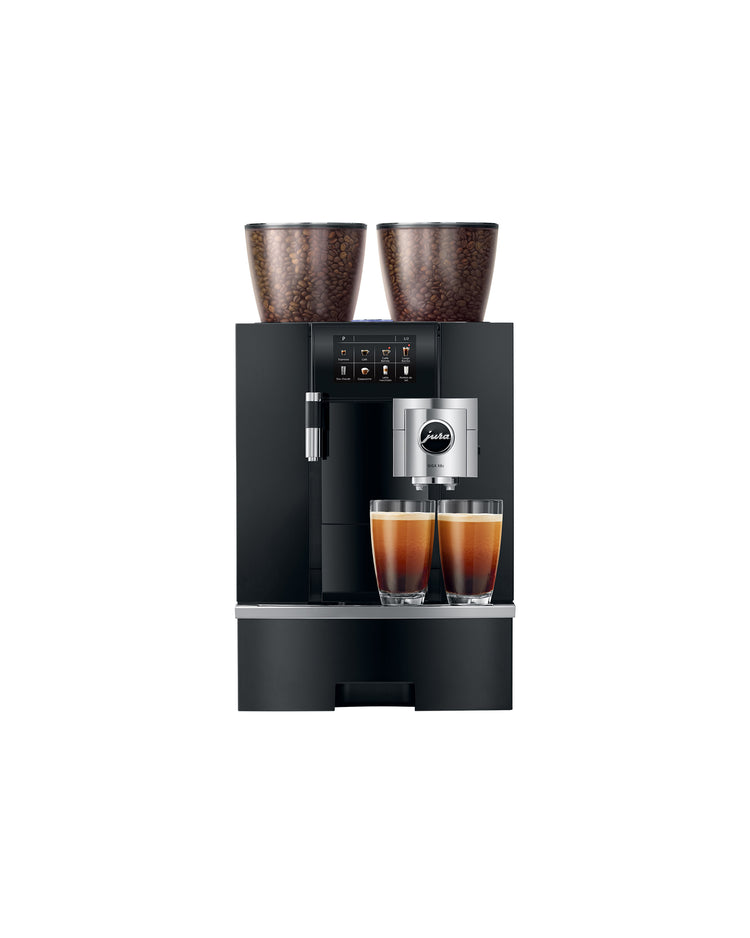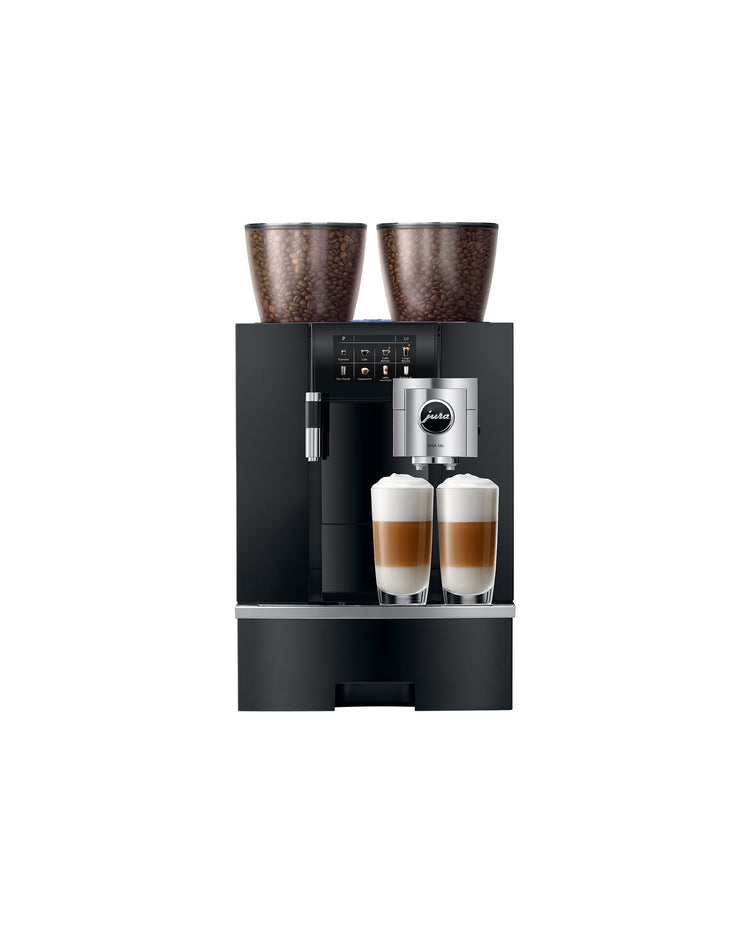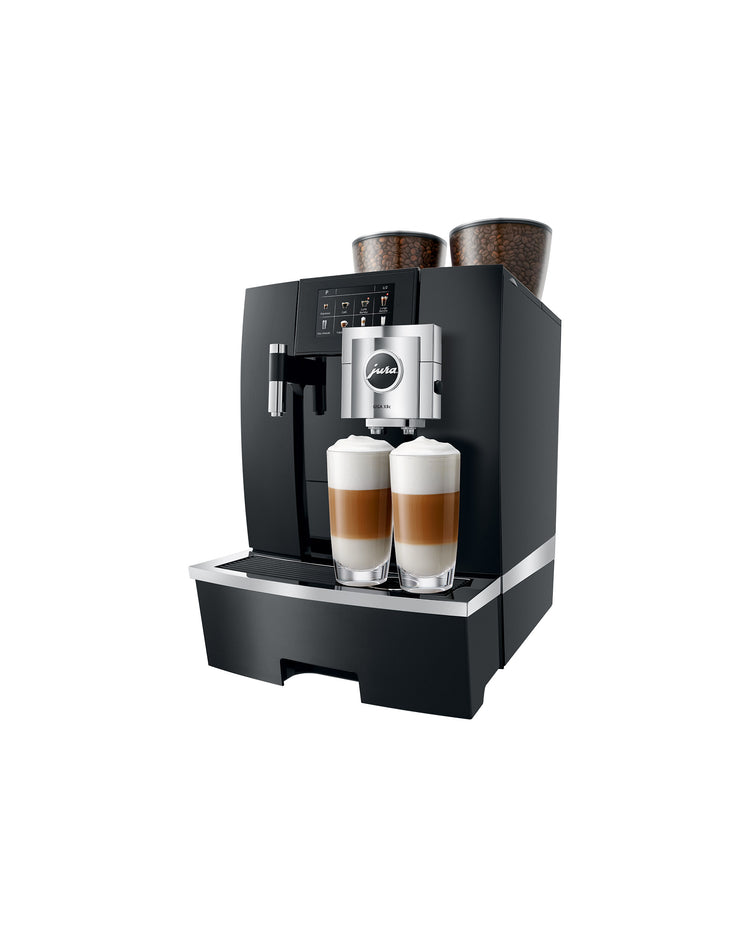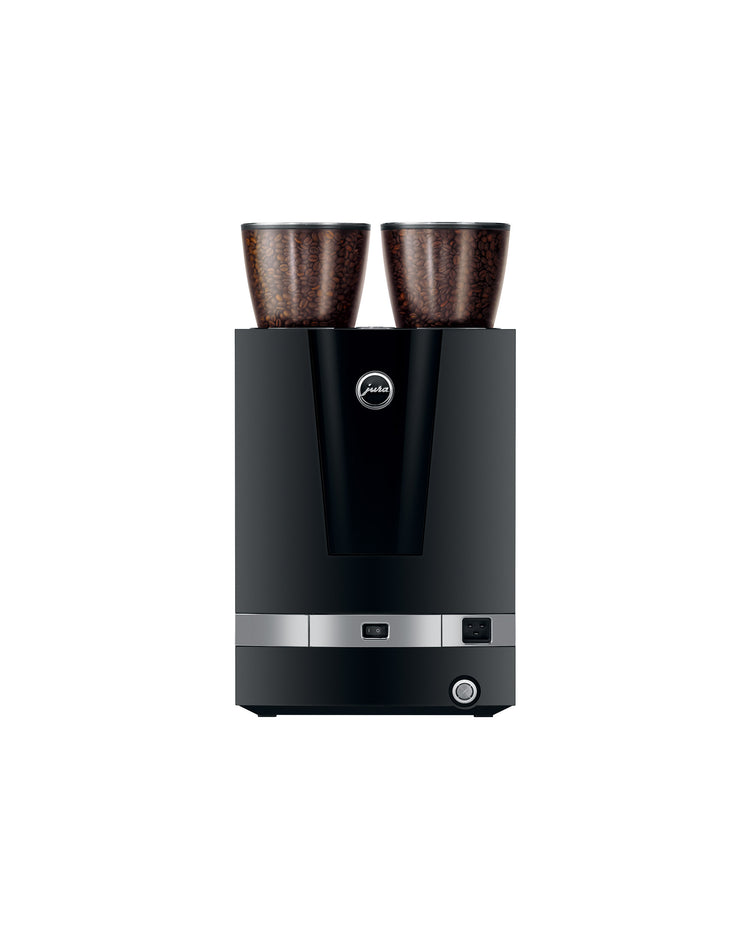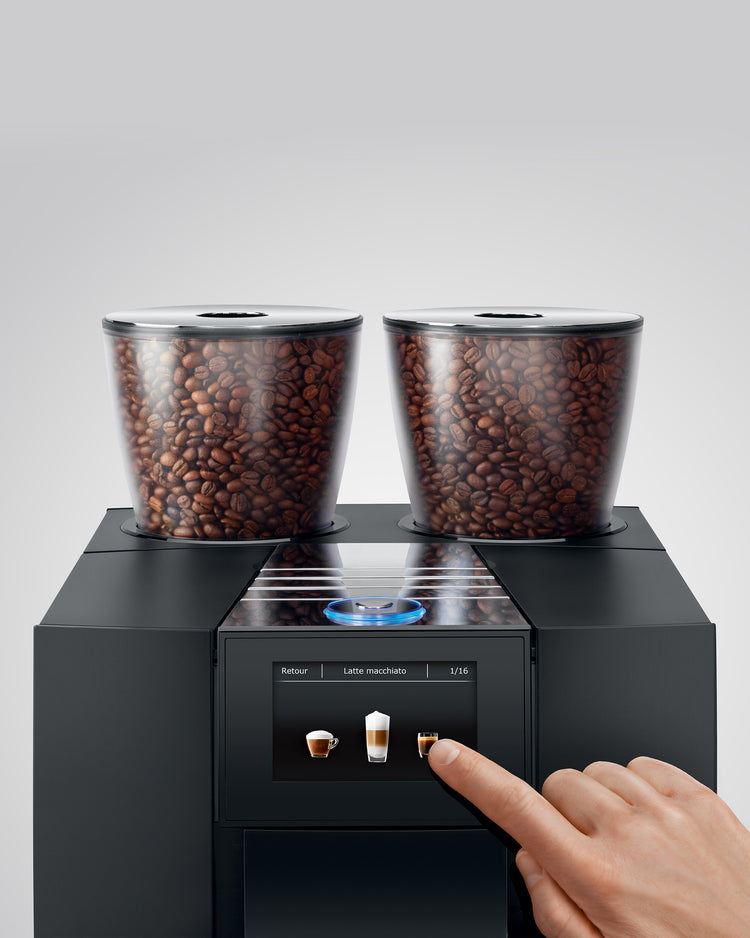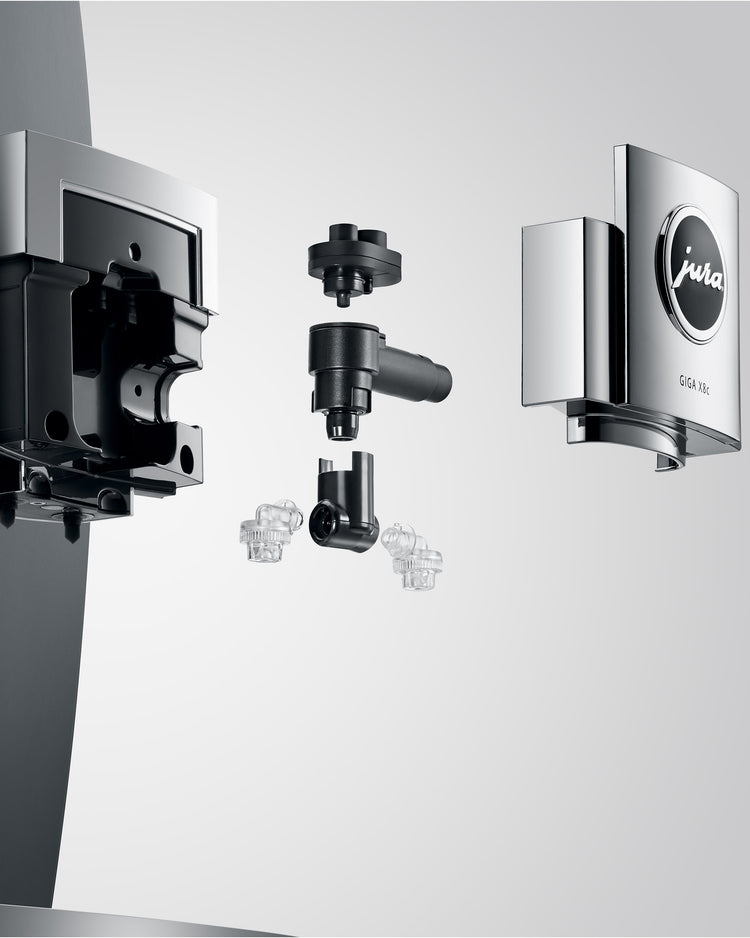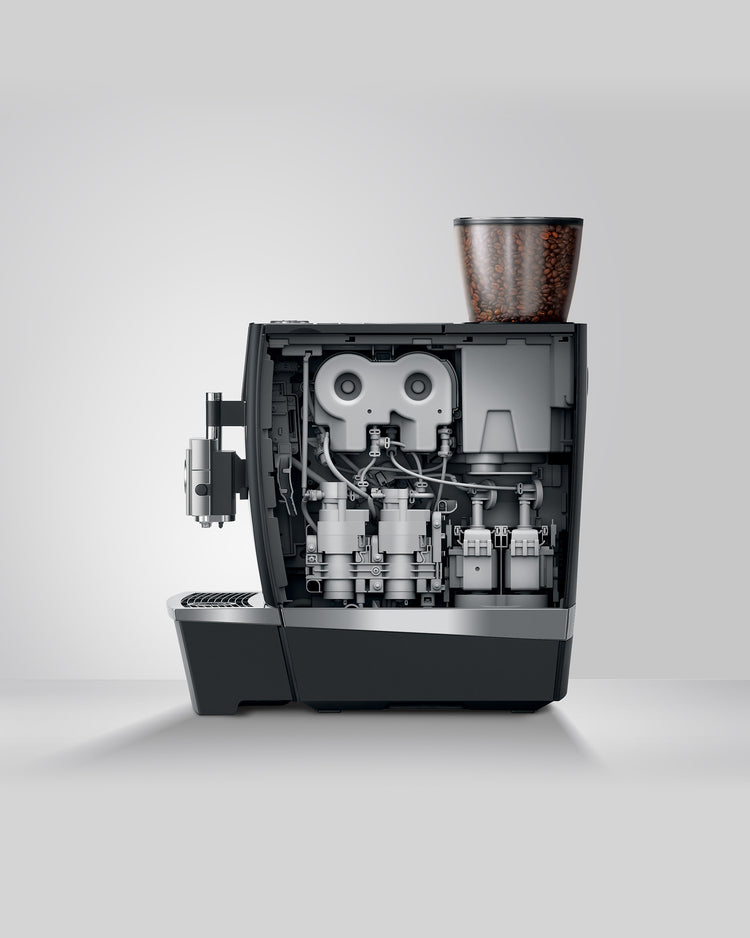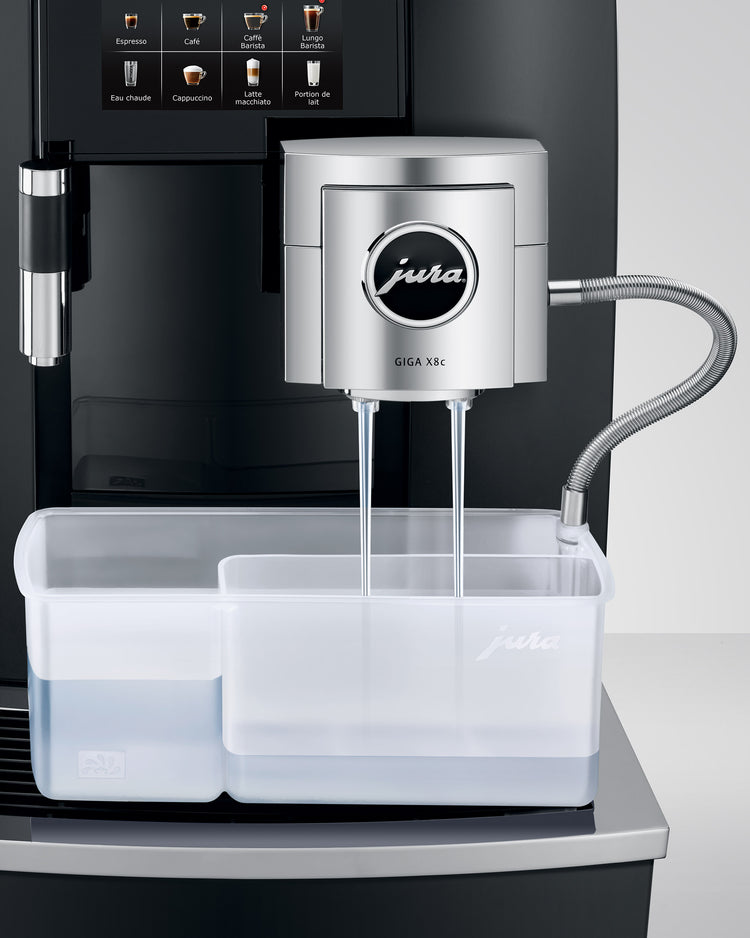 Built for maximum performance
The GIGA X8c is the completely new generation of automatic coffee machines for professional use from JURA. It is outstanding in every respect and is more professional in 4 different ways:
1. The completely new inner workings of the GIGA X8c mean that is now more robust, efficient, intelligent and even easier to service.
2. The dual spout is designed with the needs and requirements of professional users in mind.
3. The dishwasher-proof drip tray can easily be removed and emptied with just one hand.
4. The touch display is intuitive and simple to operate while enabling maximum flexibility.
The GIGA X8c allows JURA to demonstrate Swiss innovation and professionalism down to the very last detail. Anywhere where a capacity of up to 200 cups is the order of business, the machine impresses users with its quality, functionality and reliability. Coupled with top performance in every respect, this results in a high-tech automatic coffee machine which is ideally tailored to the requirements of office floor, seminar, catering and Coffee to Go solutions.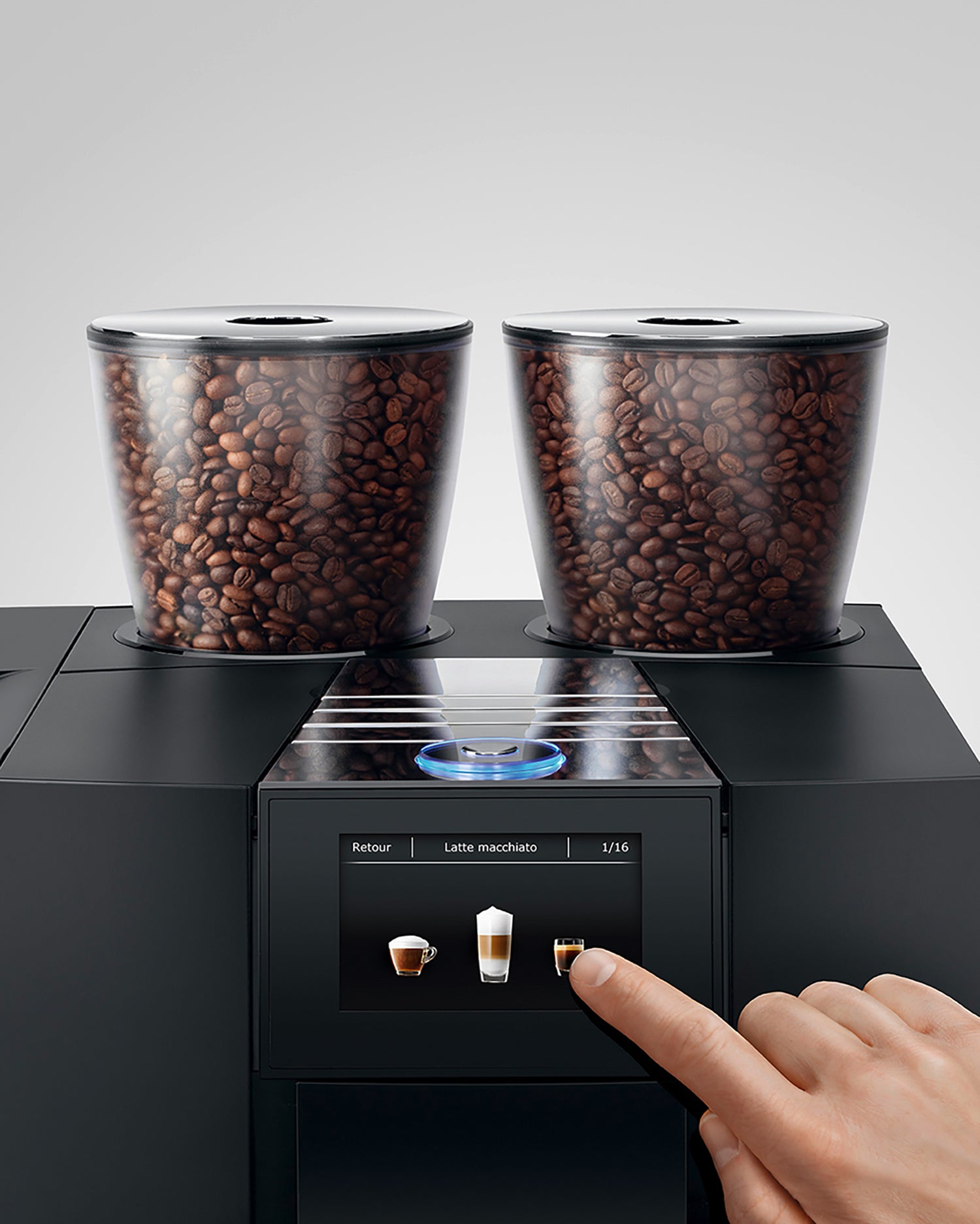 Des technologies de pointe au service d'une dégustation parfaite
La nouvelle GIGA X8c a tout pour plaire : deux broyeurs de précision à disques céramiques assurent une mouture précise et régulière, année après année. Ce qui garantit cette performance ? Une grande innovation : le réajustement automatique à commande électronique ou A.G.A.© (Automatic Grinder Adjustment). Le procédé d'extraction pulsée (P.E.P.®) optimise le temps d'extraction pour les spécialités courtes comme le ristretto et l'espresso, créant un véritable feu d'artifice gustatif.
The GIGA X8c features a sophisticated height-adjustable dual spout, which finishes off trend specialities with milk and milk foam to perfection thanks to fine foam technology. The speed function ensures speciality coffees in record time.
Increased power combined with the highest quality – that's the new GIGA X8c. The concise, 4.3" high-resolution touchscreen colour display is both easy to understand and completely intuitive. The dishwasher-proof drip tray can easily be removed, emptied and reinserted with just one hand. The centre of gravity is ideally located to prevent any spillages. Simple, clean, quick, convenient – this 5-star concept is incorporated down to the very last detail.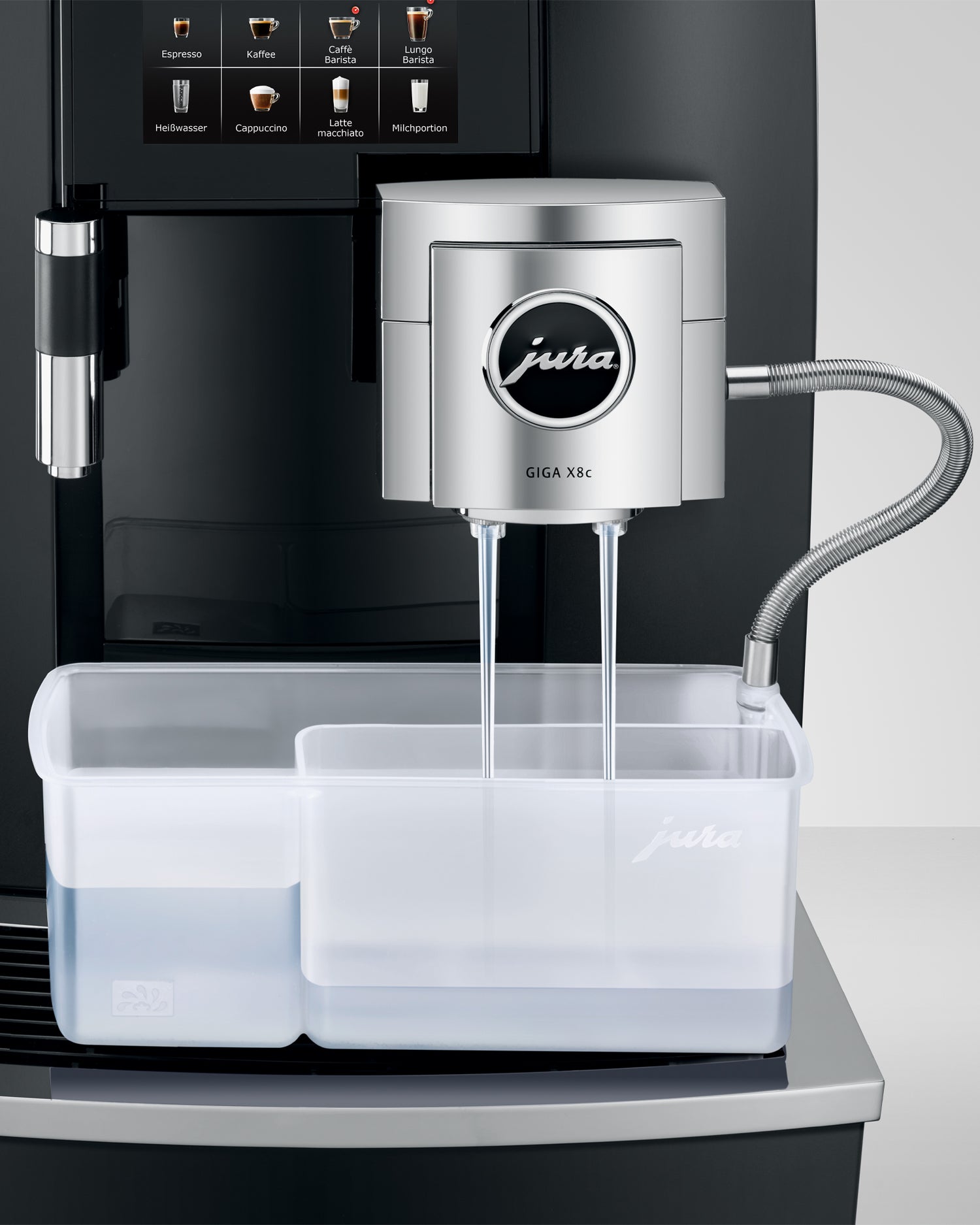 Hygiène garantie certifiée TÜV
The maintenance of the new GIGA X8c is just as straightforward, logical and intuitive as its operation. Original JURA maintenance products and integrated rinsing and cleaning programmes ensure TÜV-certified hygiene at the touch of a button. The milk system is also very easy to clean. The fully automatic process is started with just a touch on the display and ensures perfect cleanliness. The solid dual spout can be dismantled in just a few easy steps. The milk spouts at the front are readily accessible and easy to replace if necessary.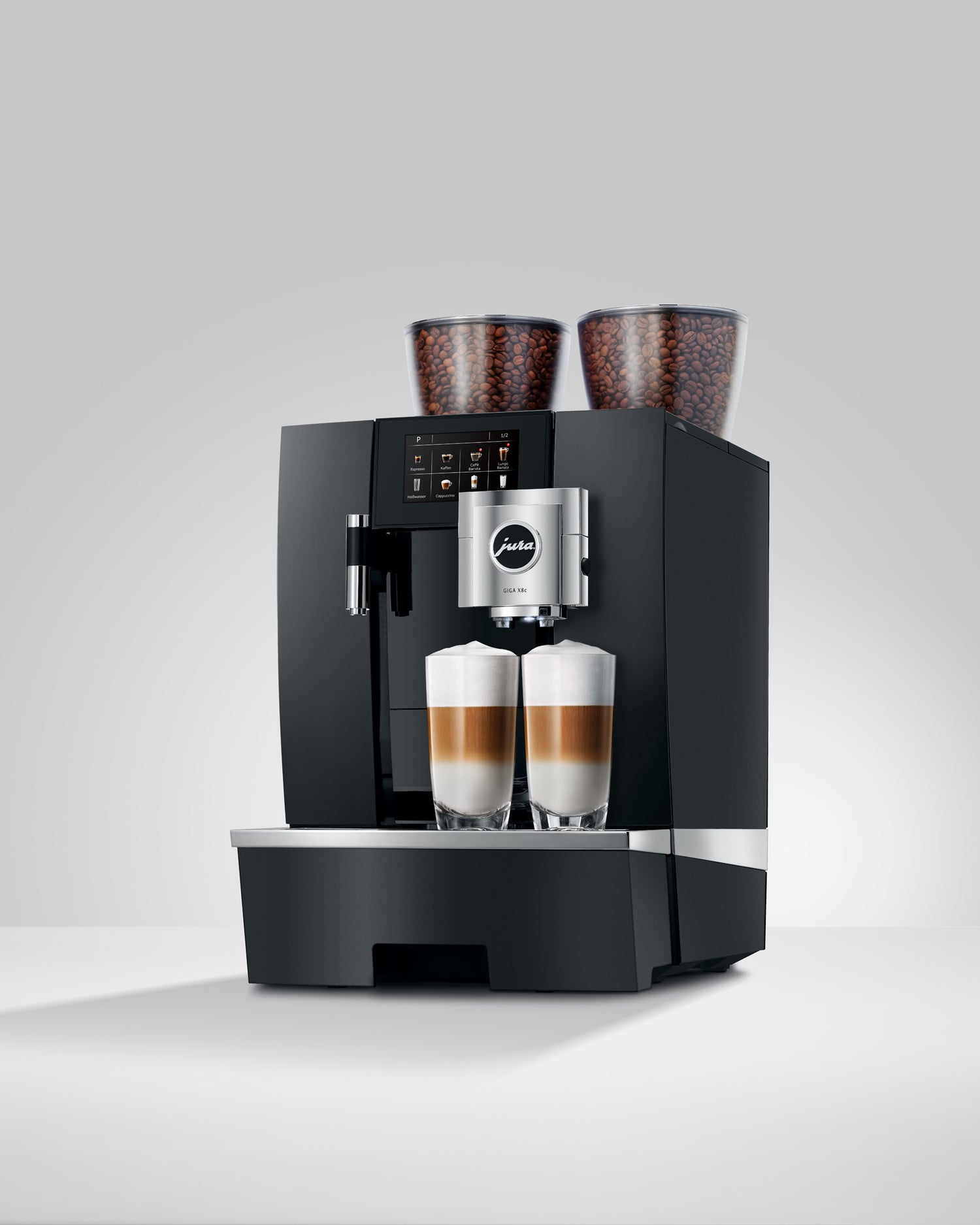 Aussi unique que vos désirs
Whether operated as an individual automatic coffee machine or enhanced with suitable accessories such as cup warmers or an accounting system, for example, the GIGA X8c can be used to configure the perfect complete coffee solution for any application. It can also conveniently adapt to increasing requirements.
Vidéo de présentation de la machine espresso JURA Giga X8c
données techniques
Design et matériaux

Technologies standard de commande et de programmation

Spécialités de café

Standards

Standards énergétiques

Réglages et possibilités de programmation

Sustainability

Performance quotidienne recommandée et domaines d'utilisation

In figures

Commande

Avantages Spécifiques