Book CAFÉ, le connaître, le cuisiner, l'apprécier
Regular price

Sale price

39.95 $

Unit price

per
In recent years, in Quebec and around the world, we have witnessed an unprecedented craze for coffee.
People of all generations are passionate about its cultivation, its quality and the different ways of preparation. Here is a unique book that offers both coffee-based recipes and others that beautifully accompany this beverage that is part of the daily lives of millions of people: CAFÉ - LE CONNAÎTRE, LE CUISINER, L' APRRÉCIER by Kareen Grondin and Didier Reolon.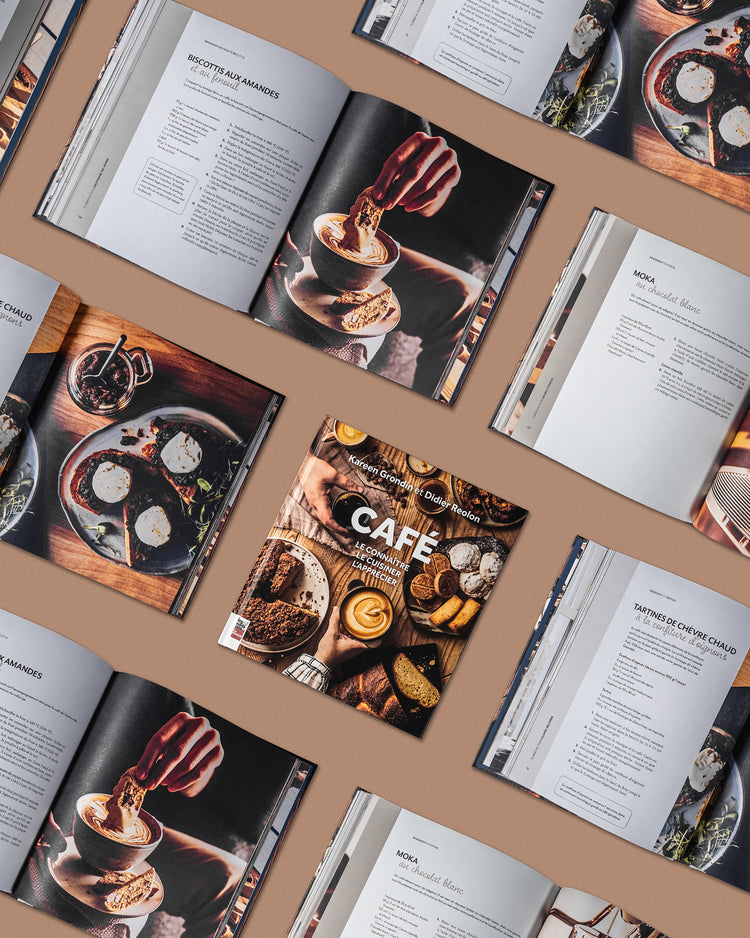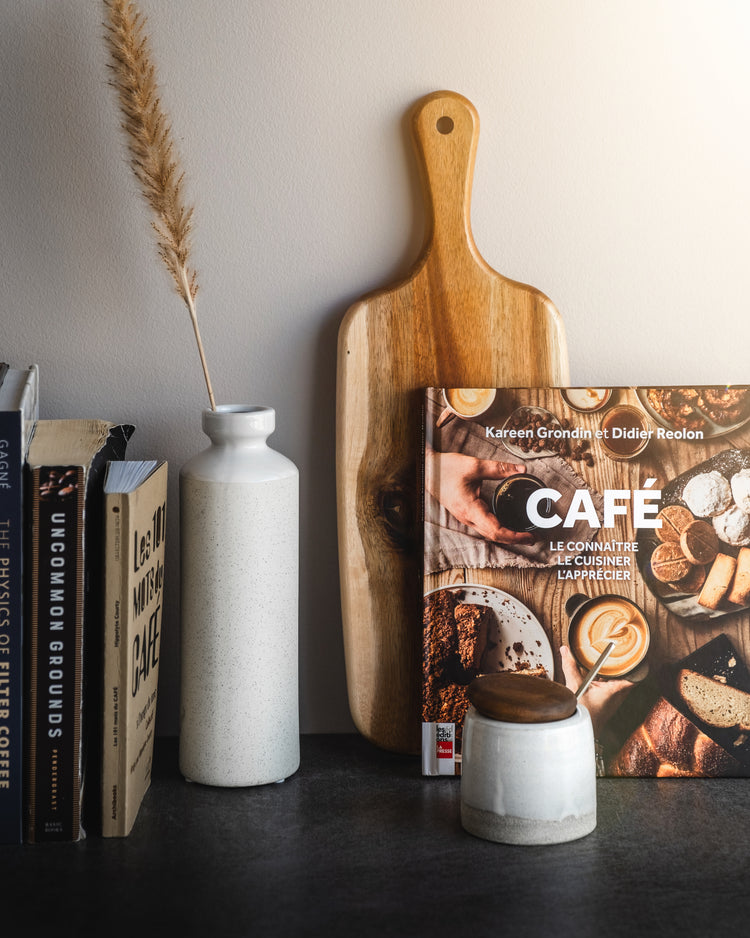 RICARDO LARRIVÉE, AUTEUR DE LA PRÉFACE
« Ensemble, [les auteurs] nous offrent un livre où l'on apprend beaucoup de choses et où l'on goûte leurs talents. Comprendre un aliment nous aide à mieux le cuisiner et, surtout, à bien le mettre en valeur.
By the way, I have several books devoted to cooking with coffee, but this one is definitely the most interesting and tasty."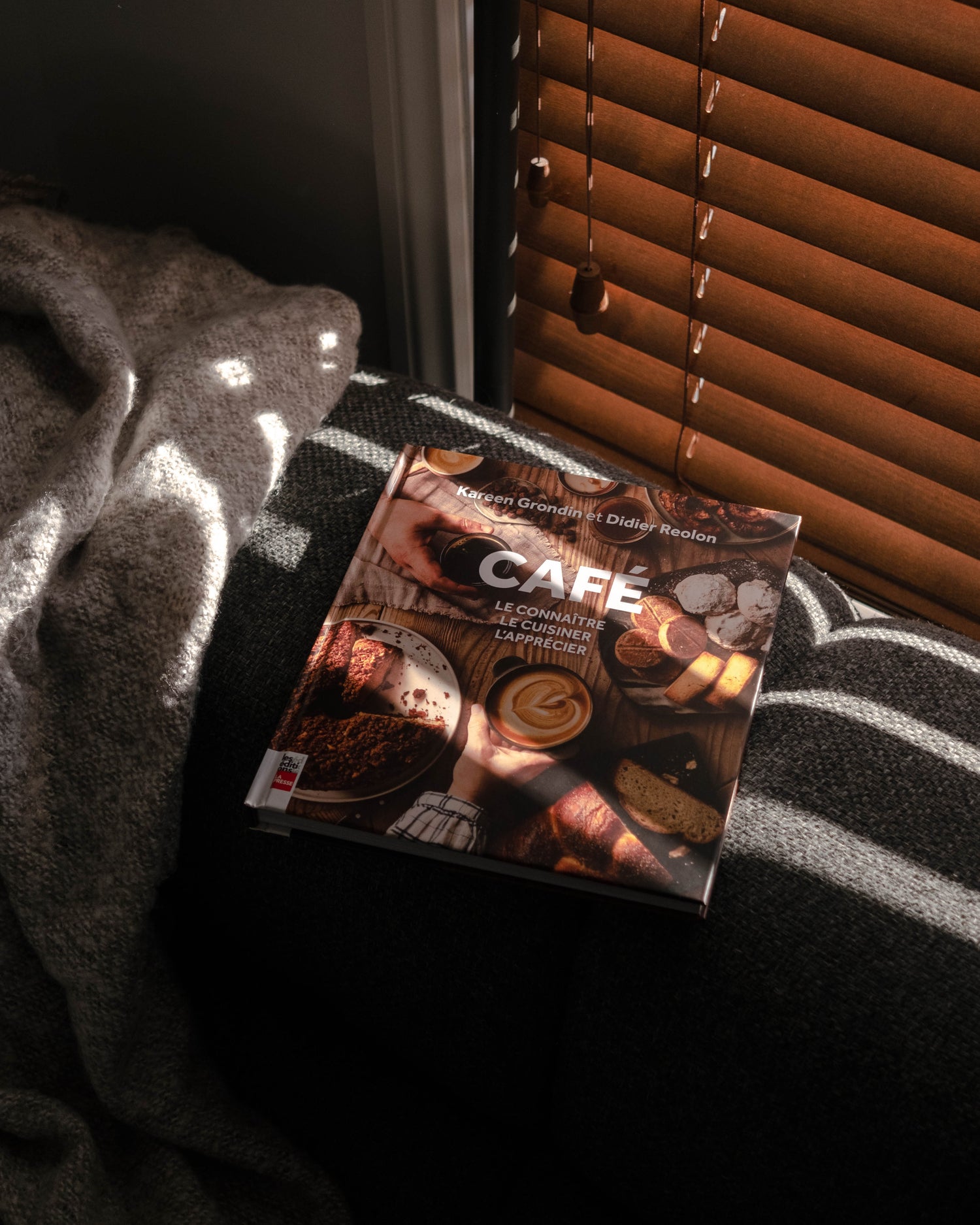 Faciles d'exécution, les 70 plats sucrés et salés proposés dans cet ouvrage – collations, plats principaux, desserts, boissons et sirops, sont regroupés selon le type de torréfaction du café pouvant le mieux les accompagner : claire/blonde, moyenne/ mi-noire et noire/foncée.
Illustrated by Virginie Gosselin's superb photos, the recipes are preceded by relevant information on the species and varieties, the types of roasting and their impact on the bean and the taste, the choice of coffee, its natural allies and how to prepare it, whether it be espresso, infusions, coffees with milk or original creations.
« En voulant aller au-delà des alliances les plus simples et celles qui sont inutilement complexes, j'ai cherché à créer des mariages naturels qui permettent de vivre de beaux moments grâce à cette boisson qui offre un immense éventail de saveurs » explique Kareen Grondin.
With this book in your hands, there is no doubt that you will know everything about coffee, from the plant to the cup !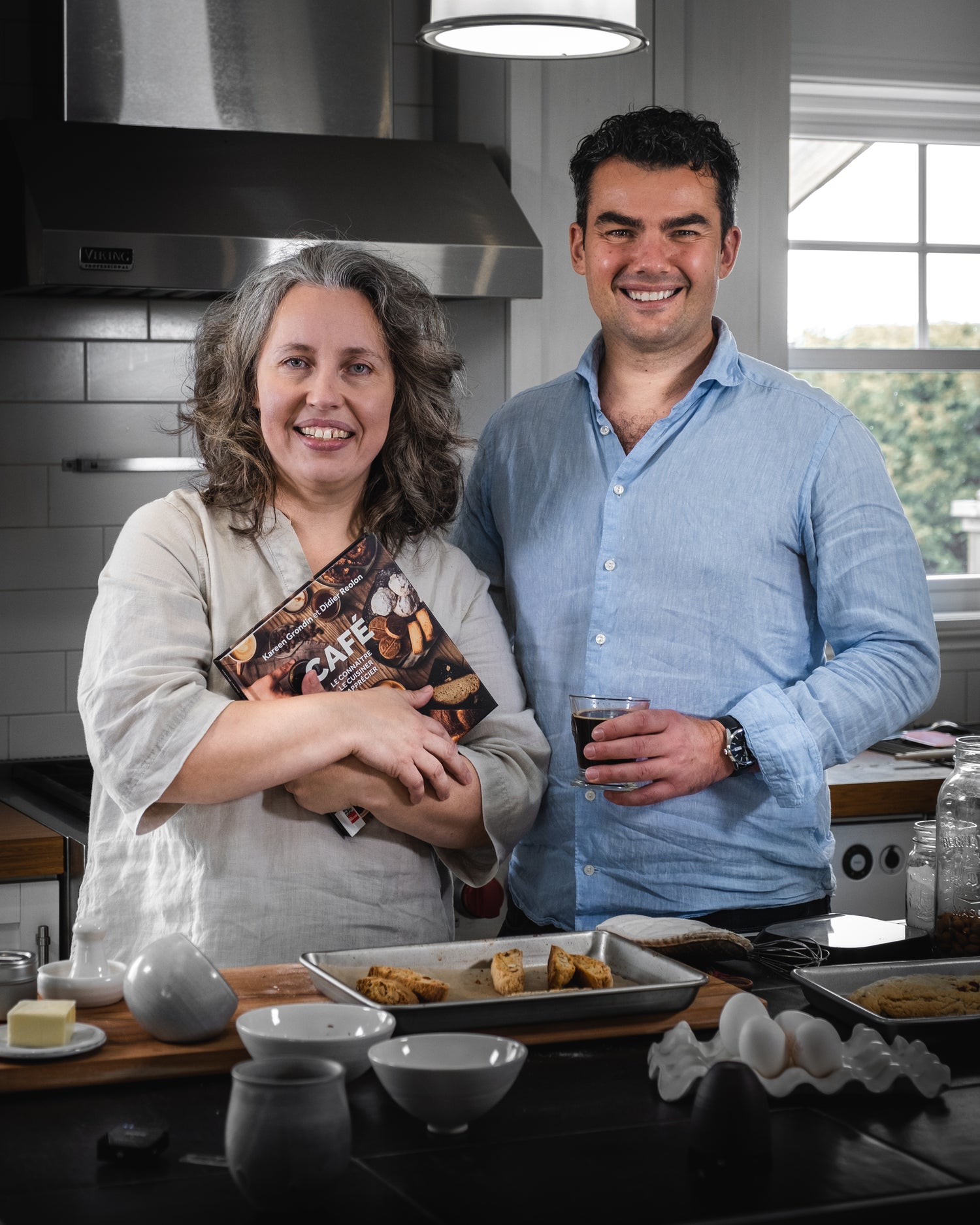 À PROPOS DES AUTEURS
Kareen Grondin est une sommité dans le monde culinaire au Québec. Pendant plus de 15 ans, elle a travaillé à la conception, à l'élaboration et au développement des recettes au sein de l'équipe de Ricardo Media. Elle a aussi participé à de nombreuses émissions de télévision.
Didier Reolon has been working in the espresso machine and specialty coffee industry for over 10 years. Today, he is the General Manager of Édika, a Quebec-based company specializing in the distribution of quality coffee-making equipment and accessories.