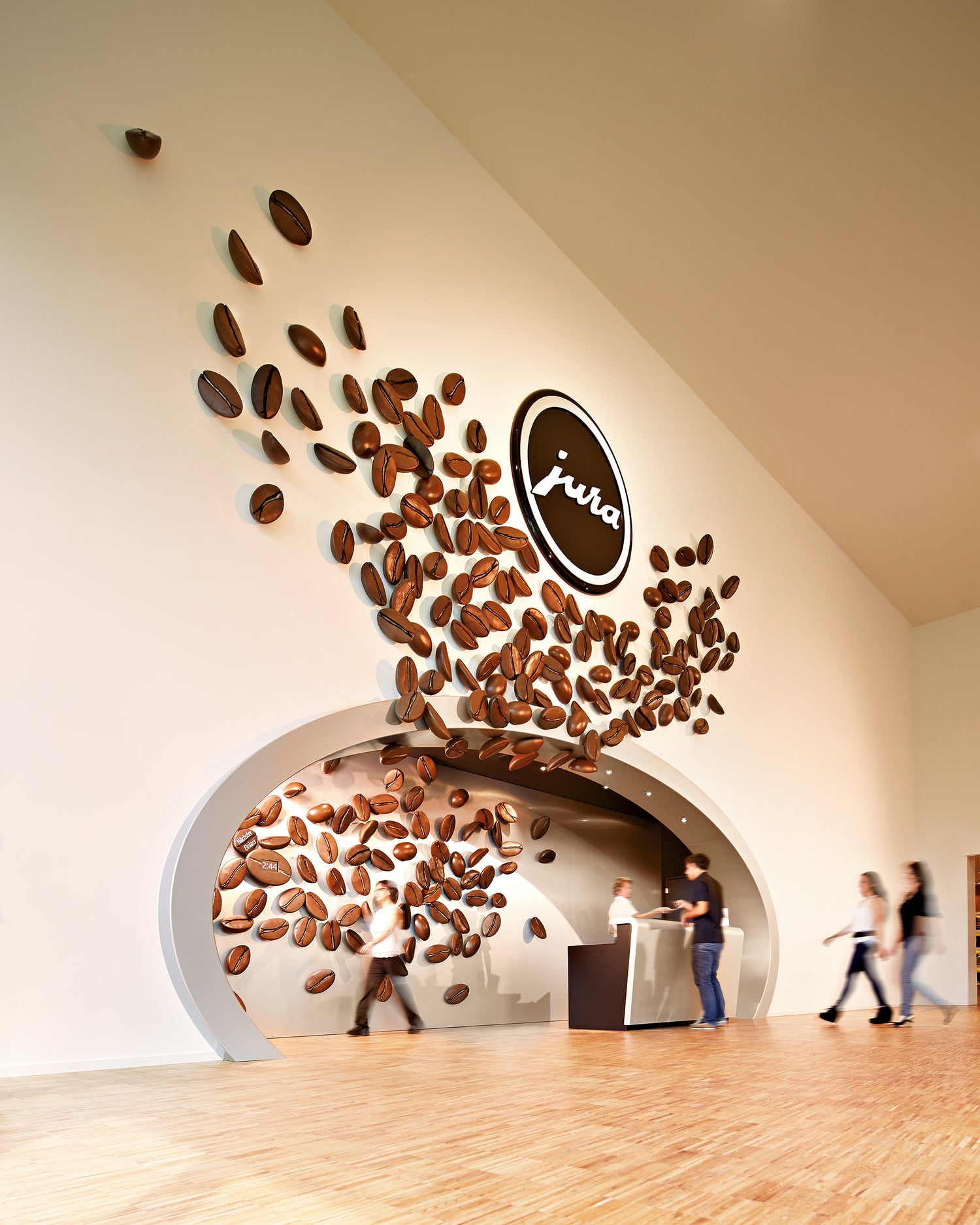 À propos de JURA
The Swiss company is the only brand anywhere in the world to focus solely on premium automatic speciality coffee machines and is clearly positioned as a specialist in this market. Coffee machines from JURA are associated with the best coffee result, the simplest operation and stunning design.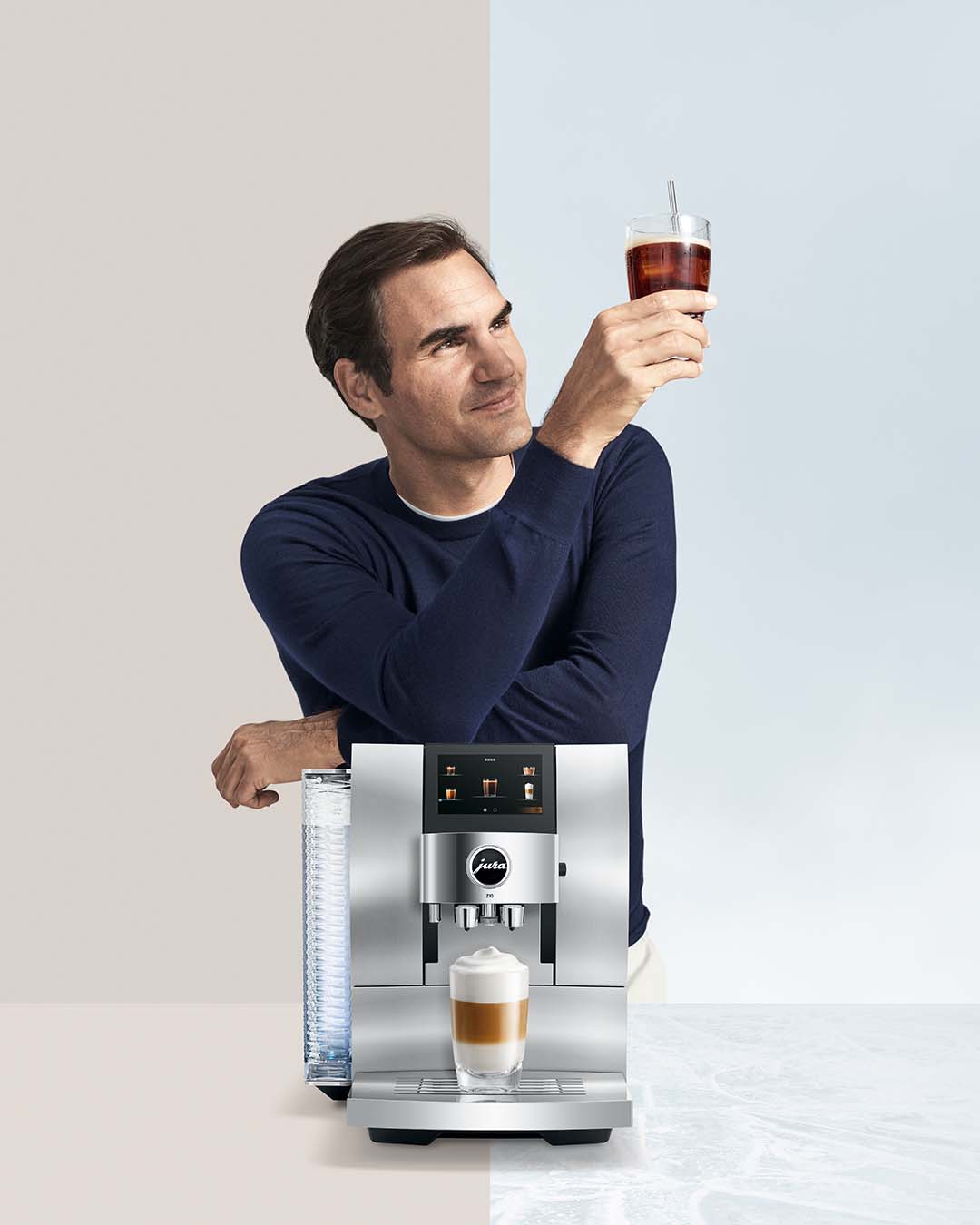 Since 2006, JURA has been working with Roger Federer as its brand ambassador. Both share common values, such as Swiss origin, hard work, precision, elegance and the pursuit of perfection.
Le Suisse détenteur de plusieurs titres du Grand Chelem et plus grand joueur de tennis de tous les temps représente JURA en qualité d'ambassadeur depuis 2006. Il porte à travers le monde les valeurs qu'il partage avec la marque :
- Performance
- Precision
- Elegance
- Prestige
- Passion for excellence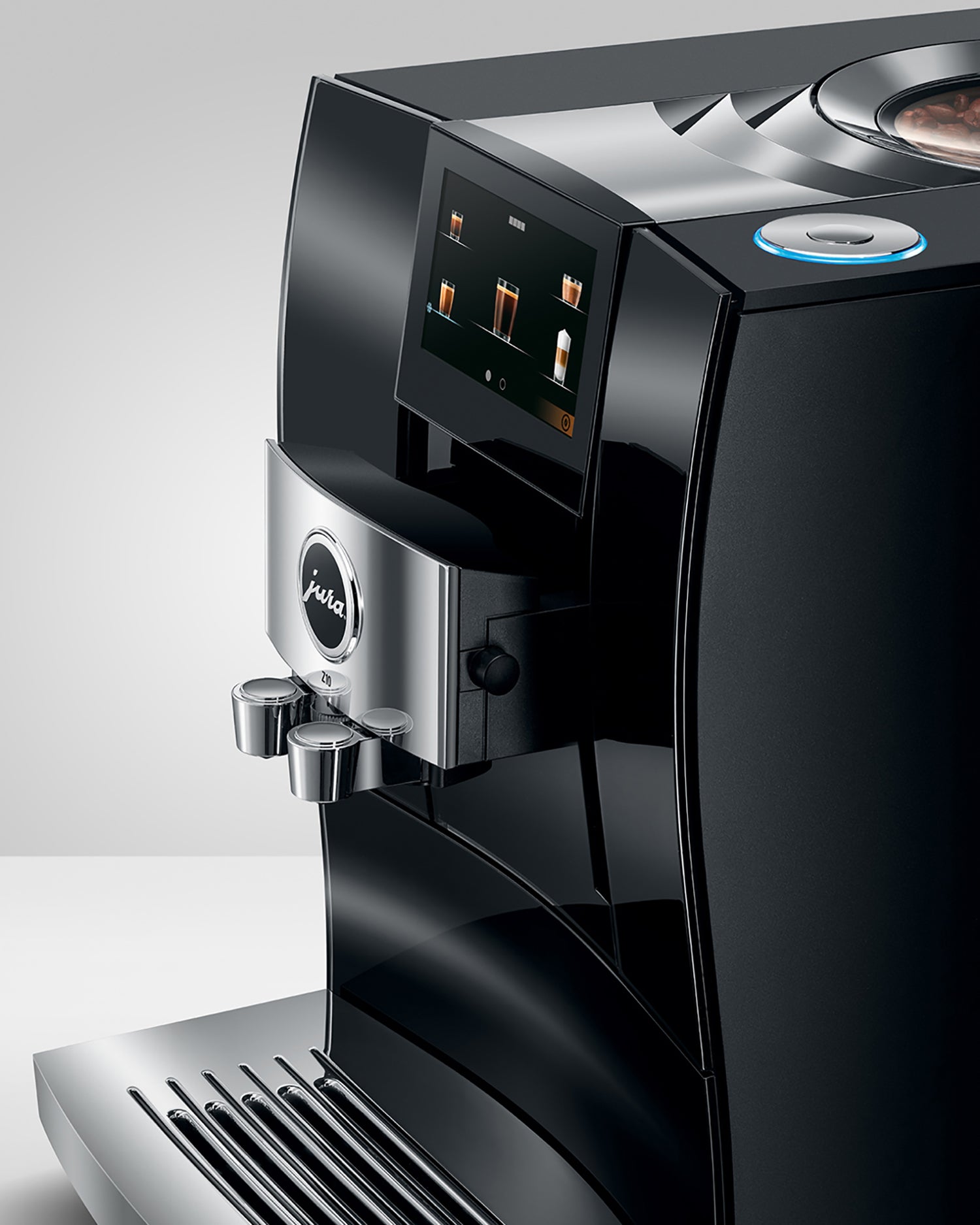 Luxe et polyvalence au service d'une dégustation parfaite
Breathtaking design

Swiss design and architecture has an excellent reputation around the world. JURA combines expressive, clean lines with high-quality materials, using only the highest manufacturing precision and uncompromising craftsmanship to create interior design objects whose power, presence and authenticity give their owners a sense of pride for many years.
Intuitive operation

Ingenious operating concepts, numerous programming options, RFID and mobile app technologies make operations completely self-explanatory and always satisfy individual desires.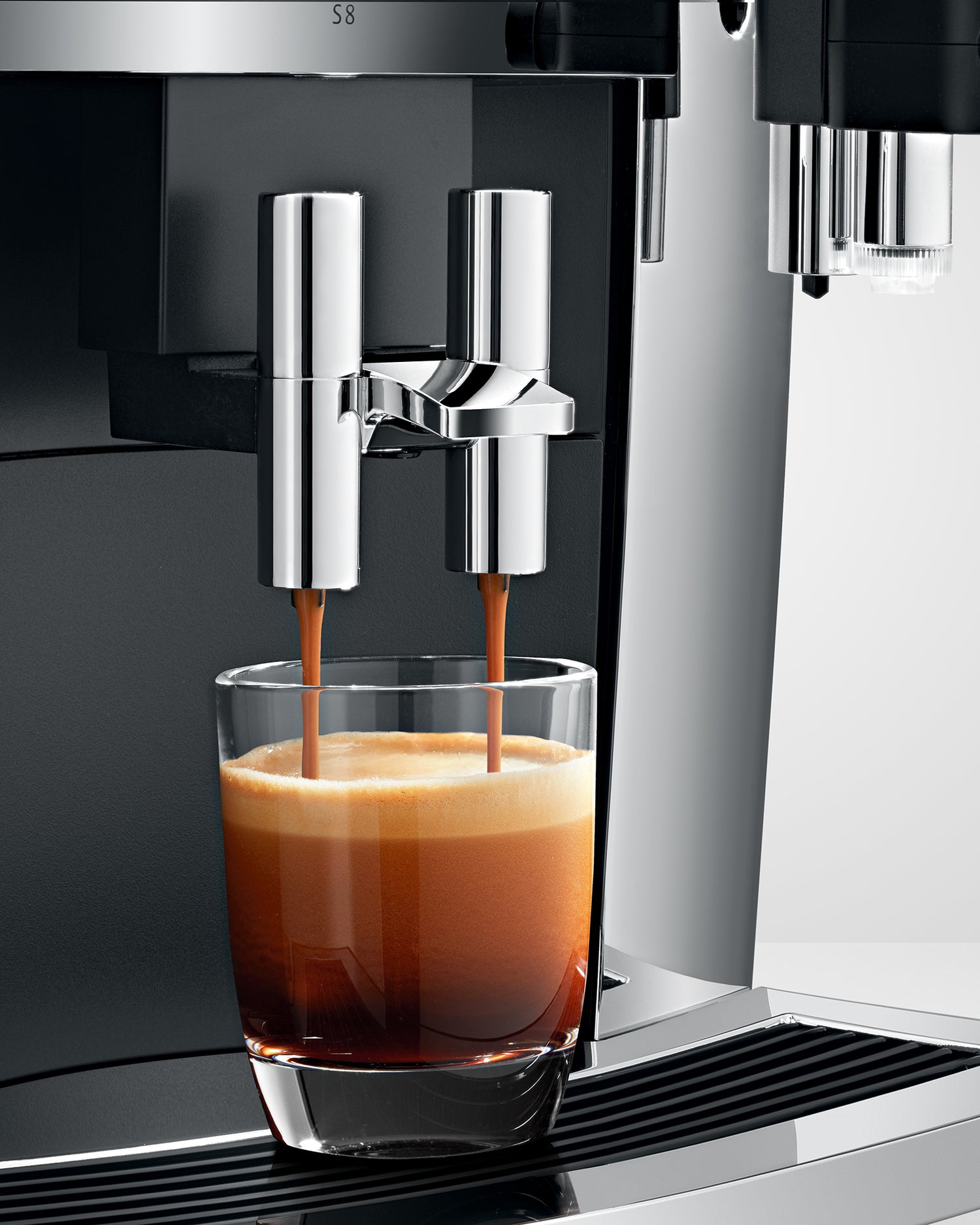 The best espresso

The Pulse Extraction Process (P.E.P.®) optimises the extraction time for ristretto and espresso by pulsing the hot water at short intervals through the ground coffee, guaranteeing a maximum aroma even for short specialities. Whether consumed on its own or as a starting point for creative coffee drinks, JURA technology provides the ultimate taste experience.

Milk and frothed milk for a perfect result

La technologie innovante des buses prépare une mousse de lait fine, compacte et très alléchante. Grâce à une première mondiale, la température réglable du lait et de la mousse de lait, il est possible de créer des spécialités tendances sophistiquées selon les normes des baristas professionnels - en appuyant simplement sur un bouton.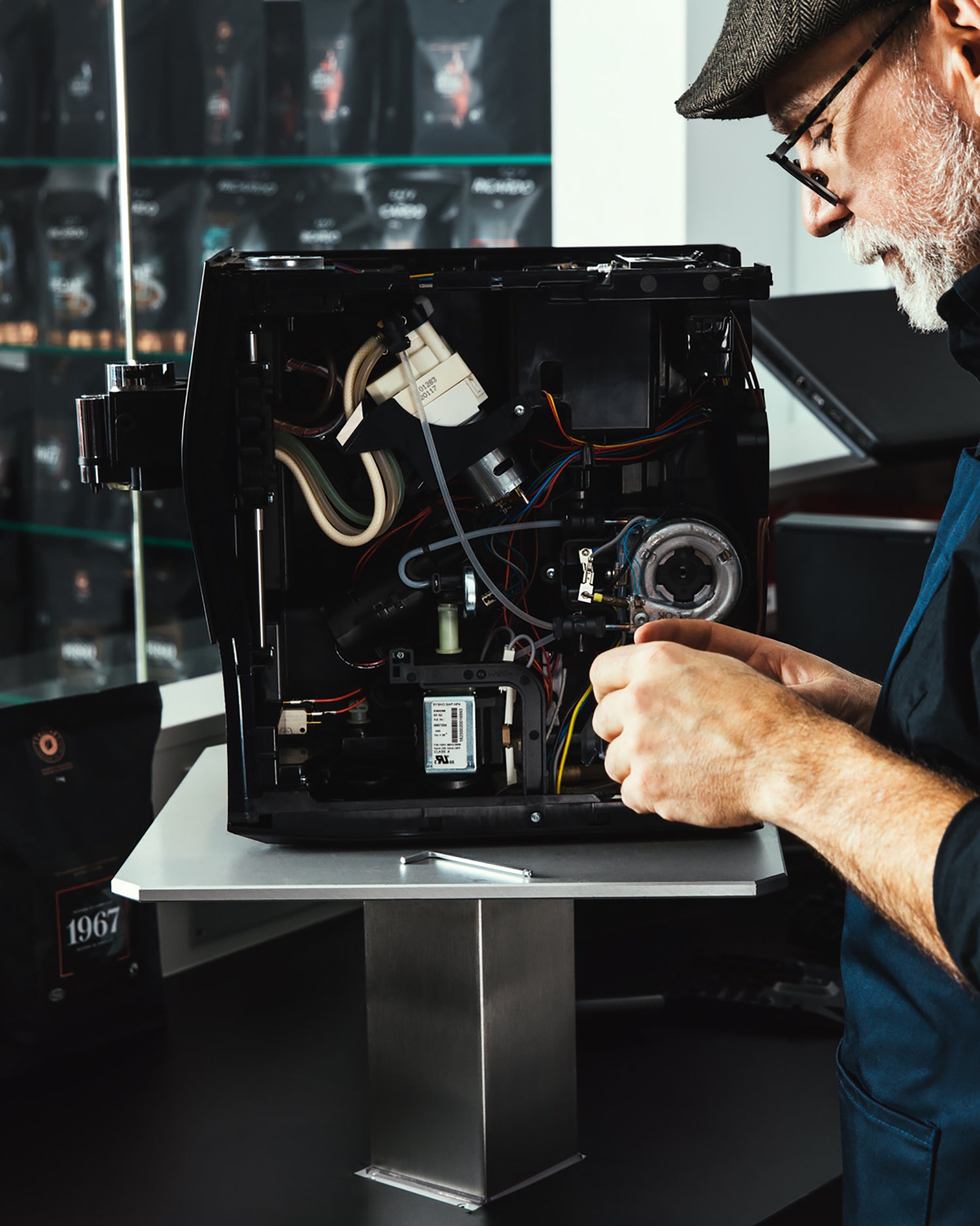 La longévité, clé de la durabilité
To make sure JURA products retain their value for a long time, serviceability is a key requirement in the design of their coffee machines. JURA design new and improved components to be backwards-compatible. This means we can always supply spare parts and even older models can benefit from product improvements. A part is only approved for production once it has proved itself in stringent laboratory and endurance tests that simulate a wide range of usage conditions.
Sustainability and eco-intelligence

There is a long history of environmental awareness and responsible use of resources and energy at JURA. This is why the Swiss company focuses on automatic coffee machines, which brew specialty coffees individually, win over customers with their energy efficiency and avoid unnecessary packaging waste.
All JURA coffee machines must offer longevity. As a matter of tradition, JURA therefore focus on service-friendly design right from the development stage. We set the highest standards for the quality of our products and each individual component. Stringent endurance testing is an integral part of our research and development. In the laboratories they can also simulate years of use under the toughest conditions. Around four million cups of coffee are prepared every year for quality assurance purposes – requiring 30 tonnes of coffee. With the opening of the JURA Campus opens in 2022, this number will be trebled.
And what happens to the coffee grounds? In line with their commitment to sustainability, a local farm uses them to make nutrient-rich compost, returning a natural product to nature.