Skip to product information
spécial

spécial

spécial

spécial

spécial

spécial

spécial

spécial

spécial

spécial

spécial

spécial

spécial

spécial

spécial

spécial

spécial

spécial

spécial

spécial

spécial

spécial

spécial

spécial

spécial

spécial

spécial

spécial

spécial

spécial

spécial

spécial

spécial

spécial

spécial

spécial

spécial
Espresso machine JURA ENA 8 new version
Regular price

Sale price

2,595.00 $

Unit price

per
Are you looking for the perfect coffee experience without needing a lot of space? The compact ENA 8 comes with high-end technologies like the Professional Aroma Grinder and fine foam technology to create the very finest coffee
From September 1st toSeptember 30th, 2023, with the purchase of the ENA 8, receive a glass milkcontainer, a milke pipe with stainless steel casing, a glacette* and a box of 3Claris Smart + filters, valued at $244.80.
*Black Glacette withthe purchase of the ENA 8 Full Metropolitan Black or white Glacette with thepurchase of the ENA 8 Full Nordic White.
Produits complémentaires
Regular price

Sale price

39.95 $

Unit price

per

In recent years, in Quebec and around the world, we have witnessed an unprecedented craze for coffee.

People of all generations are passionate about its cultivation, its quality and the different ways of preparation. Here is a unique book that offers both coffee-based recipes and others that beautifully accompany this beverage that is part of the daily lives of millions of people: CAFÉ - LE CONNAÎTRE, LE CUISINER, L' APRRÉCIER by Kareen Grondin and Didier Reolon.

See more

See less

Regular price

Sale price

42.95 $

Unit price

per

Encased in a high-quality stainless steel coil spring, the milk pipe connects the milk container to the milk spout and makes the perfect finishing touch to the elegant design of your coffee machine.

The opaque casing of high-quality material guarantees optimum protection against UV rays and the effects of light.

Precision-fit connectors ensure airtight connections. Ready for use right away, this milk pipe offers the ideal solution for optimum milk hygiene every time.

HP1 compatible with : E6, D6, ENA 8, ENA Micro, WE8

HP2 compatible with : Giga 5, Giga 6, Giga X8c (old version), Giga X7, Giga W3

HP3 compatible with : E8, J6, J8, S8, Z6, Z8, Z10

See more

See less

Regular price

Sale price

59.95 $

Unit price

per

The glass milk container makes an indispensable addition for all coffee lovers who like to spoil their family and guests from time to time with a trendy flat white, latte macchiato or cappuccino.

Regular price

Sale price

99.00 $

Unit price

per

Controlling your automatic coffee machine via your smartphone or tablet is now easier than ever before thanks to JURA Smart Connect, which also enables communication with smart accessories and offers brand new programming options.

Regular price

Sale price

369.00 $

Unit price

per

With the technically and visually upgraded Cool Control, there's now an even better way to enjoy trend specialities with milk.
See more products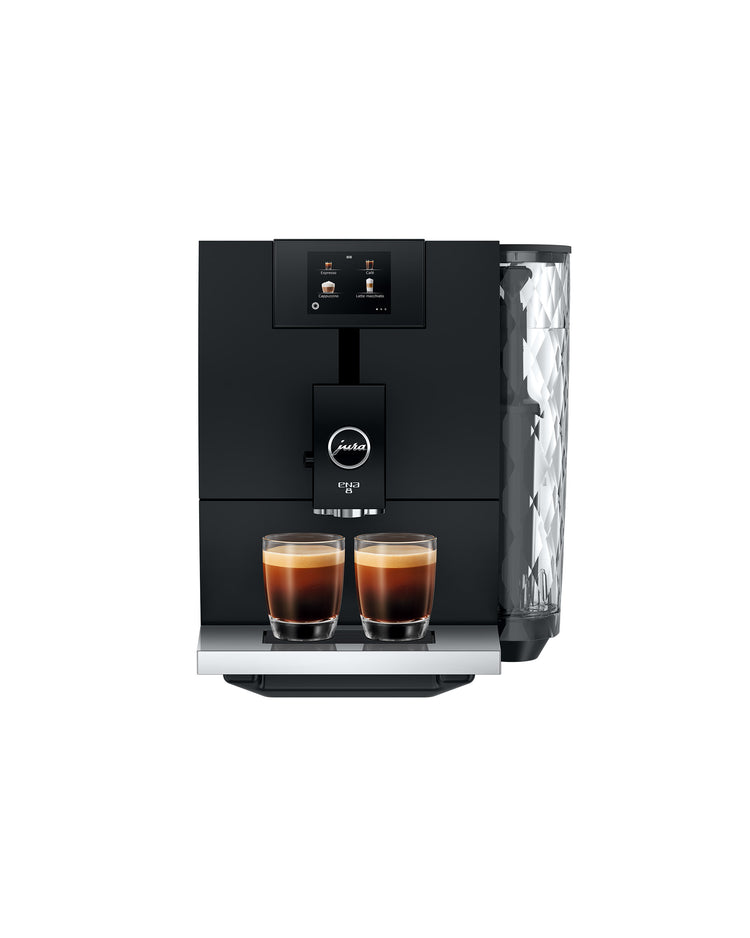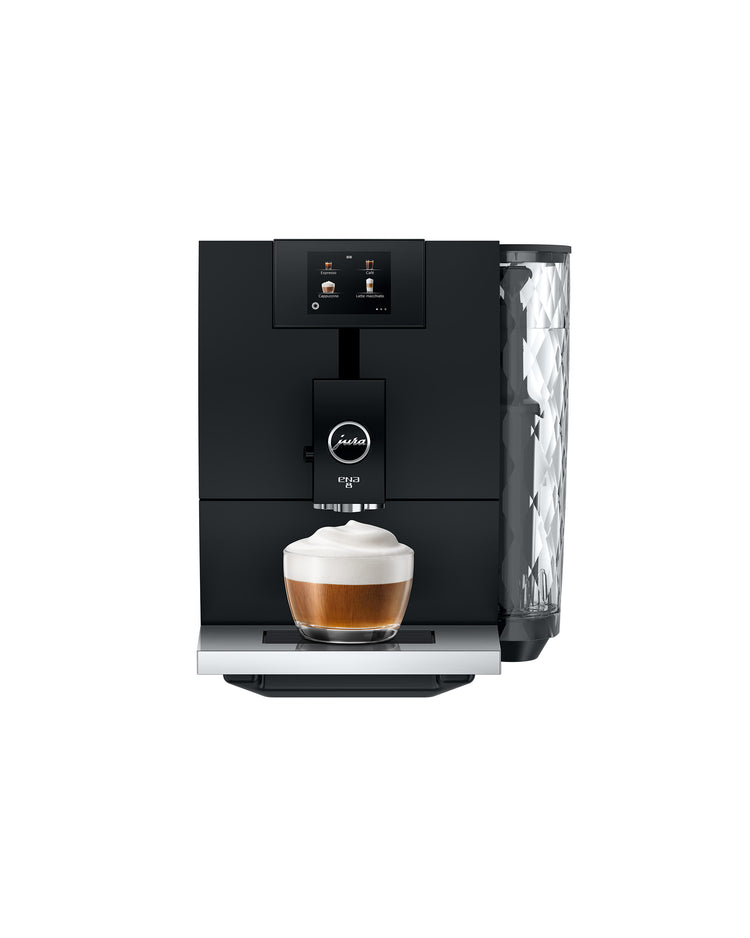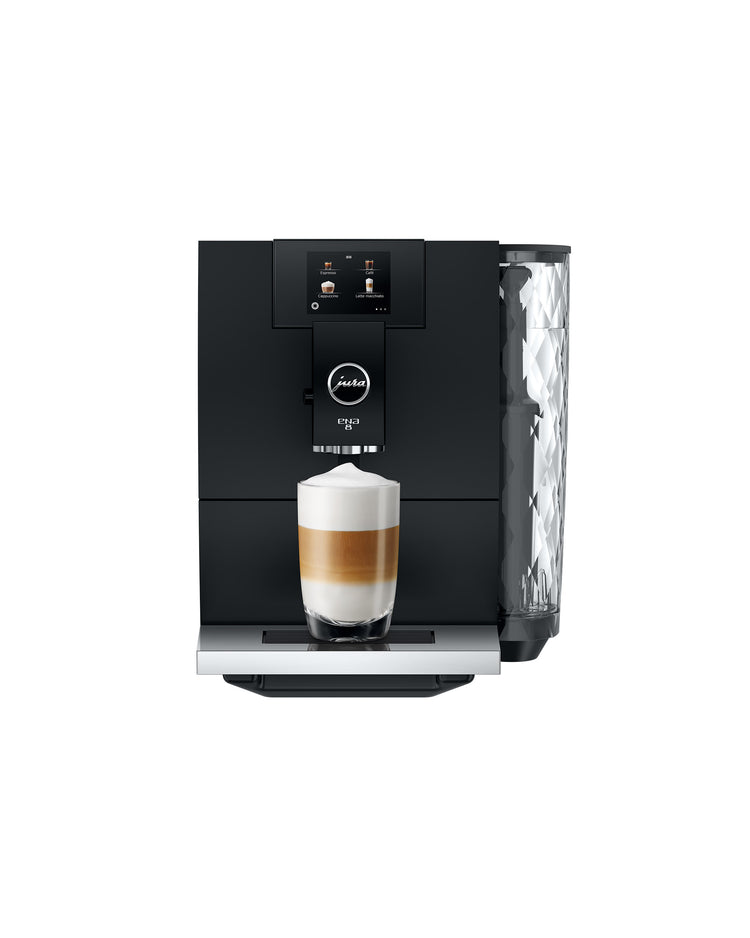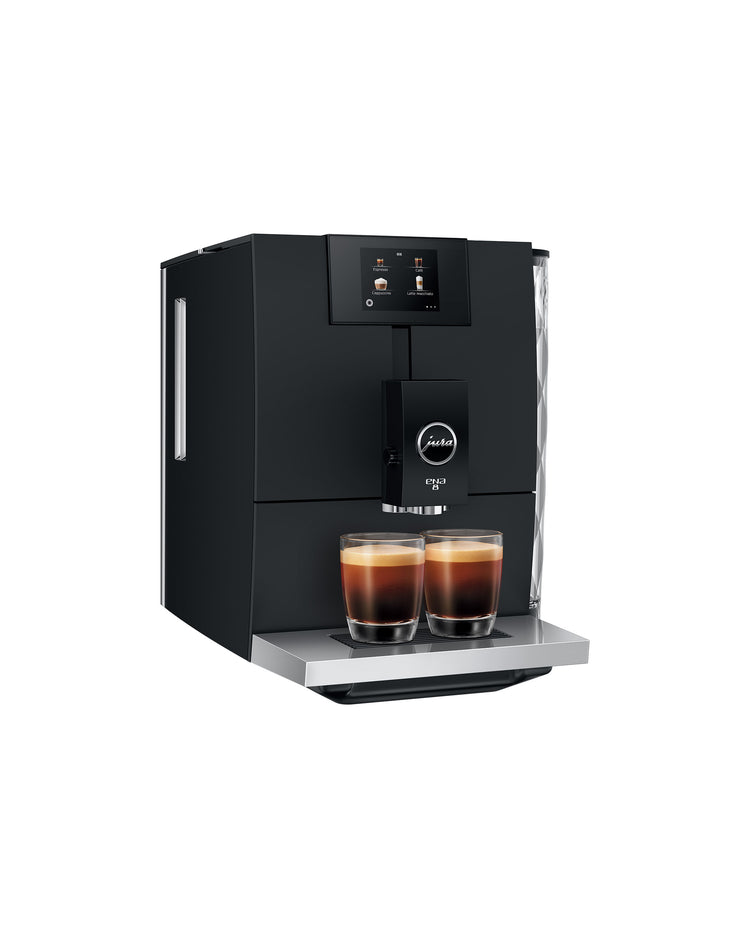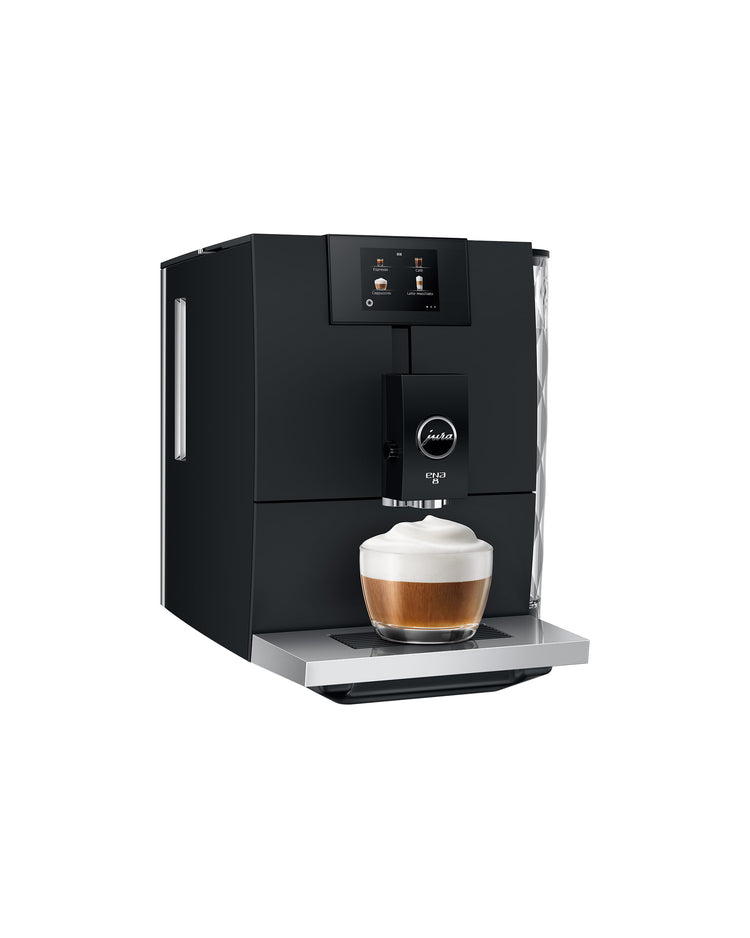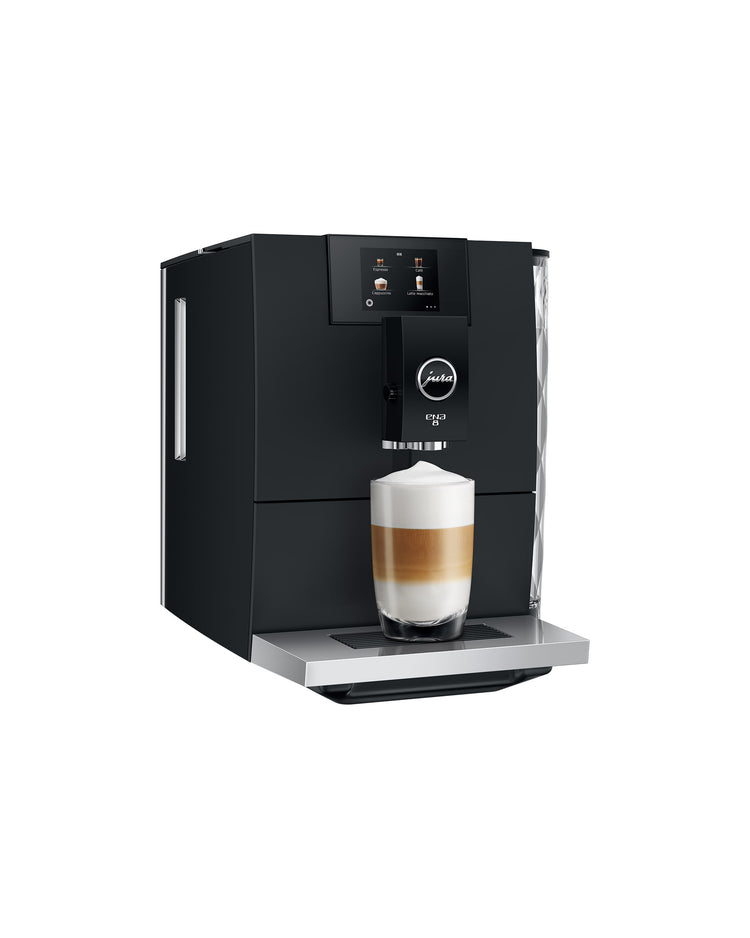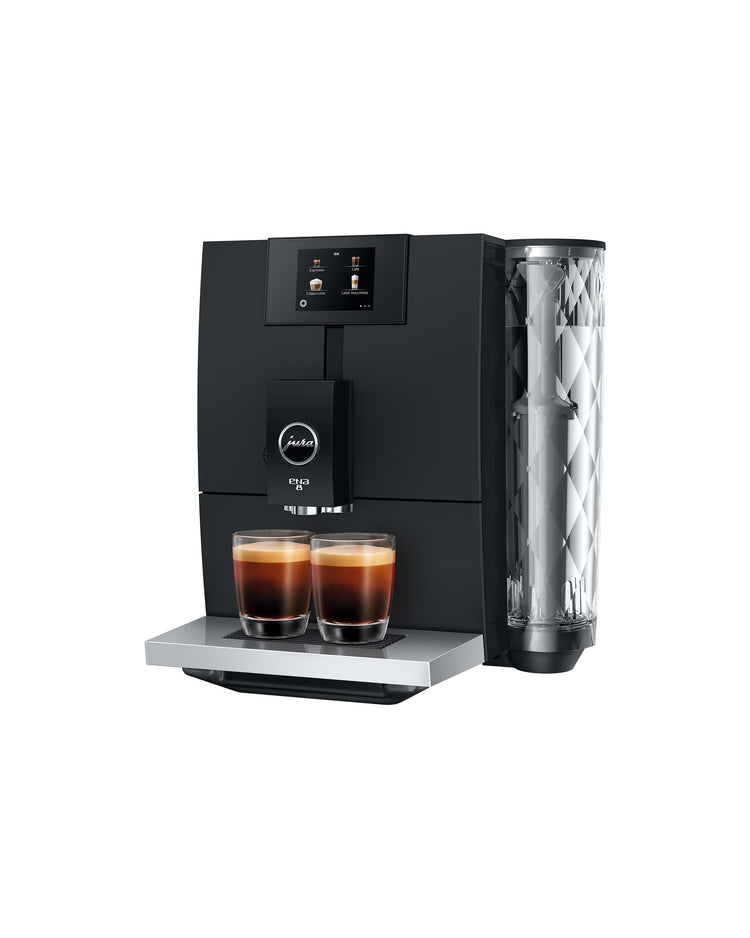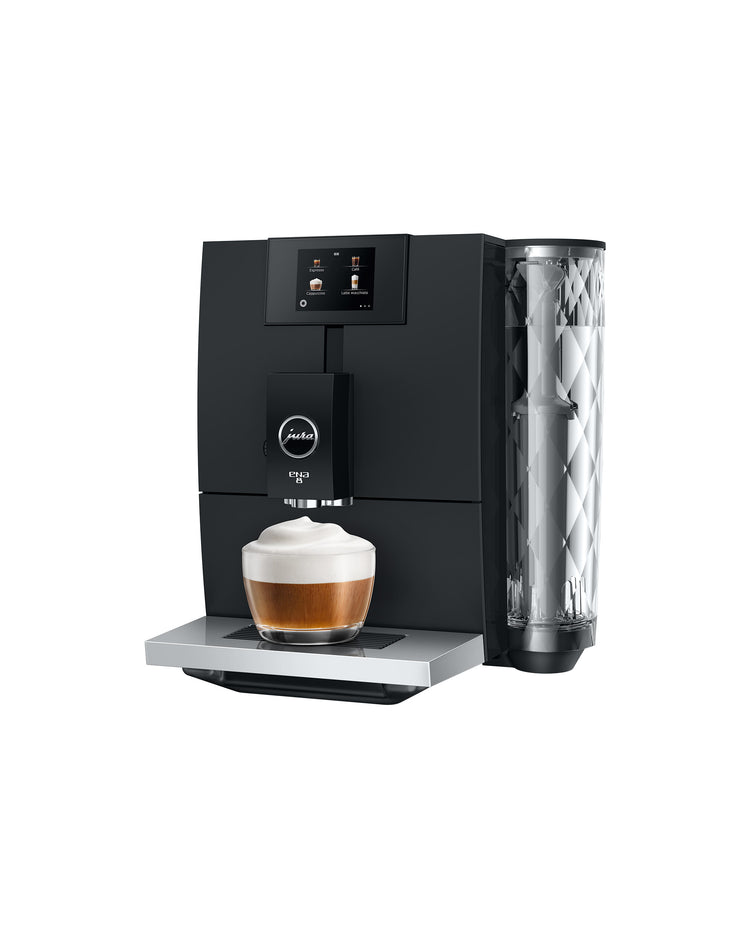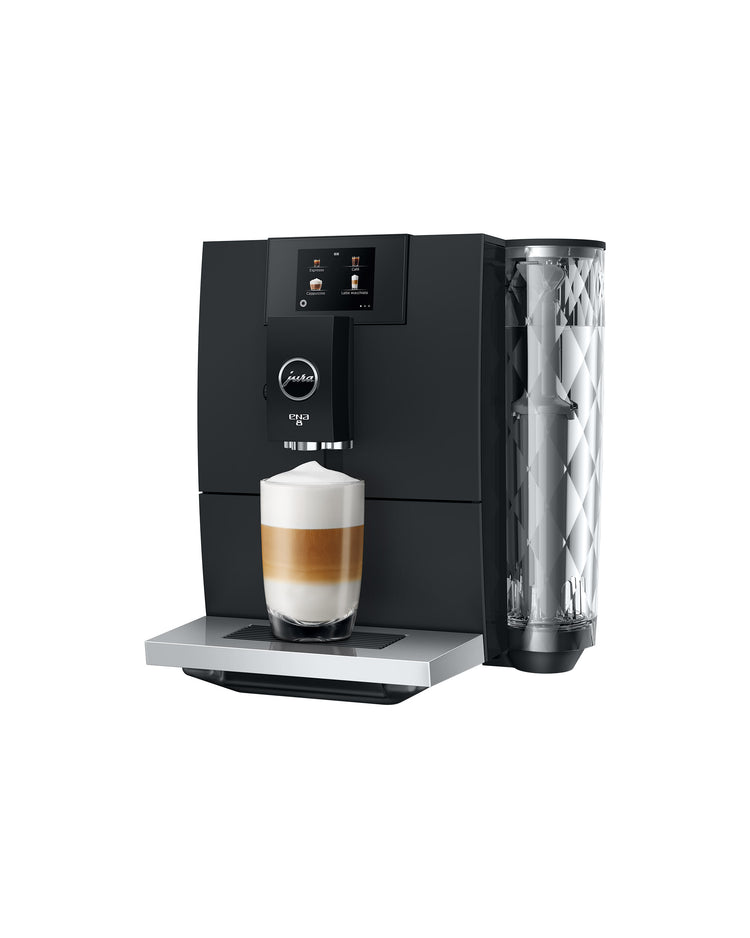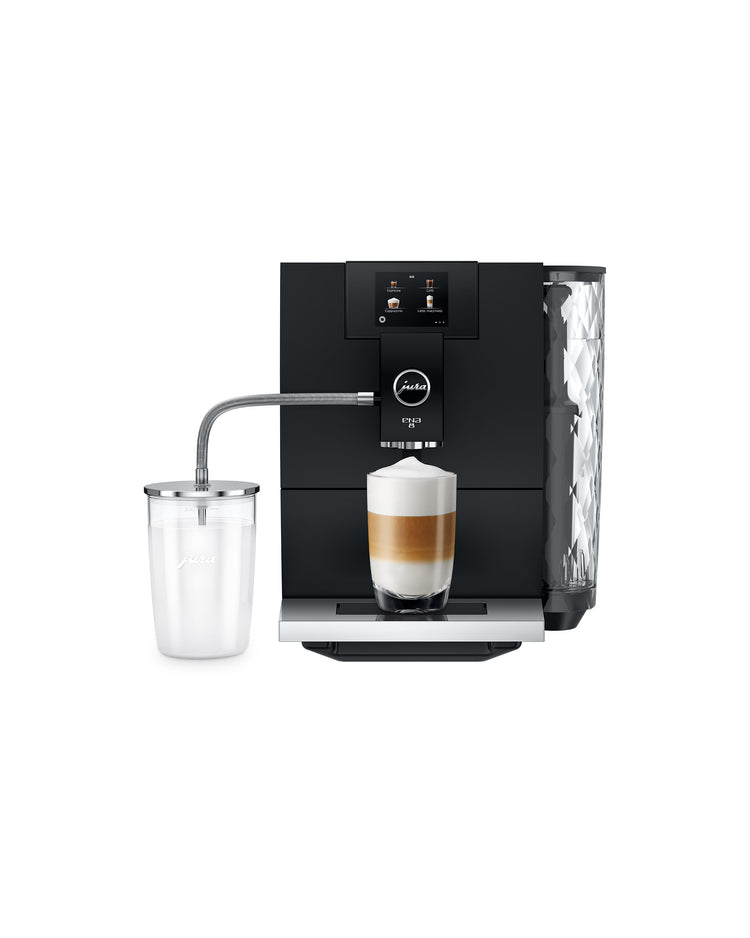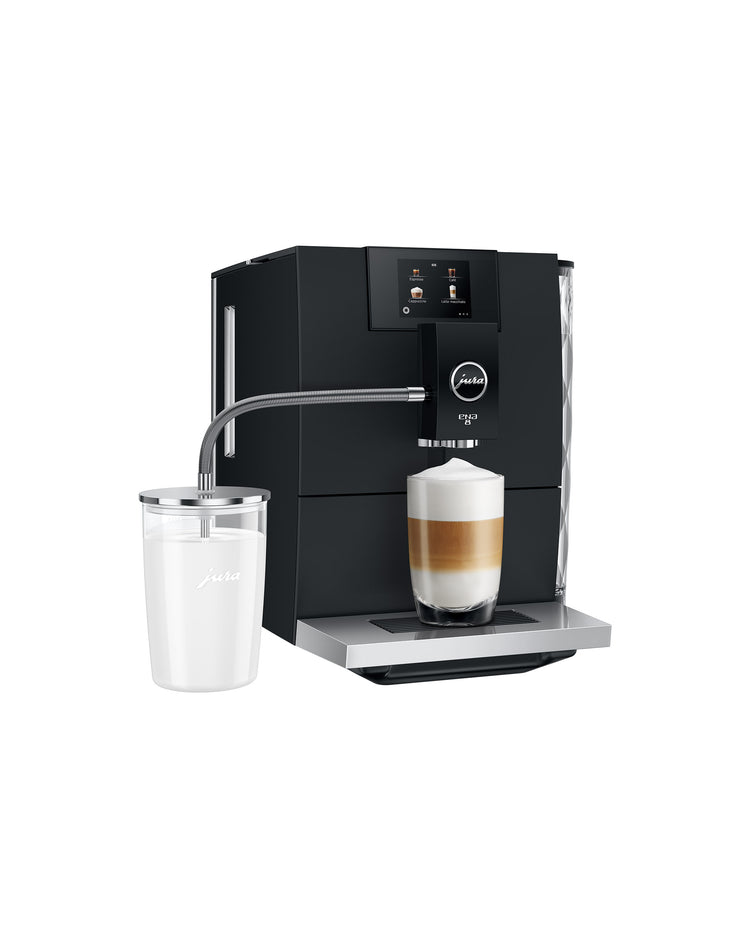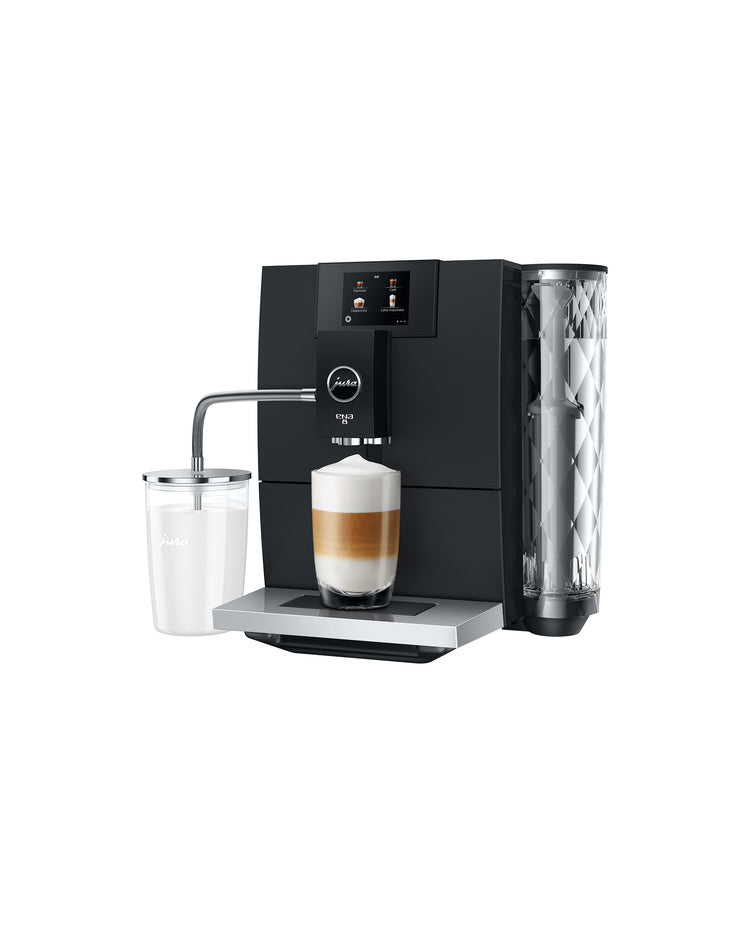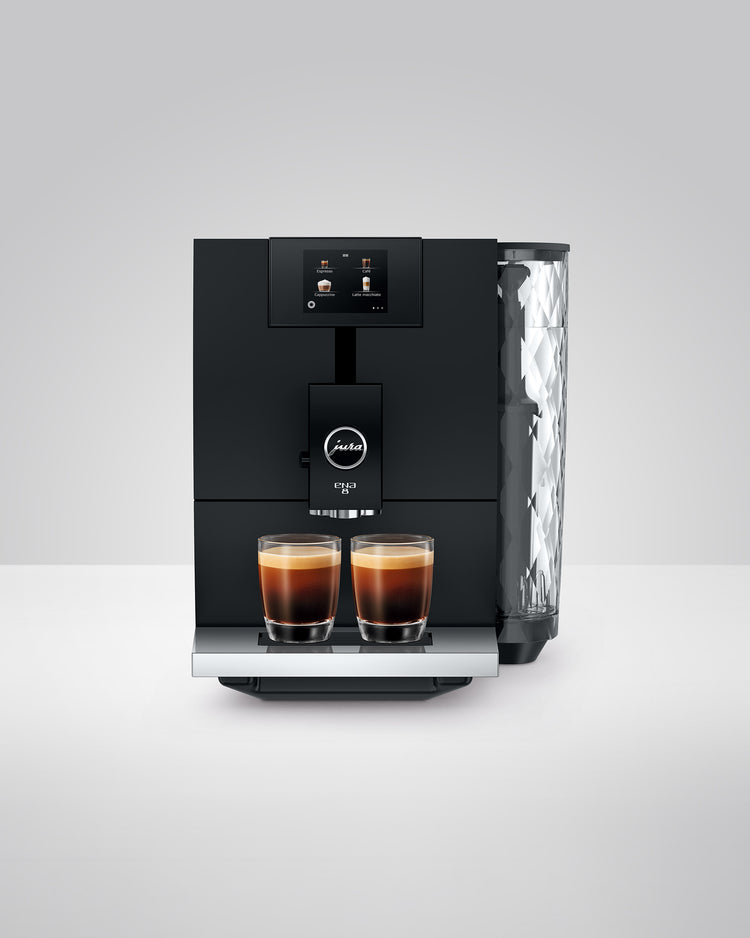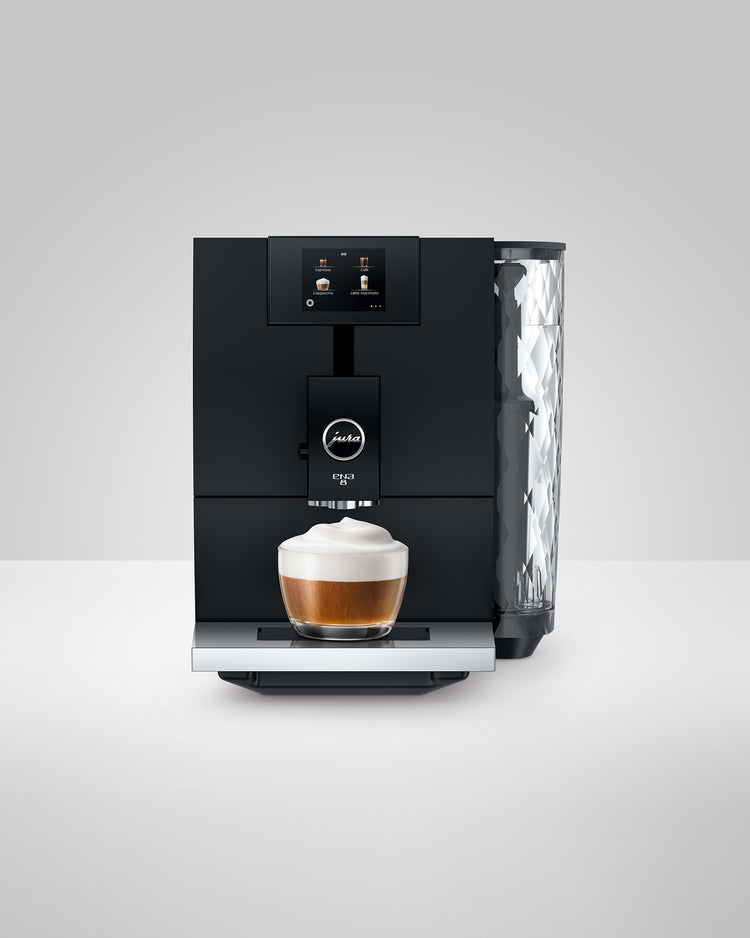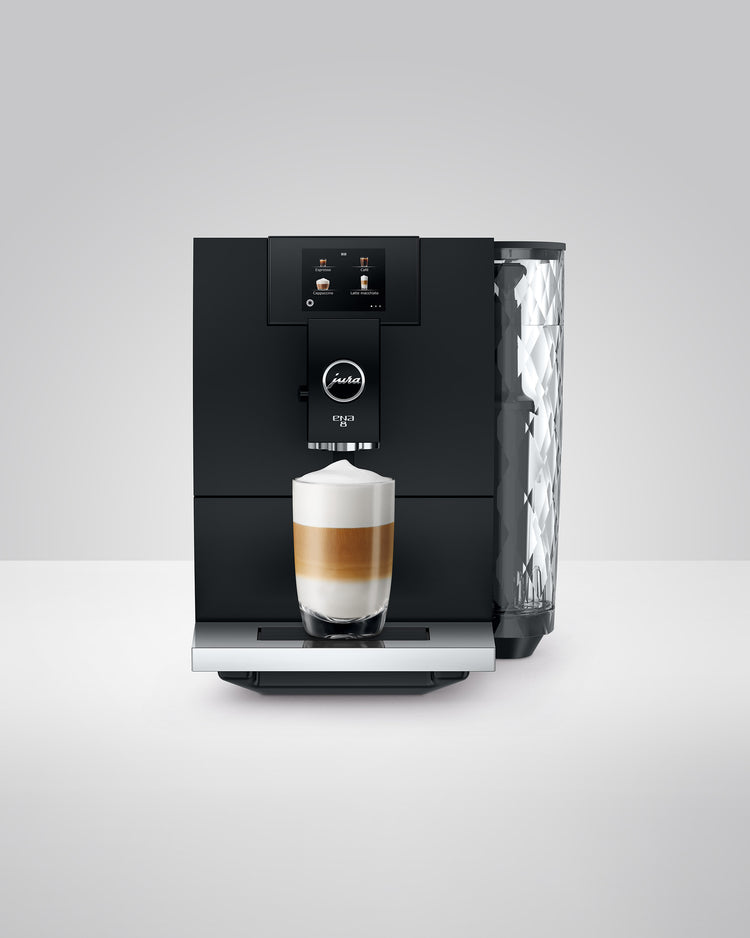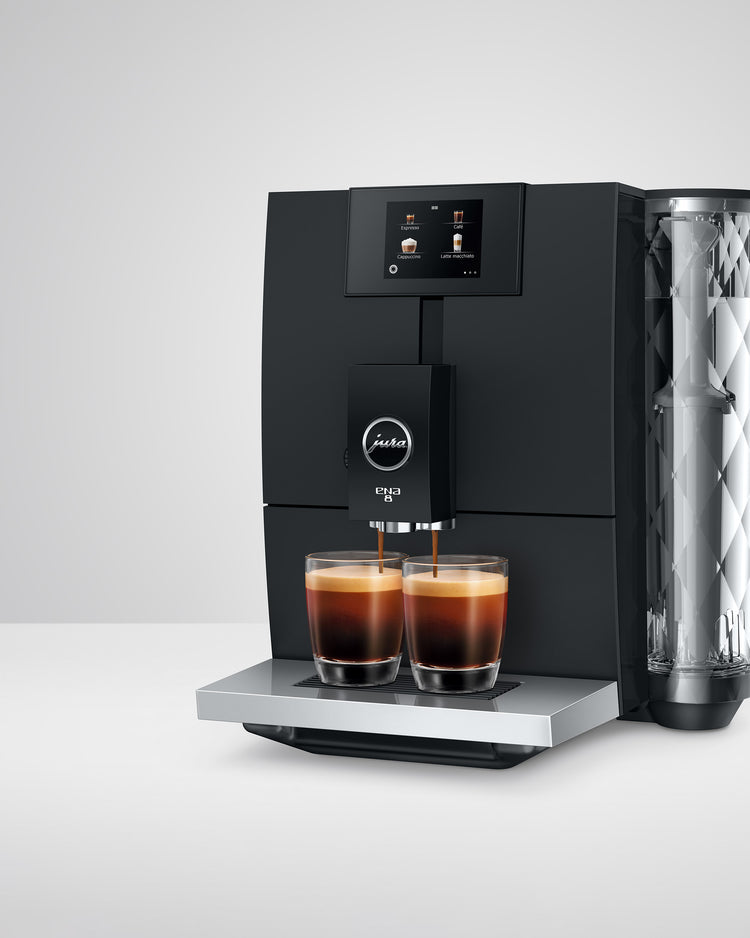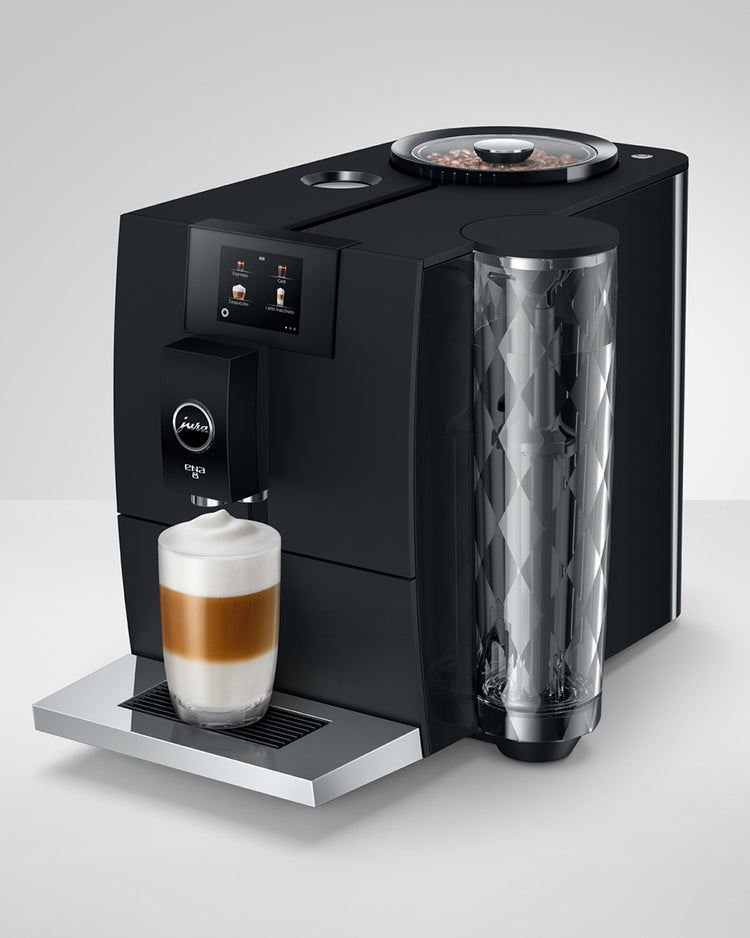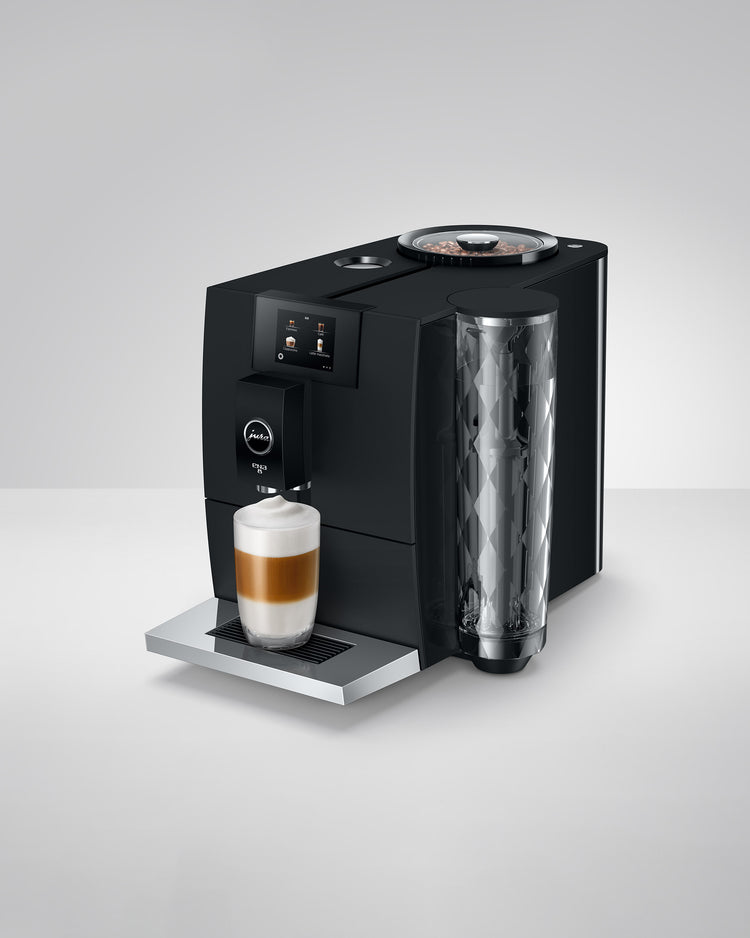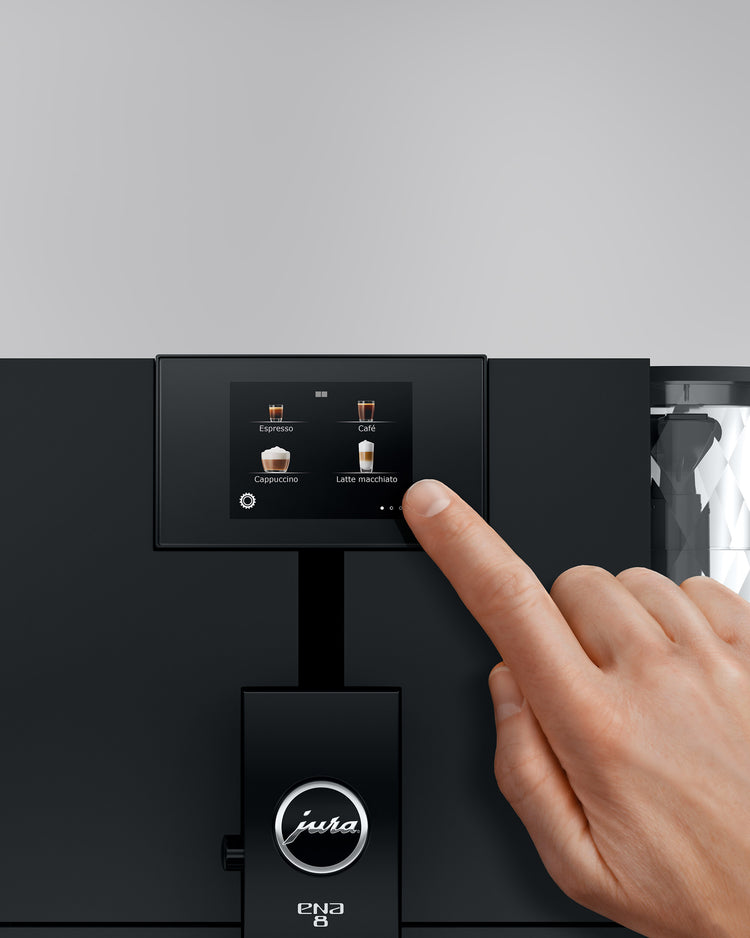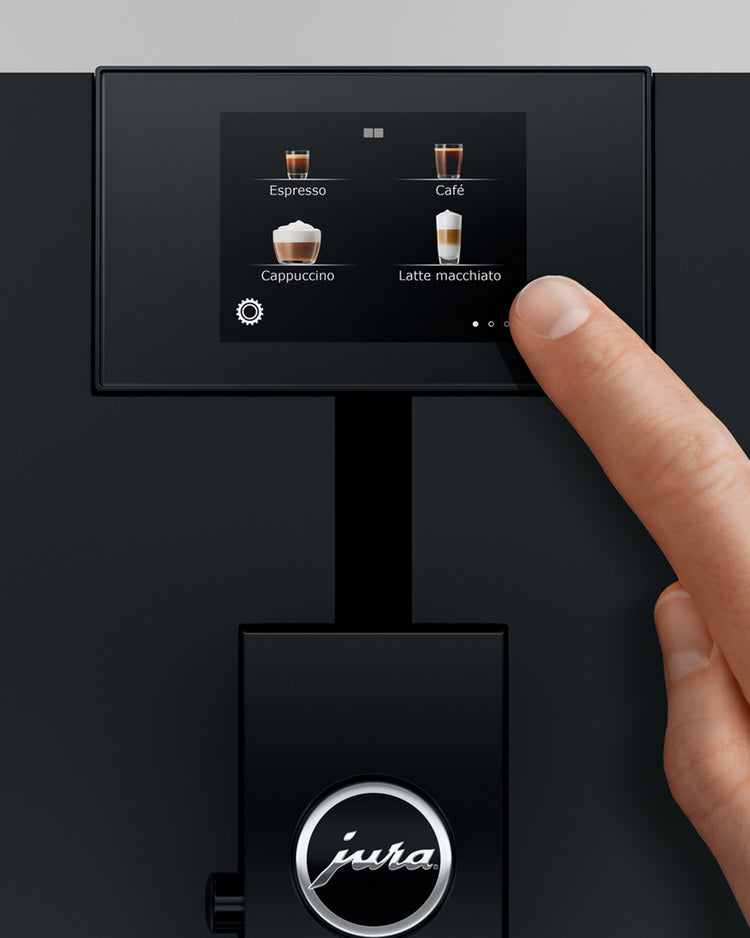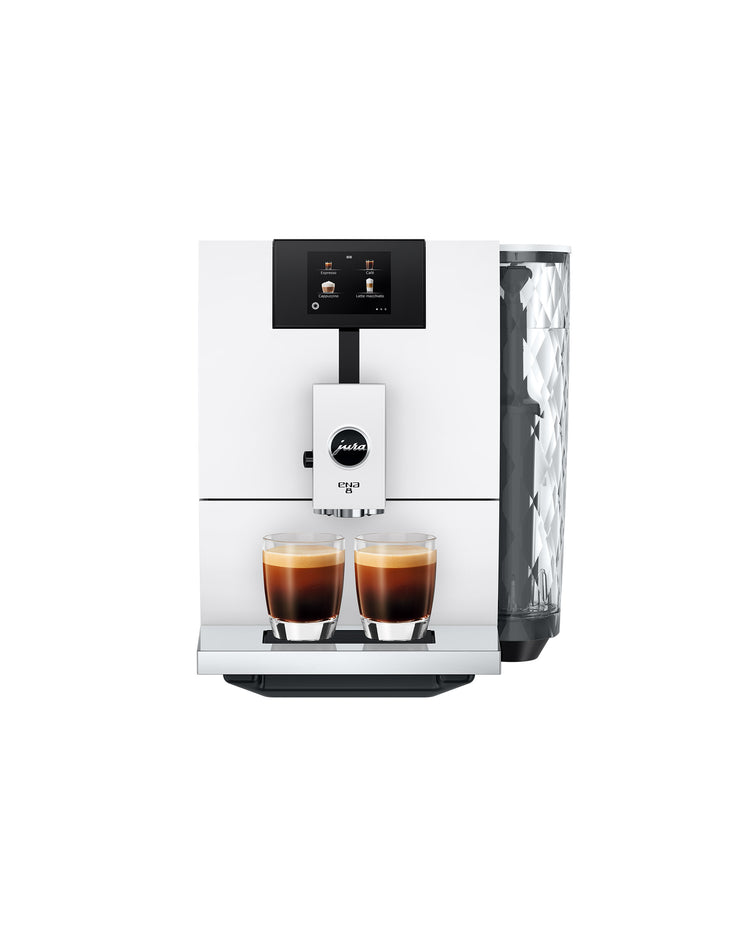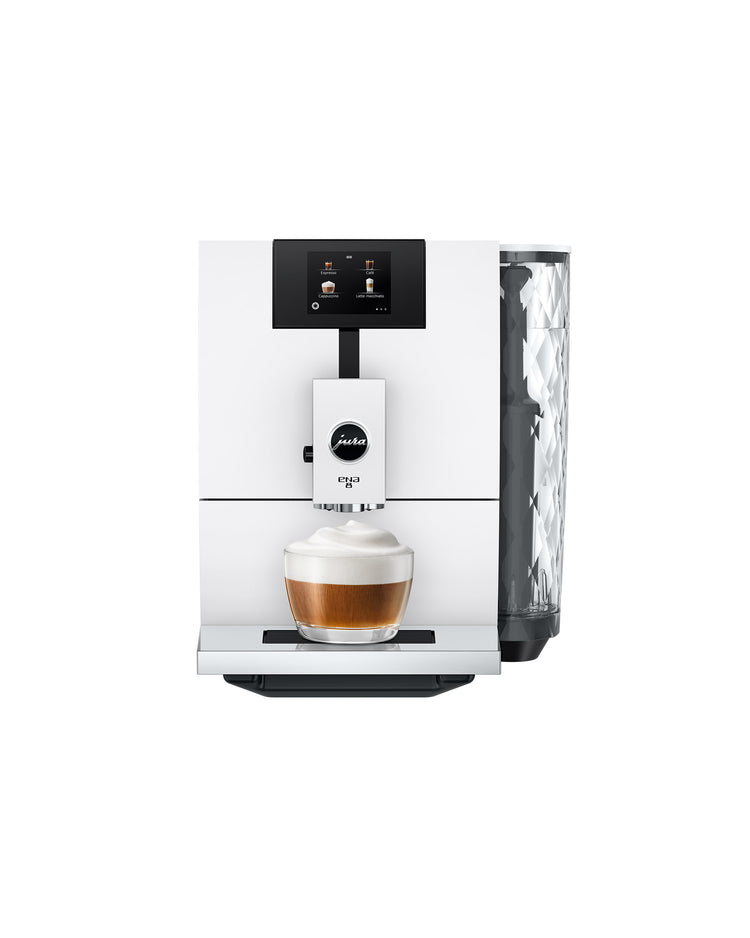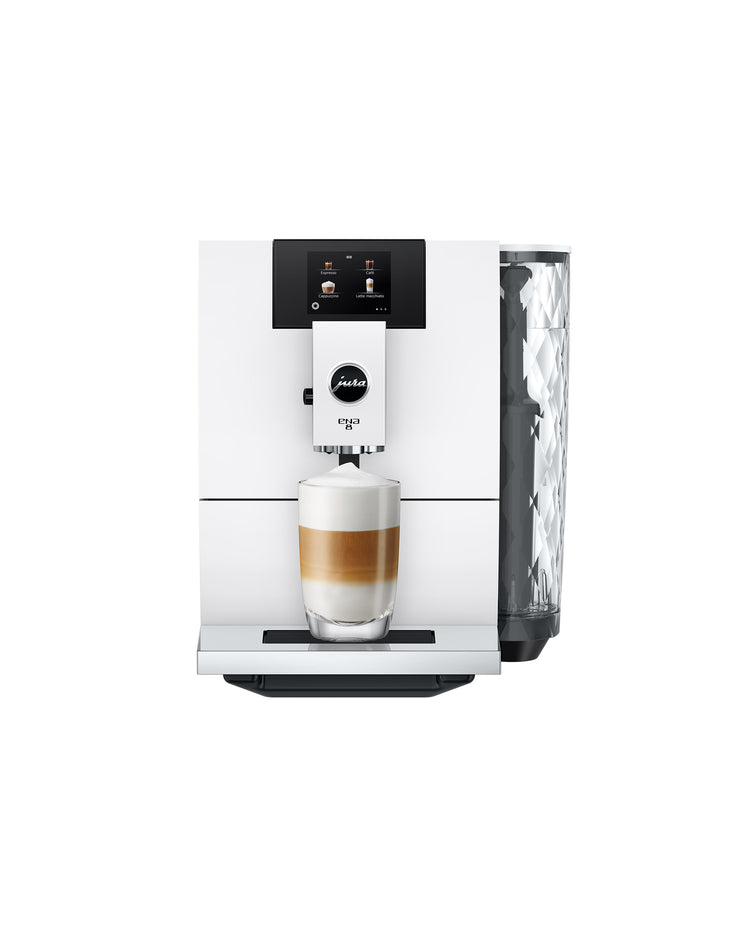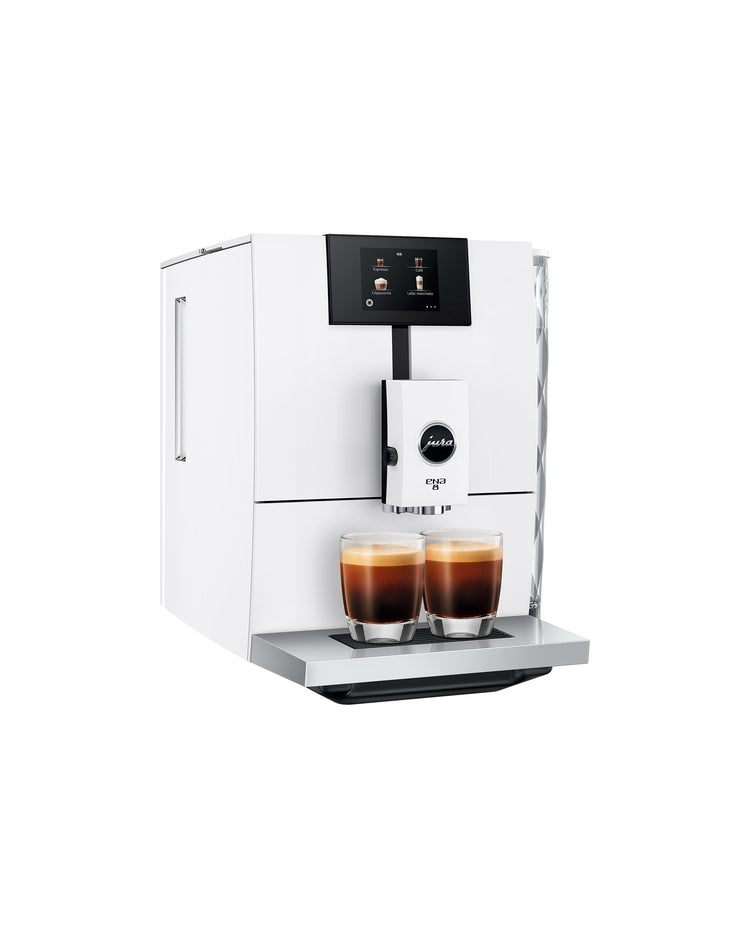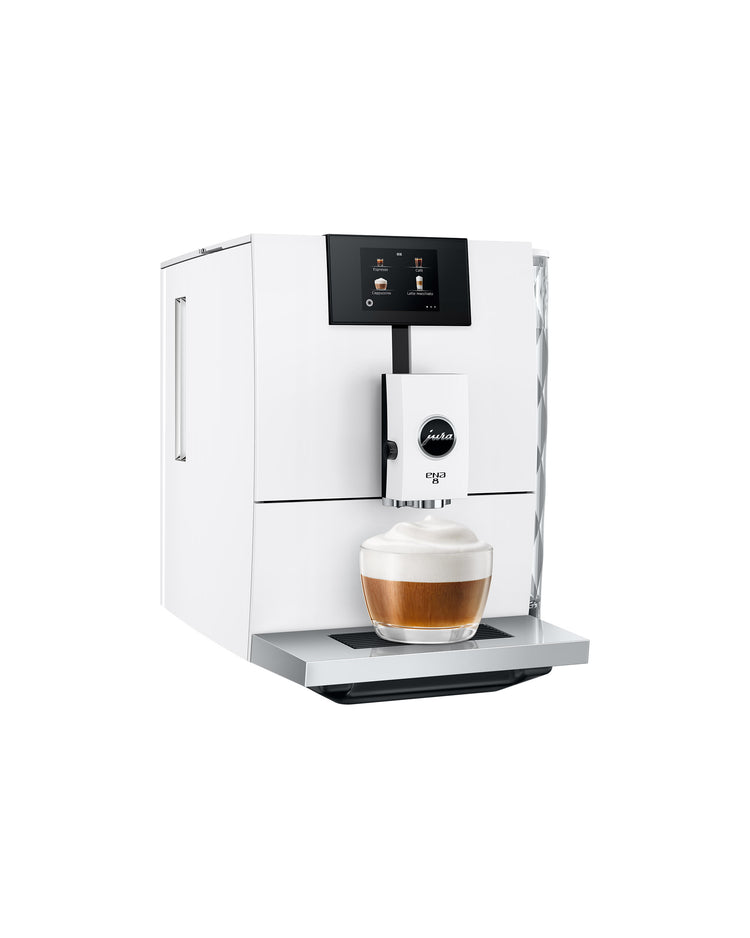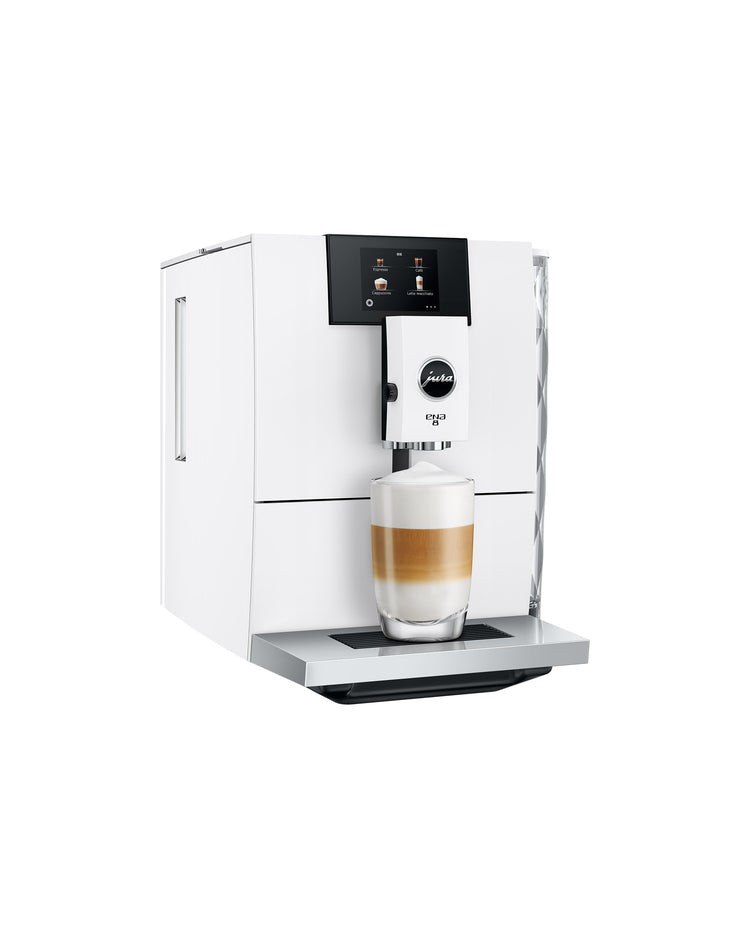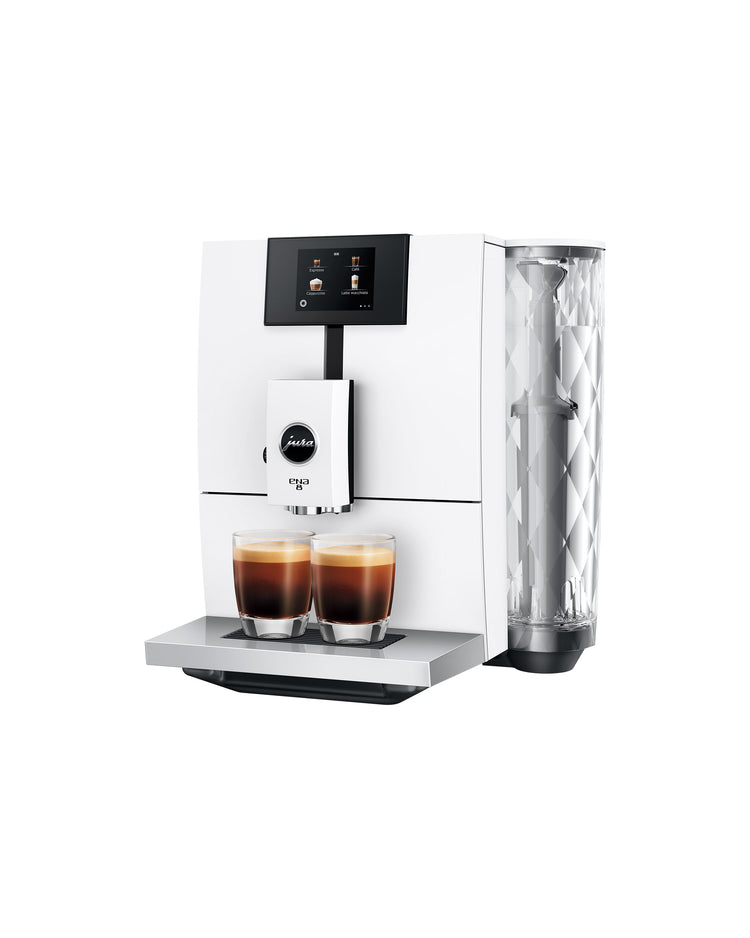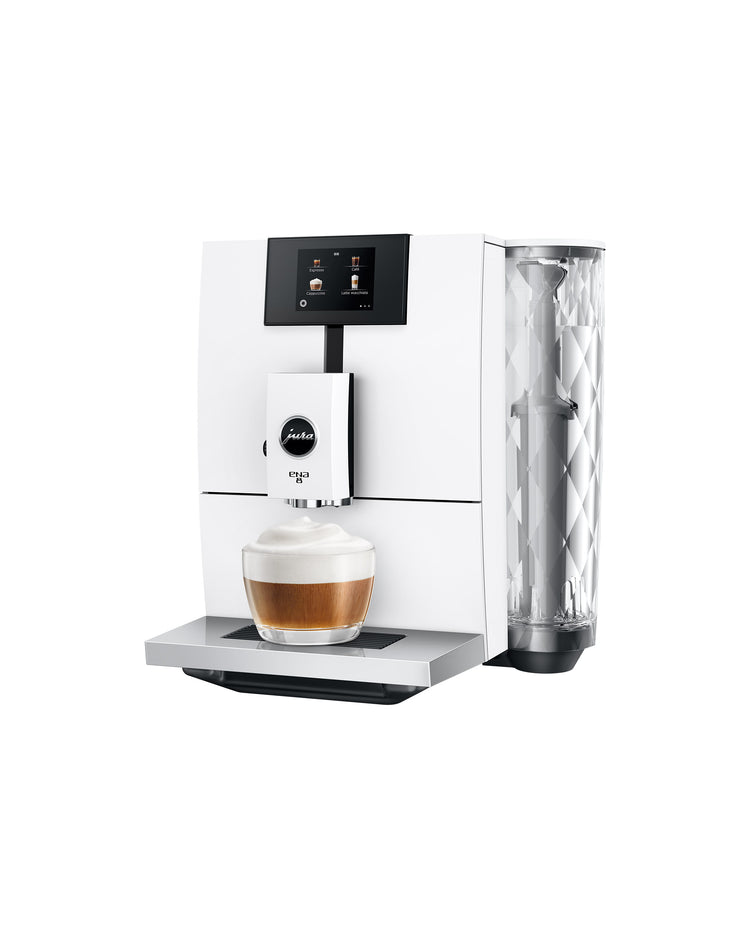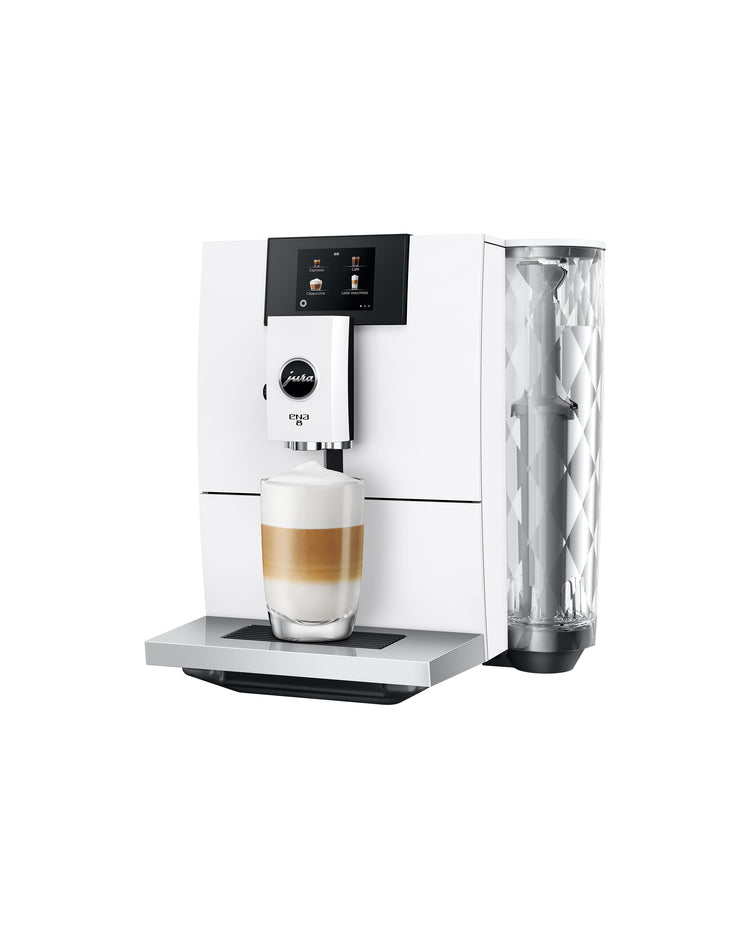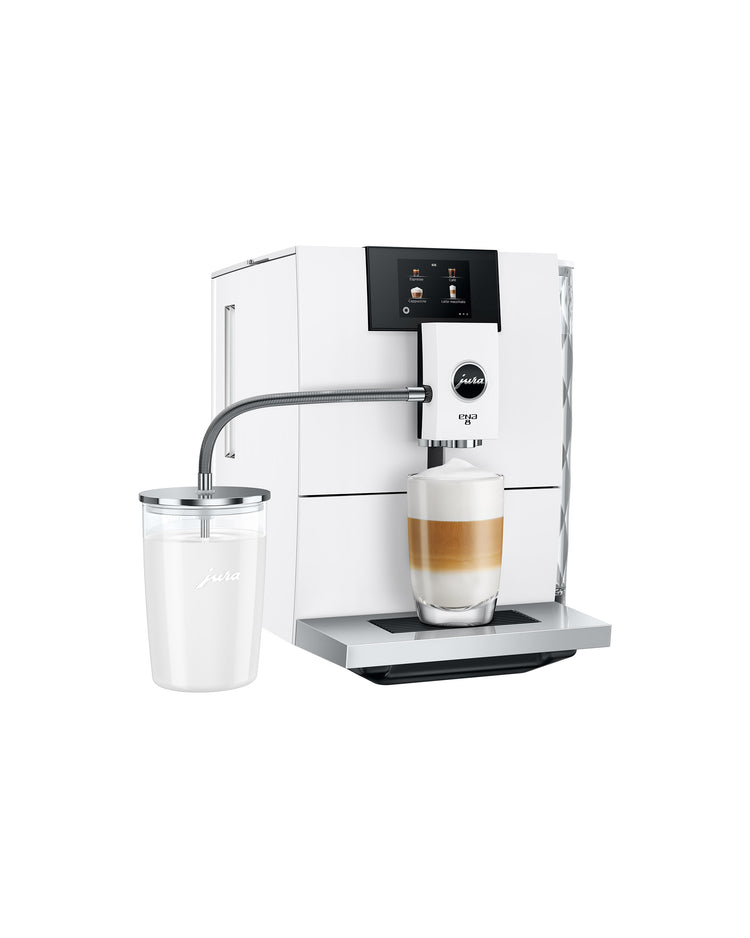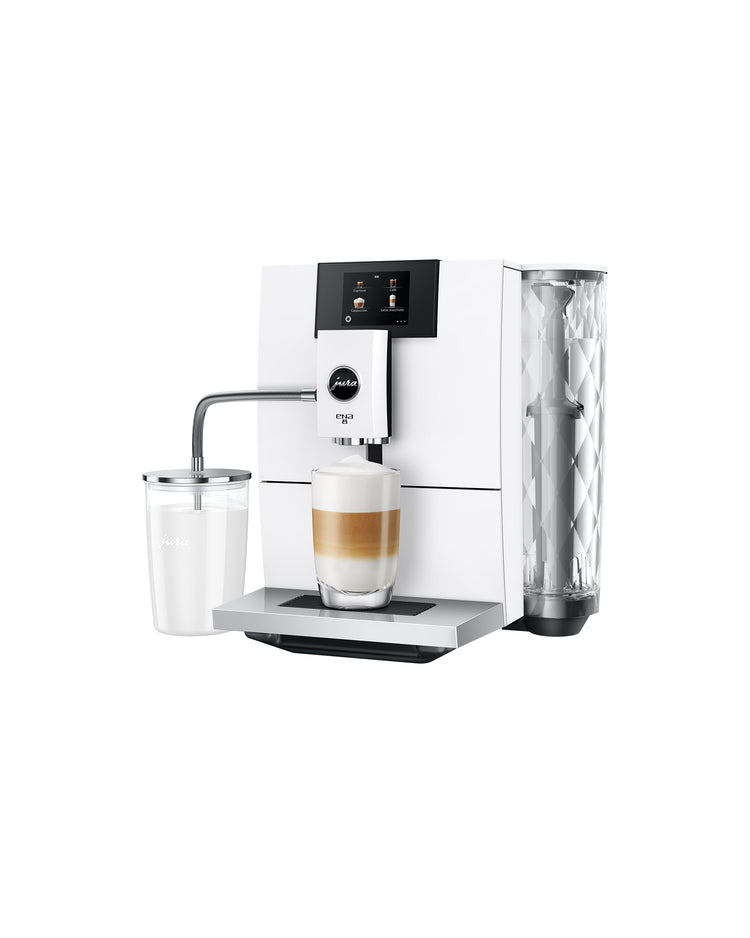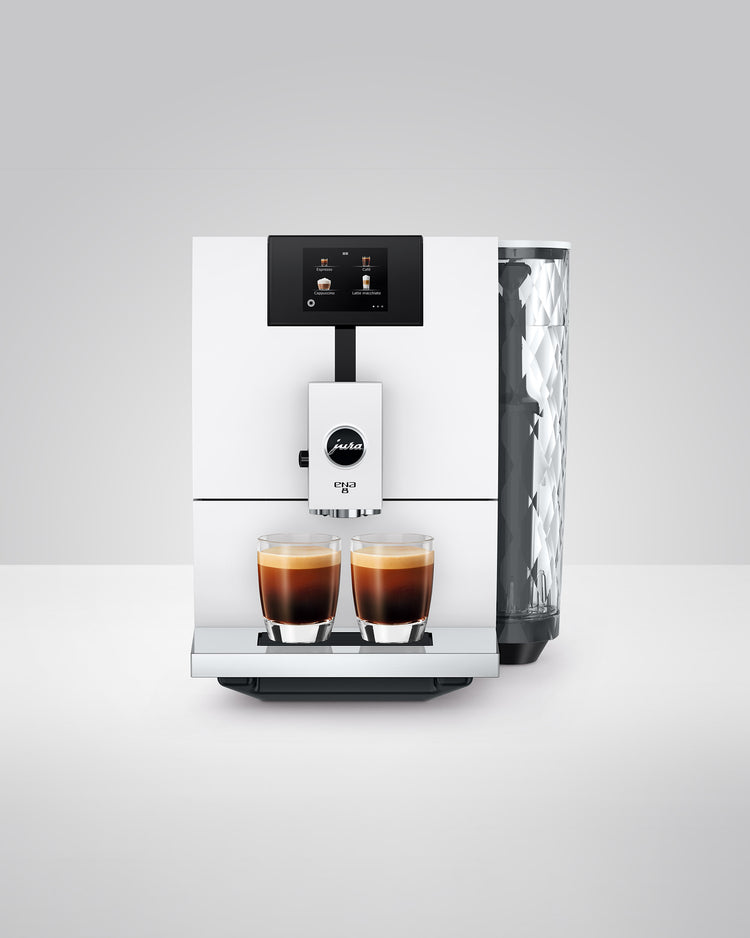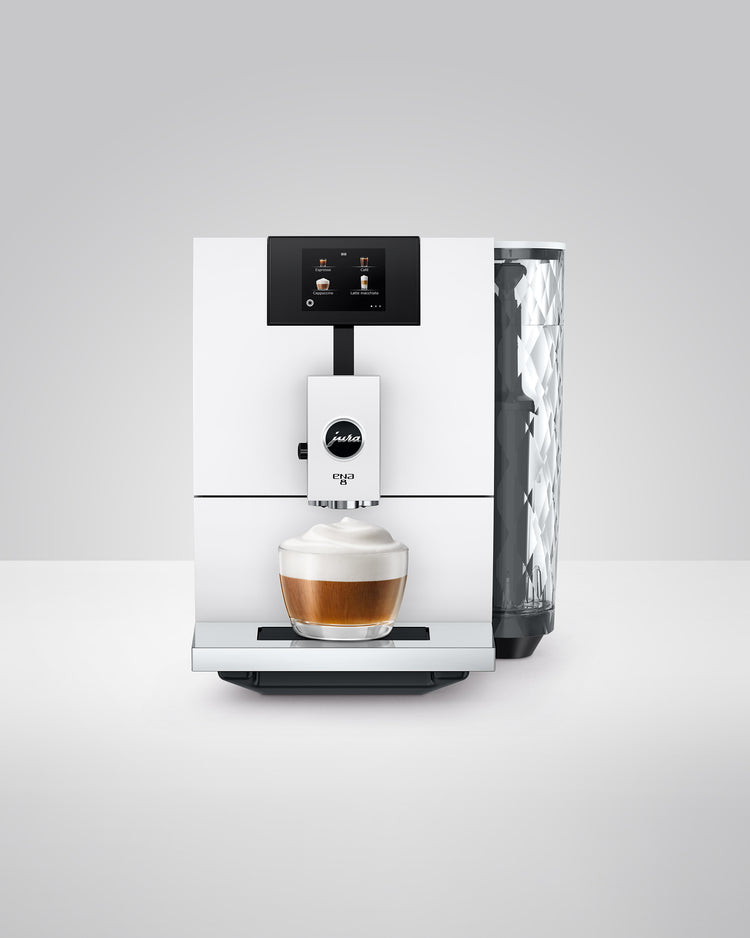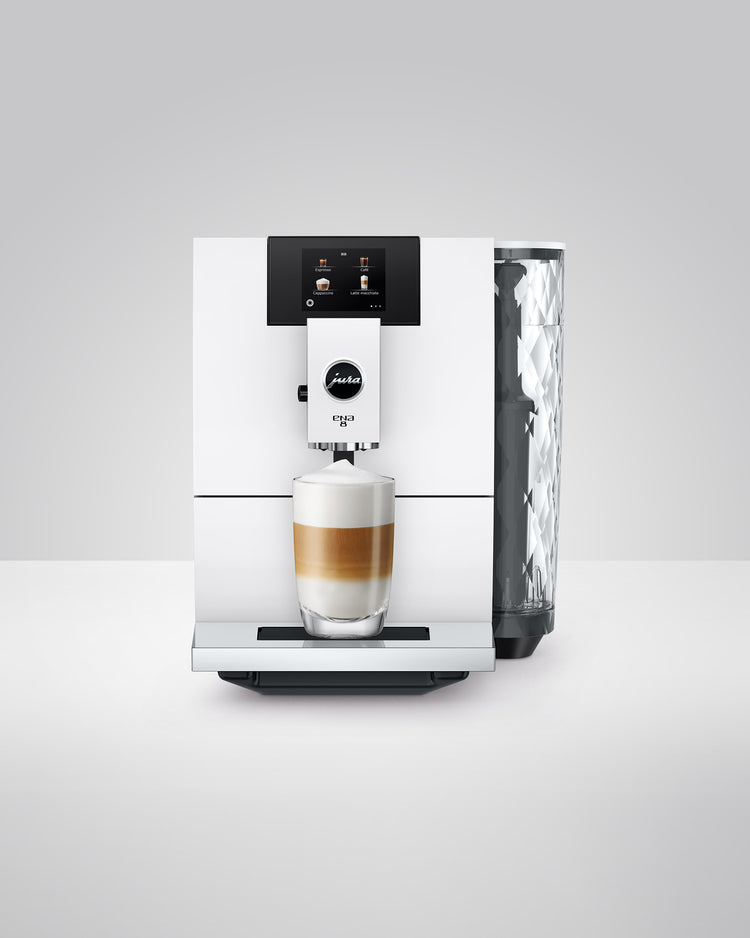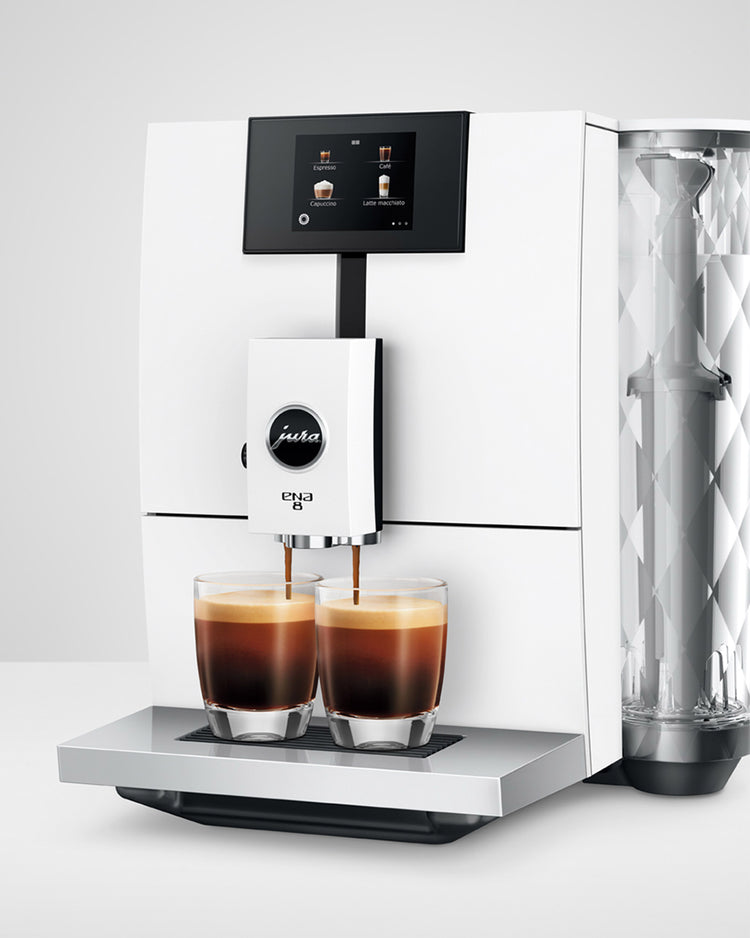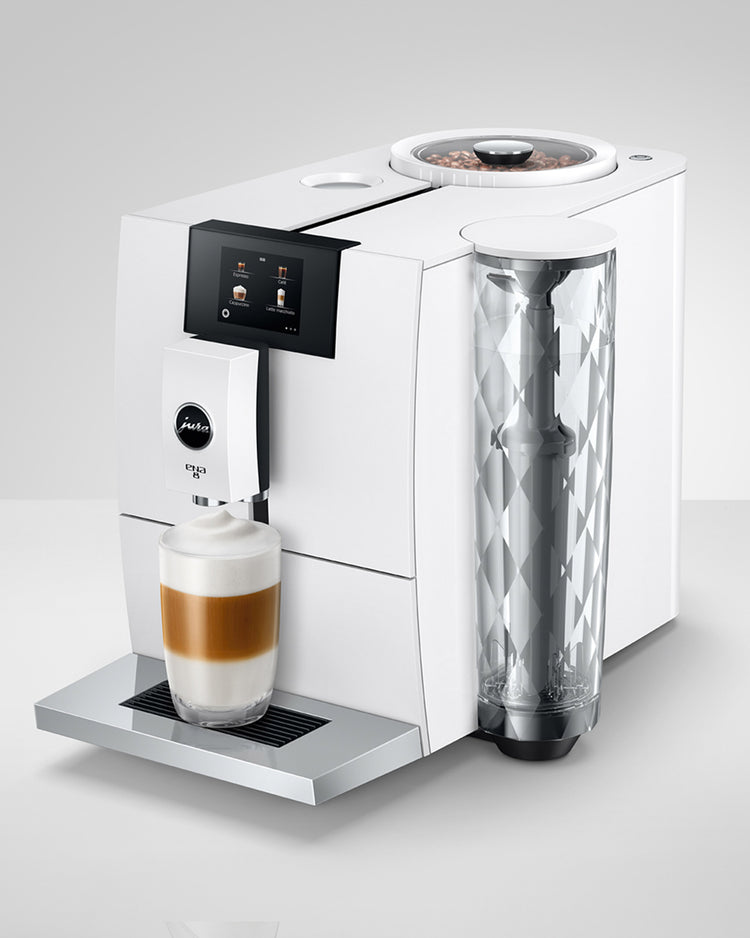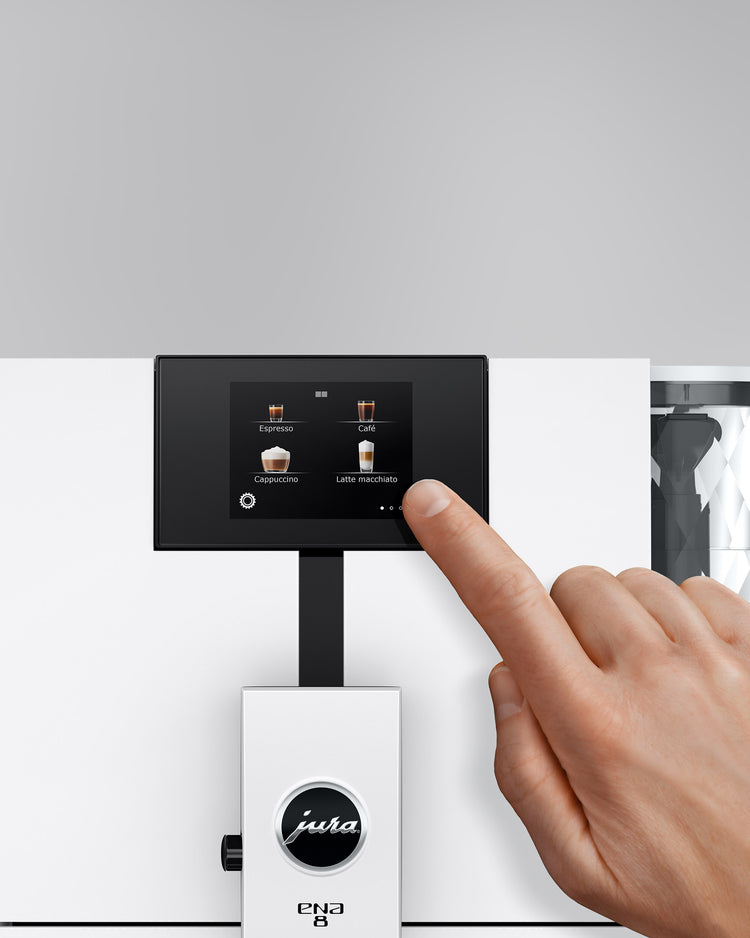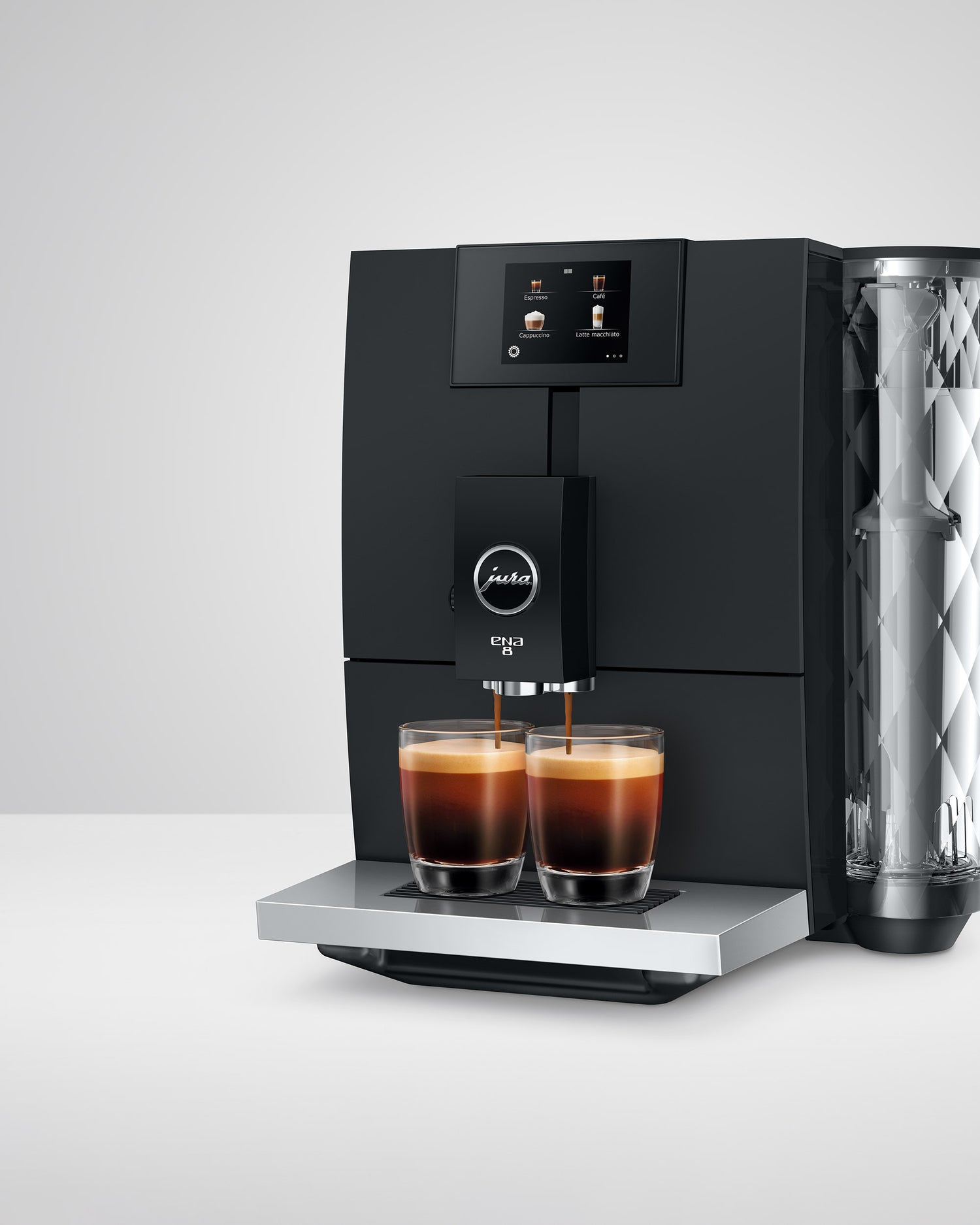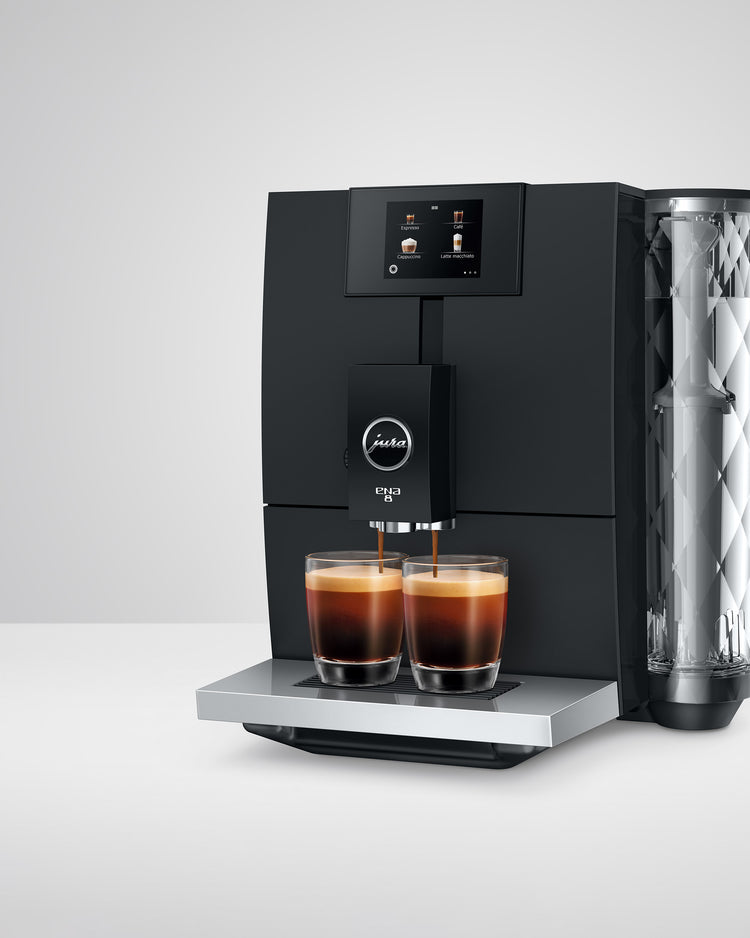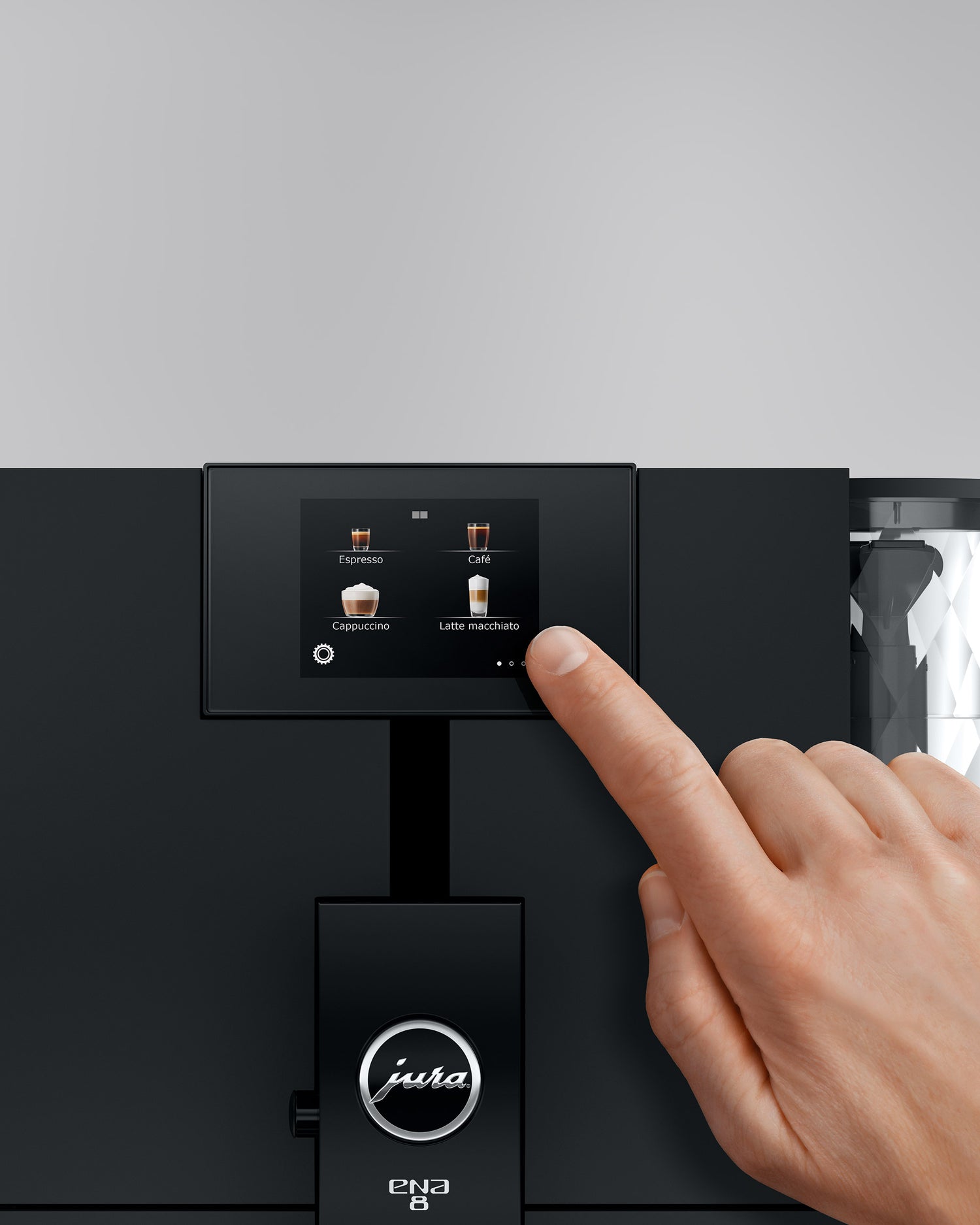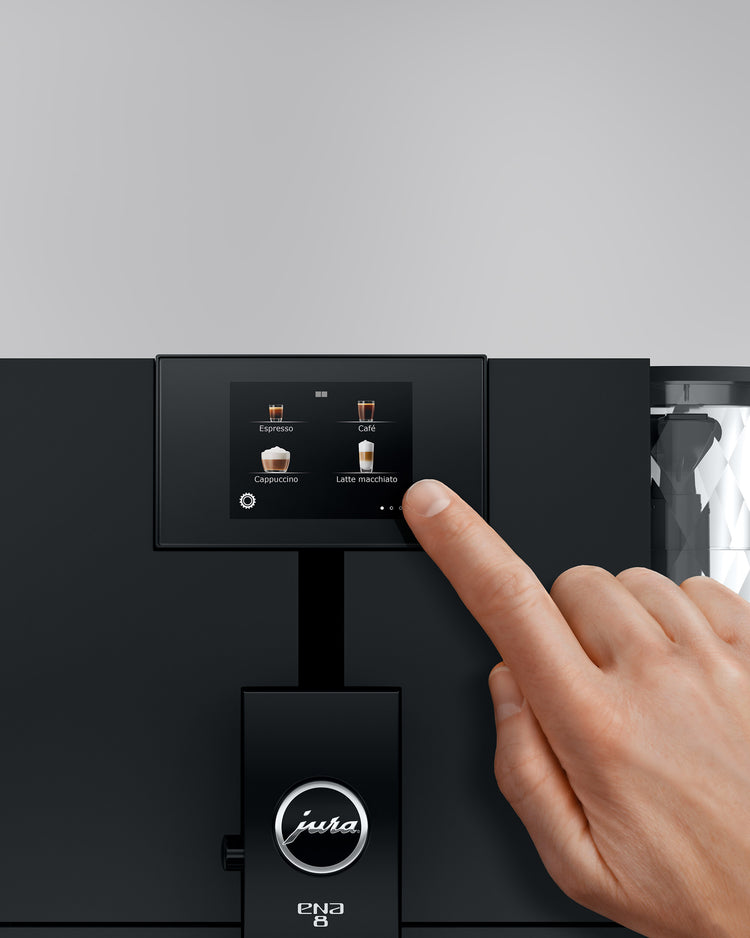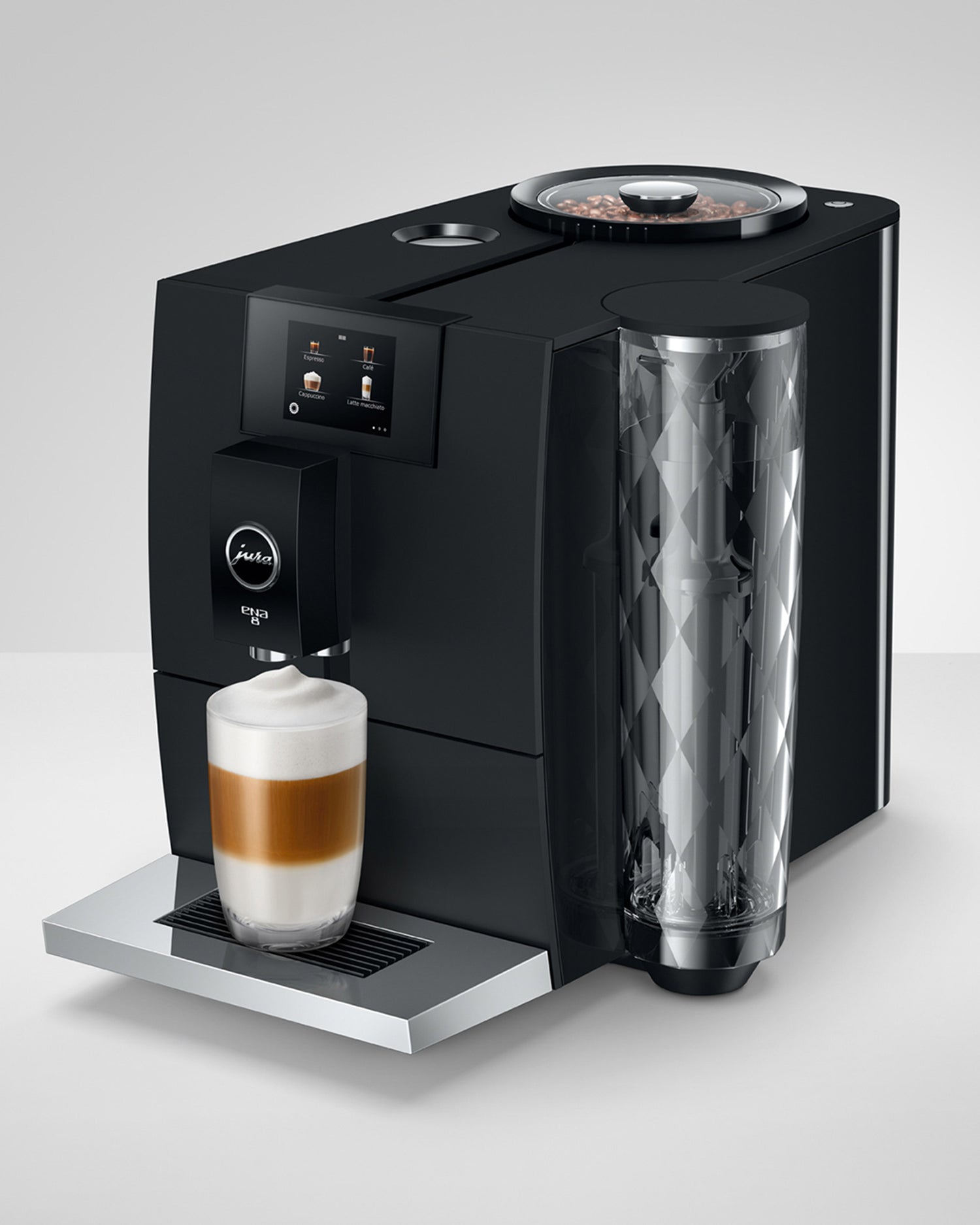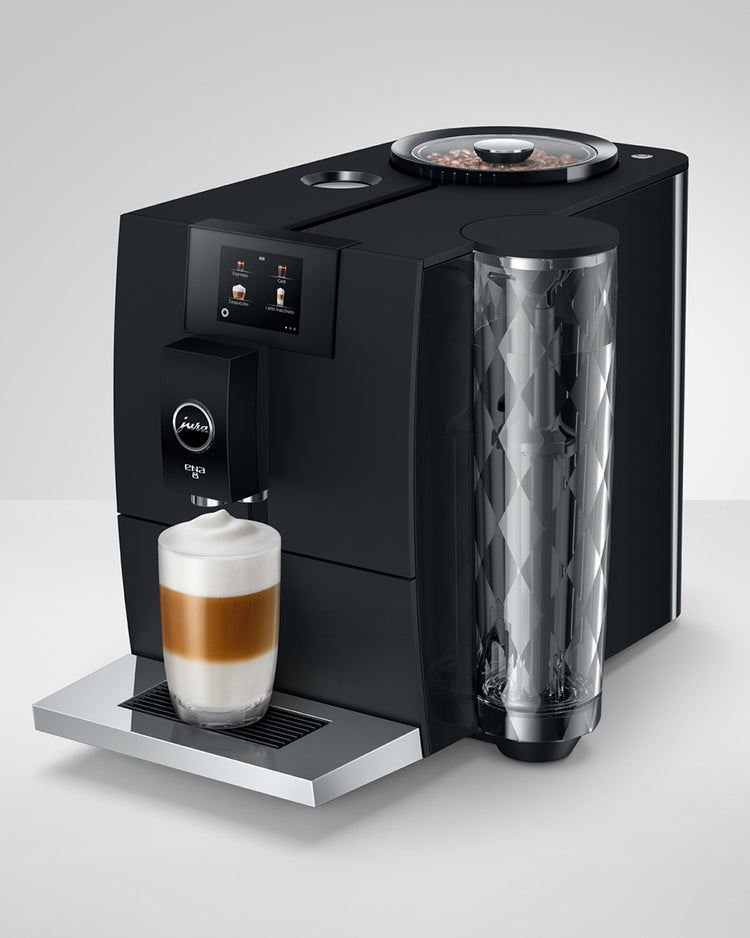 données techniques
Design et matériaux

Technologies standard de commande et de programmation

Spécialités de café

Standards

Standards énergétiques

In figures

HYGIENE STANDARDS

Avantages Spécifiques