JURA Glass milk container
Regular price

Sale price

59.95 $

Unit price

per
The glass milk container makes an indispensable addition for all coffee lovers who like to spoil their family and guests from time to time with a trendy flat white, latte macchiato or cappuccino.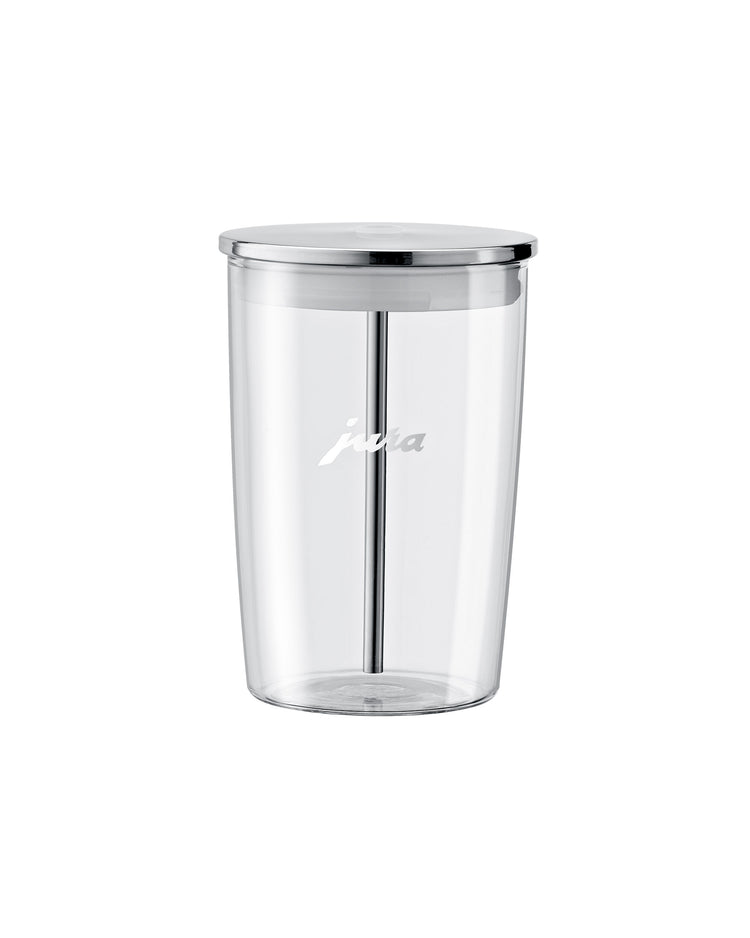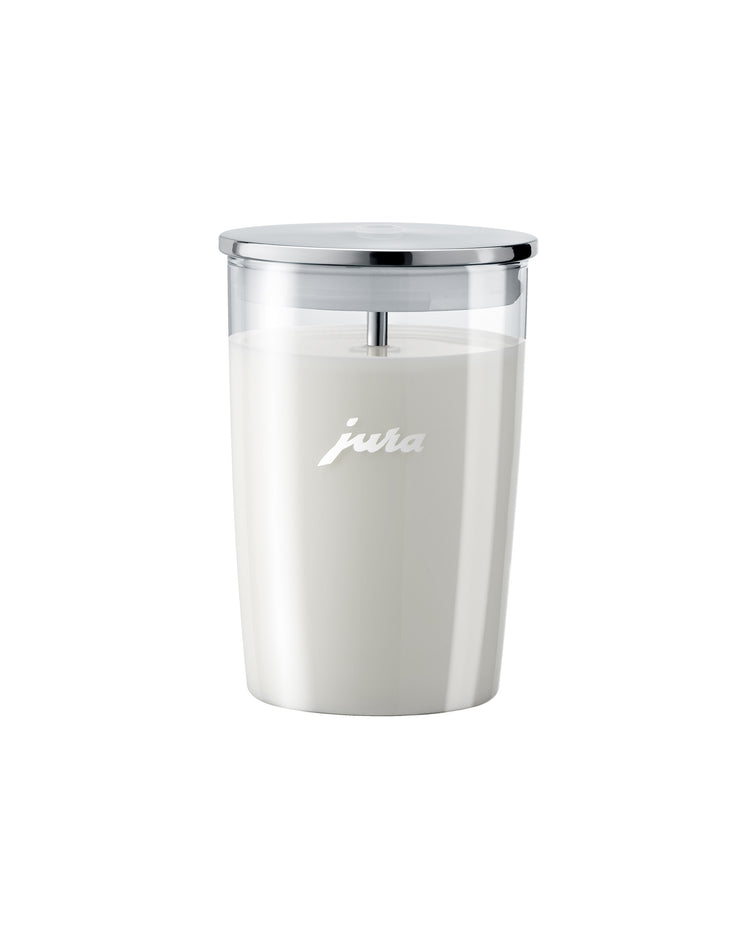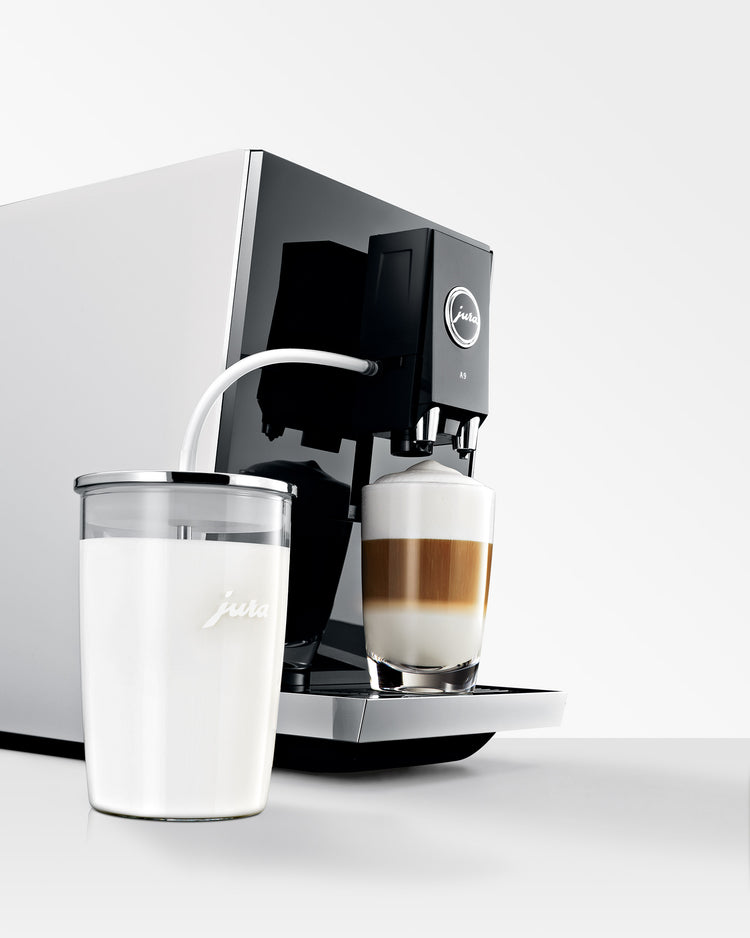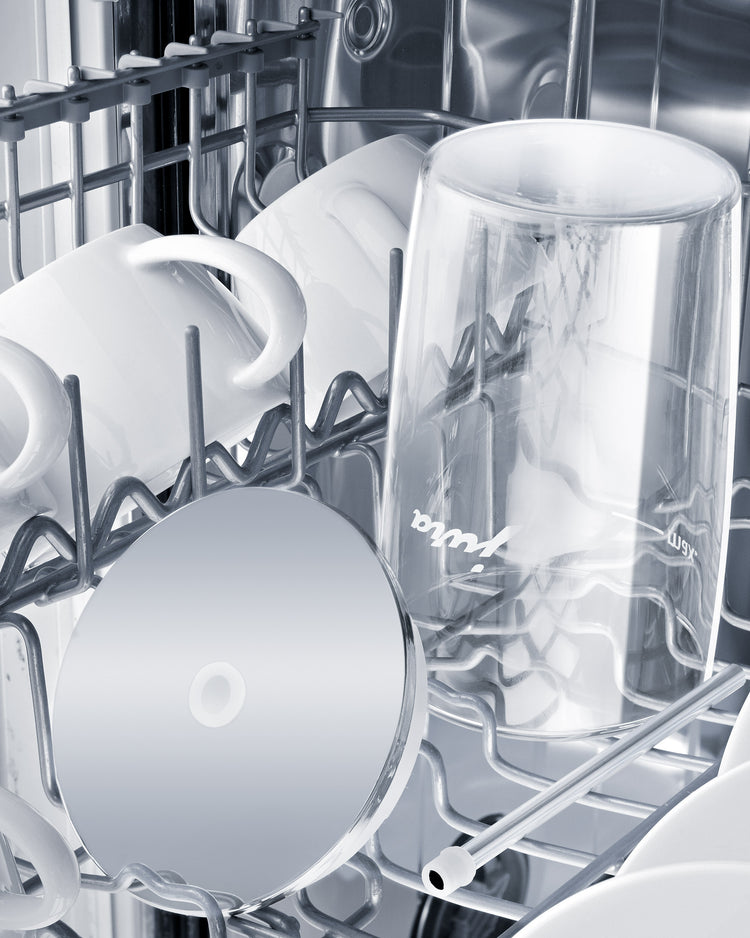 Pratique et esthétique à la fois
Le récipient à lait en verre est un complément idéal et un compagnon indispensable pour tous les amateurs de café qui aiment aussi déguster des spécialités tendance comme le flat white, le latte macchiato ou le cappuccino – seuls, en famille ou avec des invités.
Parfaitement en accord avec le design JURA, il se range facilement au réfrigérateur et peut être relié à la machine automatique à café en cas de besoin.  La lance de lait est raccordée à la hauteur idéale pour que le lait soit aspiré sans difficultés et transformé en mousse. Ce récipient d'une capacité de 0,5 litre est résistant au lave-vaisselle.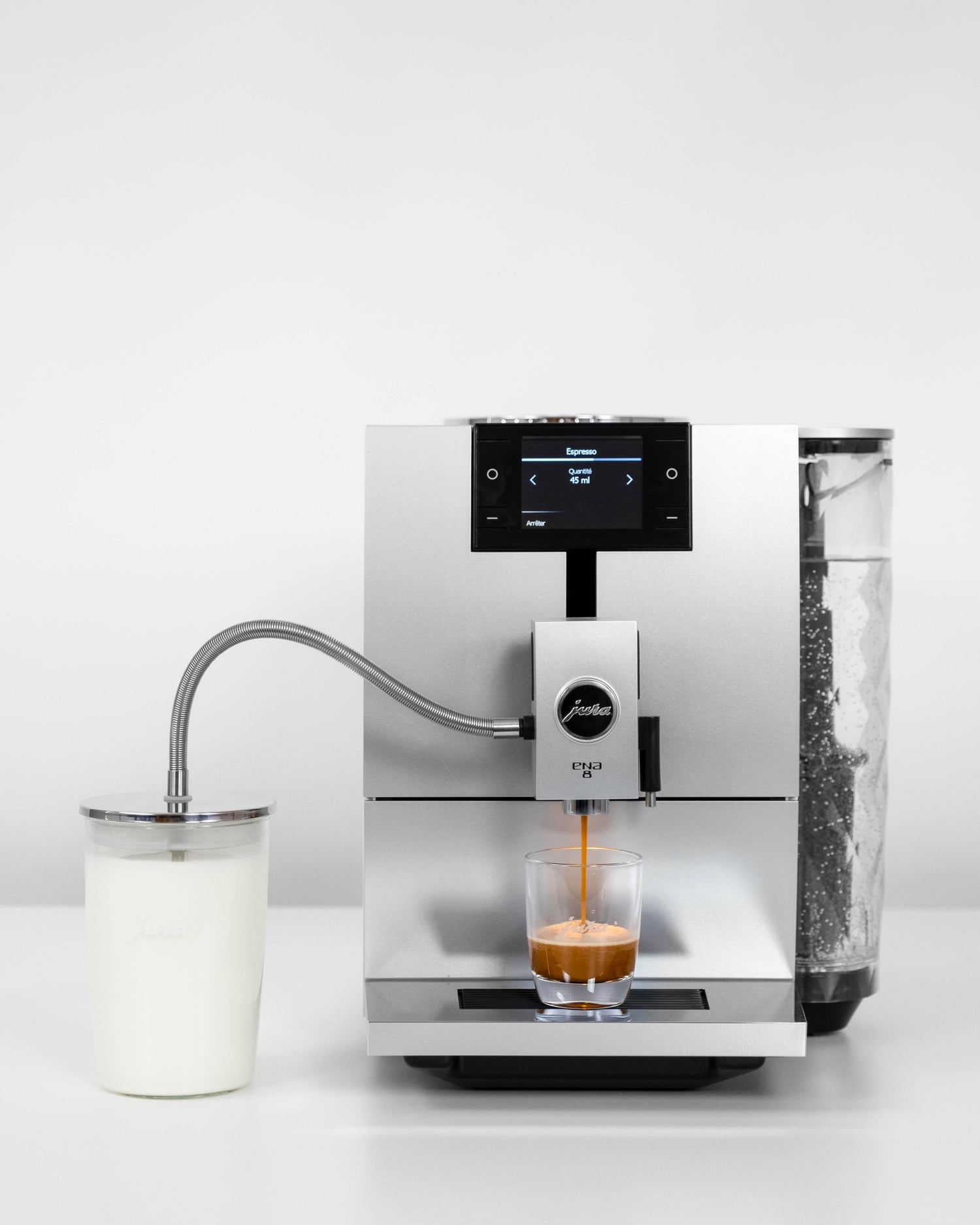 Accédez facilement et rapidement au plaisir d'un café parfait
The milk pipe is connected to the cover and preparation can be started. The simple plug connections ensure that the route the milk follows is totally clean. The outer area of the milk pipe, which is often dirty, never comes into direct contact with the milk.
Des matériaux de qualité assurant une hygiène irréprochable
The high-quality glass container and the stainless steel milk lance are ideal for storing milk as they are taste-neutral.
Un rangement pratique
The glass milk container is very manageable and can be easily stored in the refrigerator door.
Un nettoyage facile
Since they have a smooth surface and are suitable for dishwashers, glass and stainless steel are nice and easy to clean.