Filter cartridge CLARIS Pro Smart maxi JURA
Regular price

Sale price

149.95 $

Unit price

per
CLARIS Pro Smart maxi prevents limescale, prevents chlorine and prevents heavy metals. It features the professional up-flow principle and always filters exactly the amount of water required for each preparation.
Thanks to I.W.S.® (Intelligent Water System) and RFID (radio frequency identification) technology, the coffee machine communicates with the filter and alerts the user when the filter capacity has been used up.

Compatibility : X8, GIGA X8 G2
Obtain a 10% discount, when you purchase 4 or more filters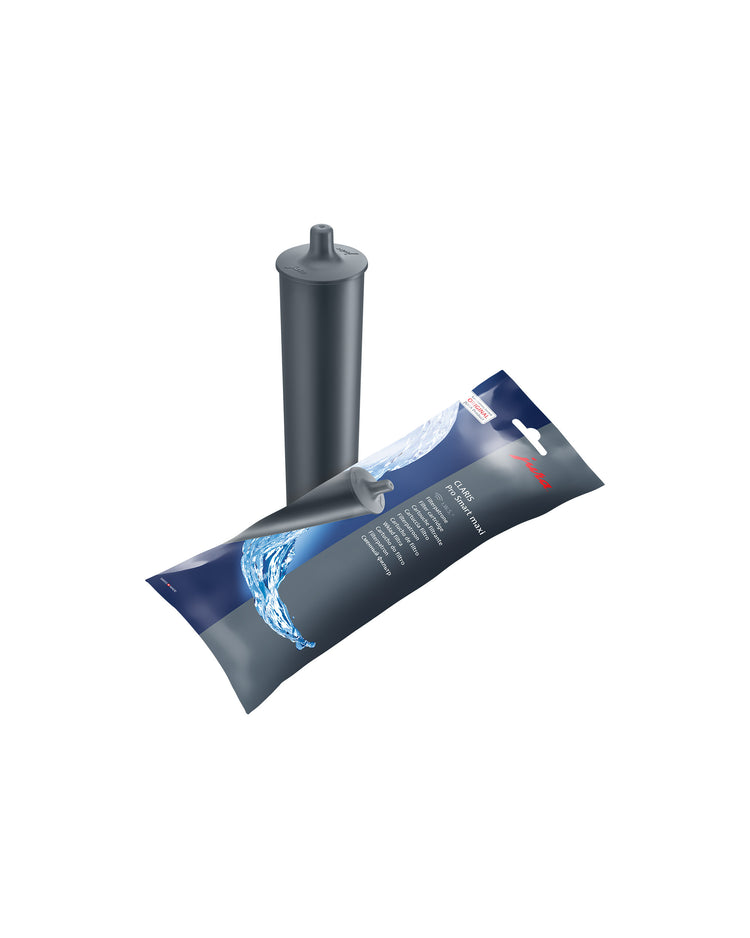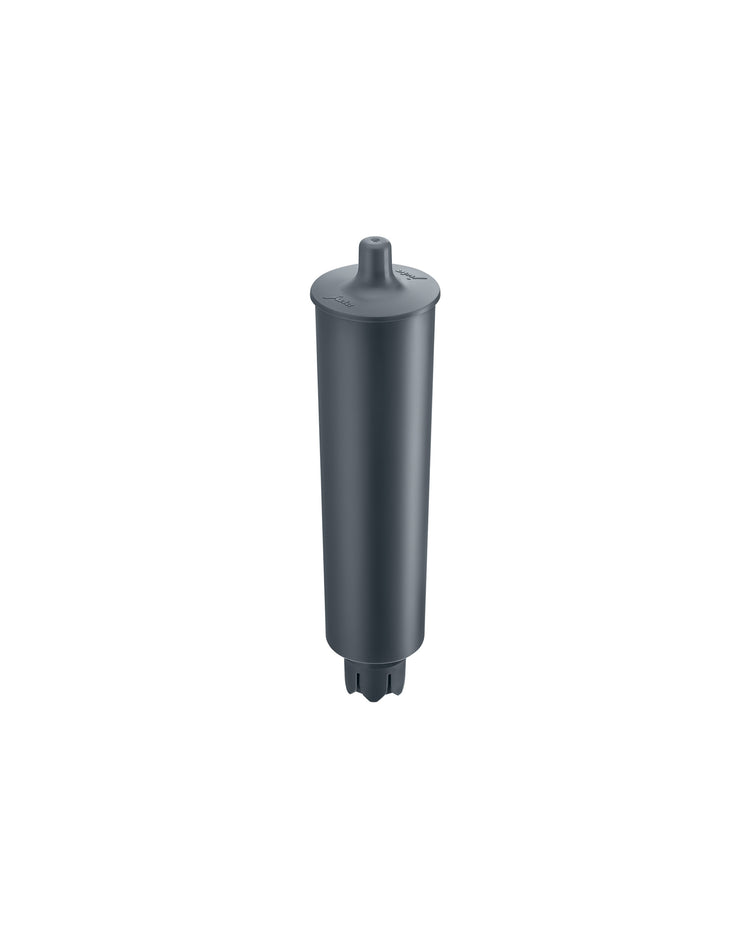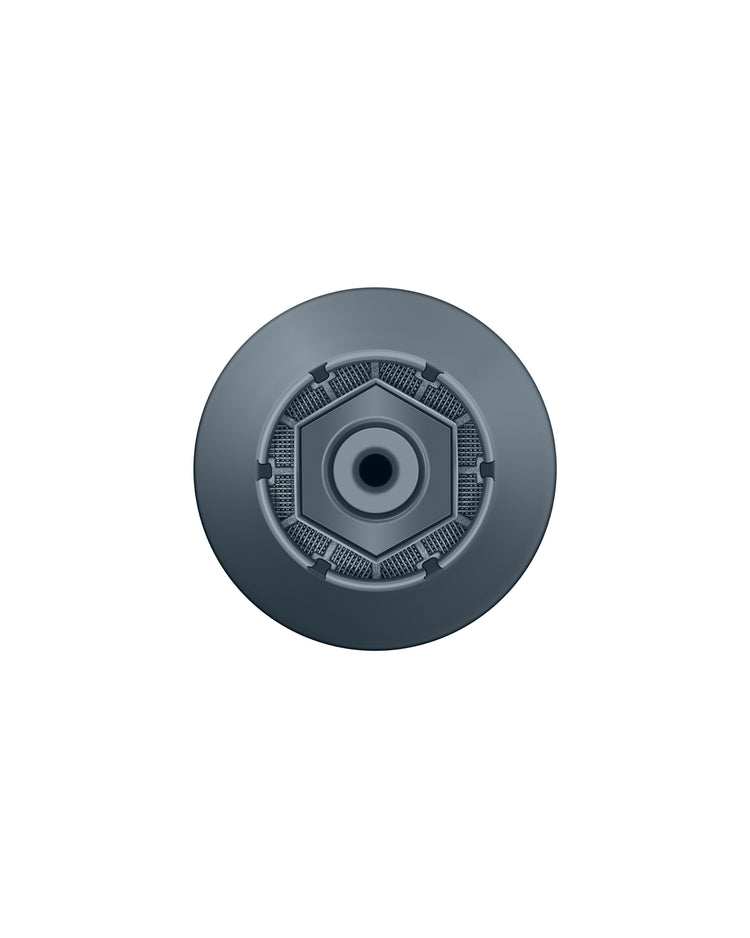 Le filtre à eau intelligent
Le café est composé à 98 % d'eau. Celle-ci doit donc être d'une qualité irréprochable pour obtenir un résultat parfait. CLARIS Pro Smart maxi retient le calcaire, retient le chlore et retient les métaux lourds. Elle fonctionne selon le principe professionnel du courant ascendant et filtre précisément la quantité d'eau nécessaire à la préparation.
Grâce au système d'eau intelligent (I.W.S.®) et à la technologie RFID (Radio Frequency Identification), la machine à café communique avec le filtre et indique quand il est épuisé.
Avantages CLARIS Pro Smart maxi
Bien utilisée, CLARIS rend le détartrage totalement superflu. Elle améliore ainsi votre confort et vous permet de gagner un temps précieux. En préservant la propreté des conduites et en évitant les dépôts de calcaire sur la pompe et les éléments chauffants, il est prouvé que CLARIS prolonge la durée de vie de votre machine à café et
contribue au maintien de sa valeur.
De par leur composition et leur débit, seules les cartouches filtrantes CLARIS d'origine sont parfaitement compatibles avec les machines automatiques à café JURA. Lors de votre achat, vérifiez impérativement la présence du label de qualité JURA. Vous ne le
regretterez pas.
* CLARIS Pro Smart maxi a été développée pour les machines automatiques suivantes dotées du système d'eau intelligent (Intelligent Water System, I.W.S.®) : X8, Giga X8 G2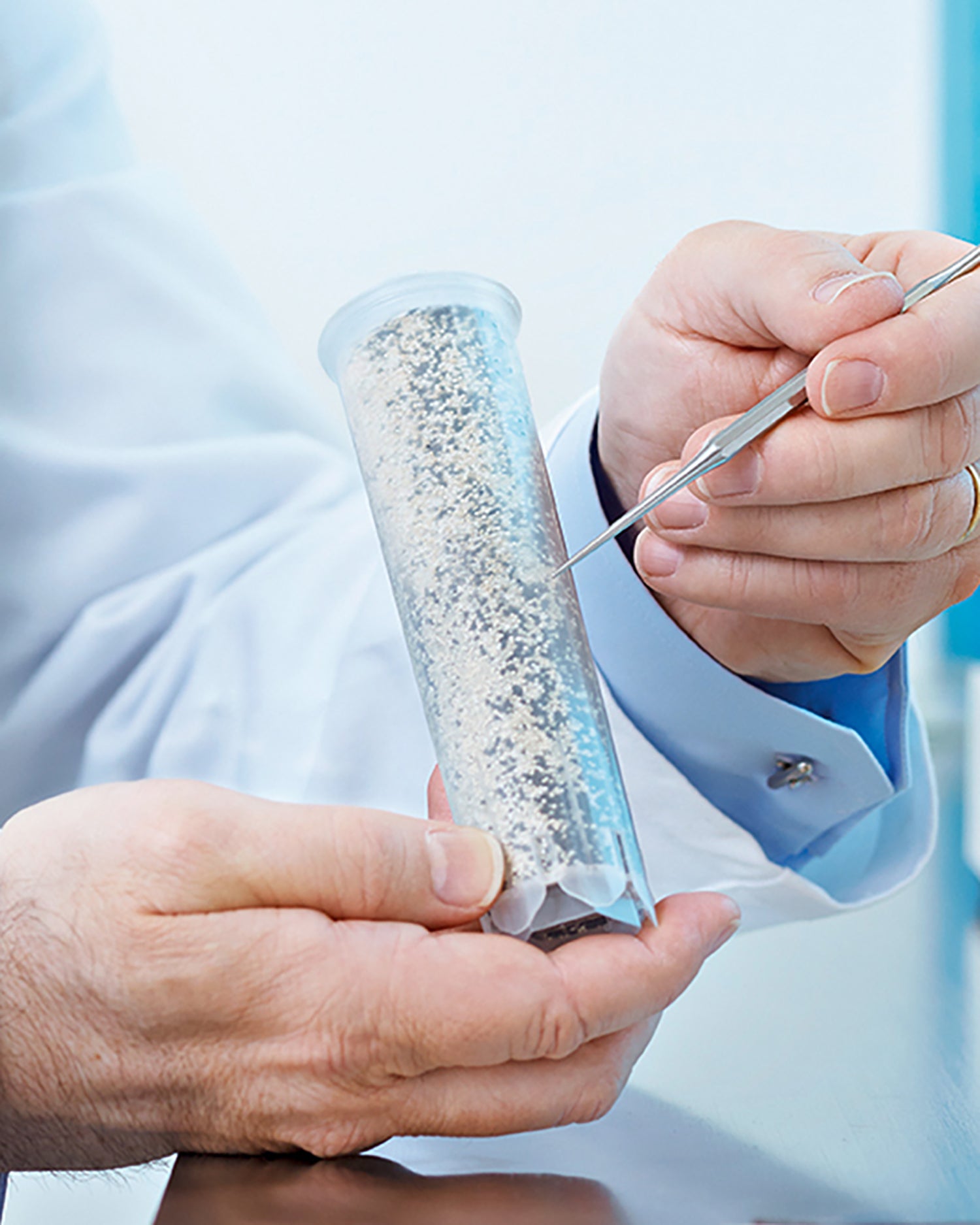 Filter capacity
CLARIS provides the ideal water quality for the perfect speciality coffees. The capacity of the filter cartridge depends on the water hardness.

• at 1-10° dH: up to 750 l
• at 11-12° dH: up to 600 l
• at 13-15° dH: up to 450 l
• at 16-20° dH: up to 300 l
• at 21-25° dH: up to 240 l
• at 26-30° dH: up to 200 l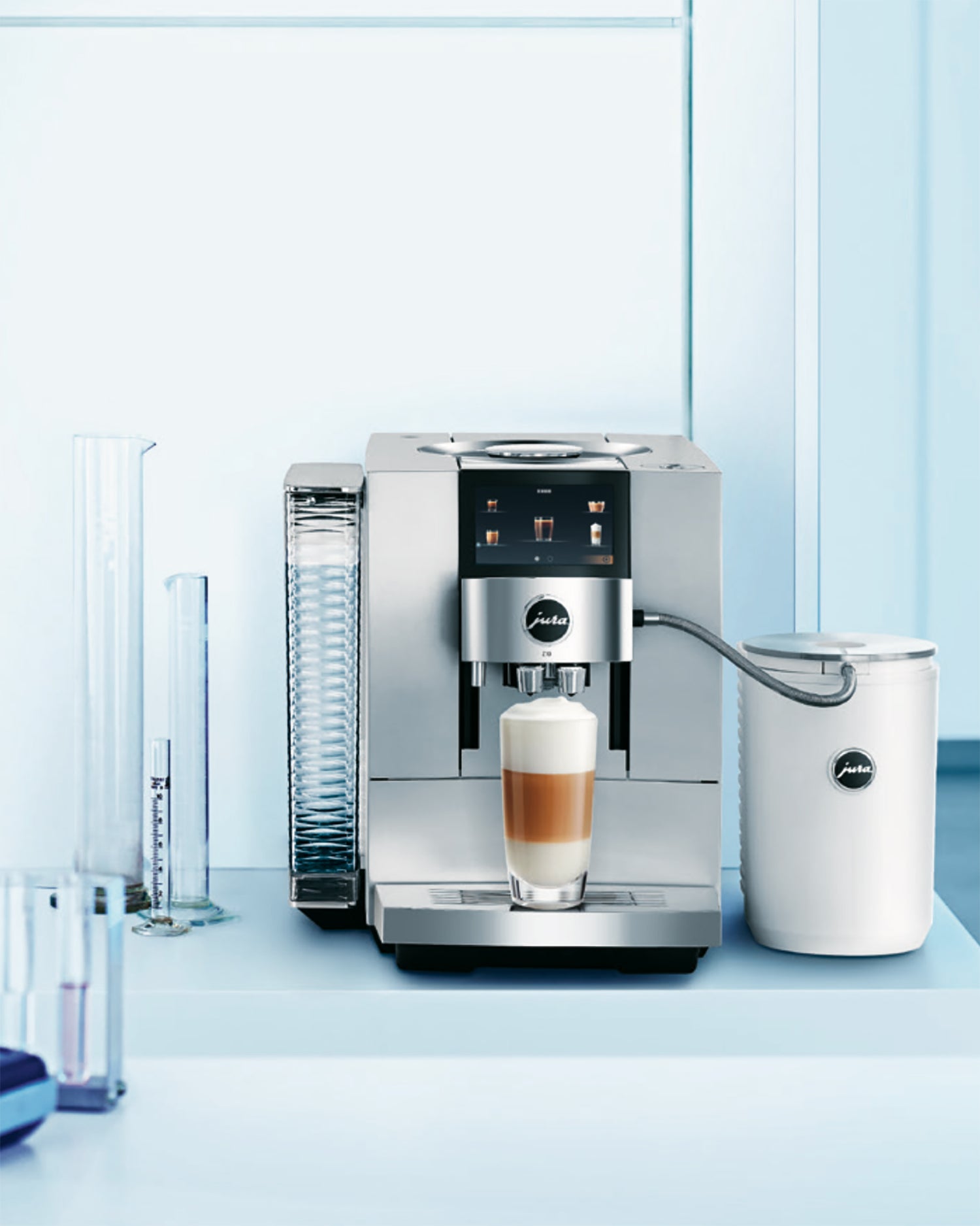 Une hygiène certifiée TÜV pour un café toujours Parfait
L'organisme de contrôle international indépendant TÜV Rheinland a décerné à JURA le certificat attestant que ses machines automatiques sont irréprochables d'un point de vue microbiologique. Ce certificat octroyé selon des critères extrêmement stricts démontre que les produits d'entretien certifiés JURA, précisément adaptés aux programmes à commande électronique, garantissent la propreté et l'hygiène certifiée TÜV de toutes les machines à café JURA.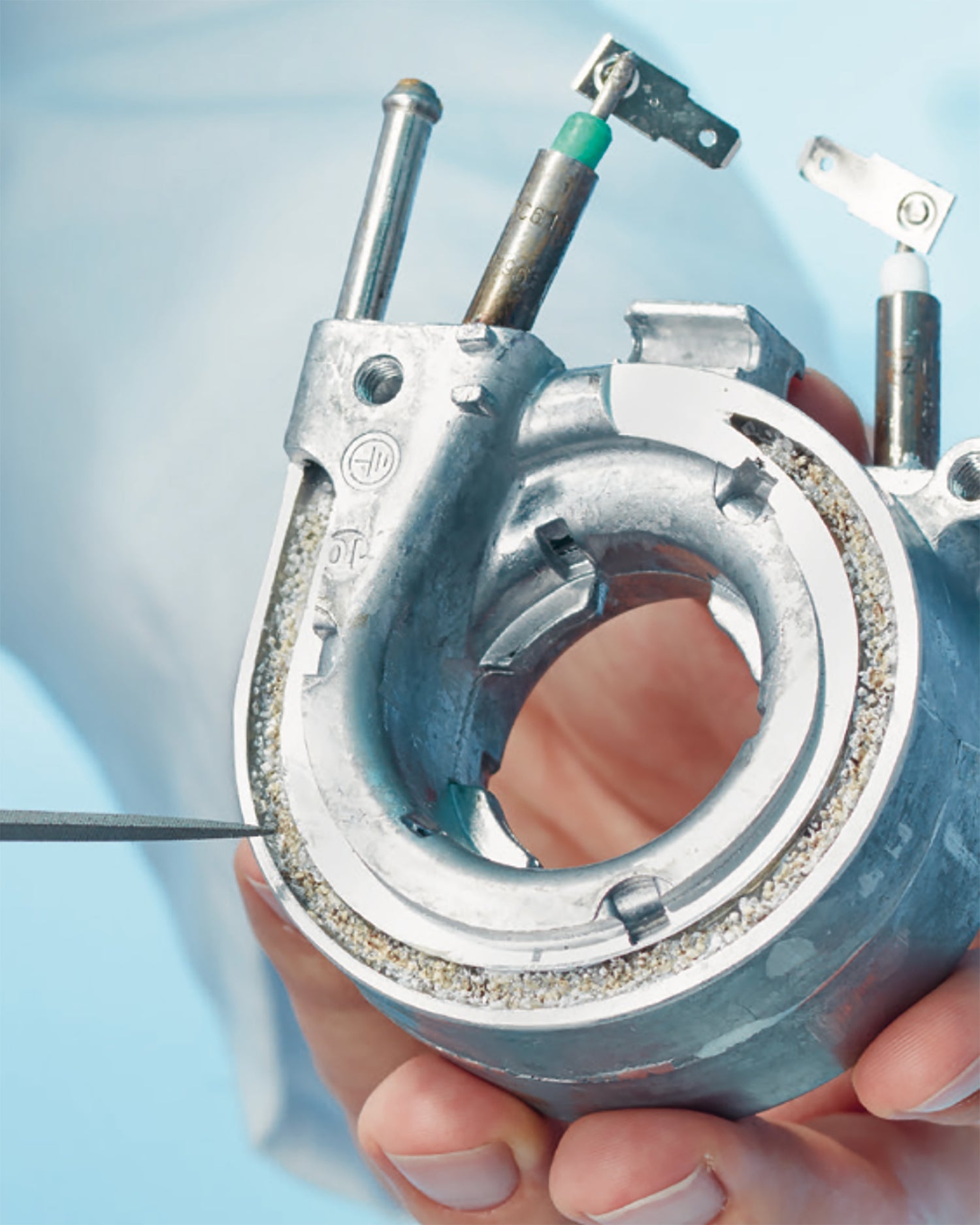 Limescale causes faults and impairs flavour
When water is heated, limescale is deposited. Pipes narrowed by limescale not only slow down the heating process and therefore consume more energy, but may even cause the machine to break down completely. Limescale also has a negative effect on the coffee itself. Although a small amount of calcium carbonate is important to the flavour of coffee, too much gives the water an unpleasant aftertaste and prevents the coffee aromas from developing as they should, partly due to fluctuating water temperatures.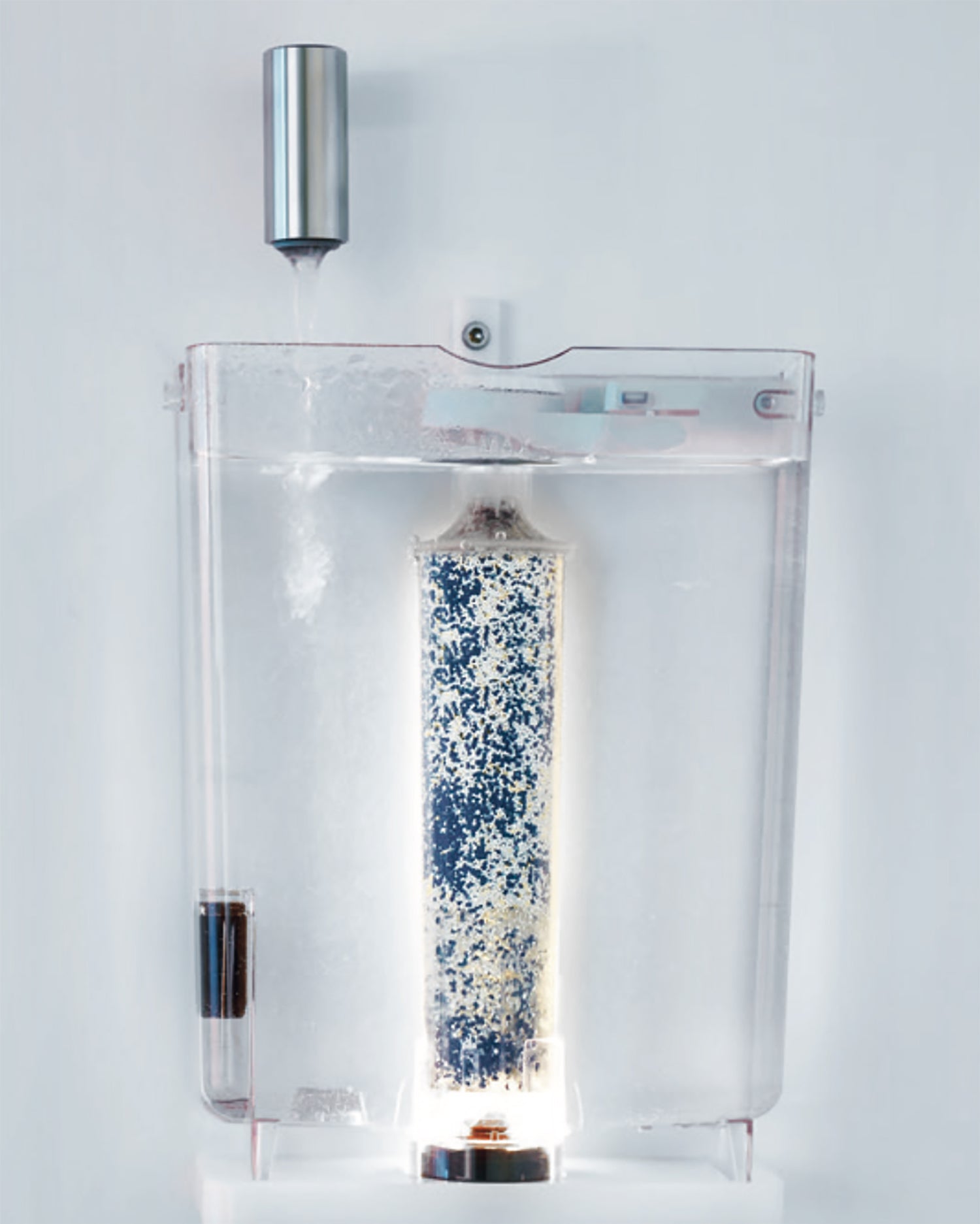 CLARIS rend le détartrage superflu
La qualité de l'eau est un facteur de goût décisif, le café en étant composé à 98 %. Outre du calcium, des sels minéraux et des fluorures, l'eau du robinet présente souvent aussi des traces de plomb, de cuivre, d'aluminium et de chlore. Directement placée dans le réservoir d'eau, la cartouche filtrante CLARIS filtre l'eau juste avant chaque préparation. Les substances nocives sont totalement absorbées, tandis que les fluorures importants sont conservés et jouent un rôle décisif
d'exhausteurs de goût lors du déploiement des arômes. Une composition optimale de l'eau fait de chaque spécialité de café une expérience gustative généreuse. CLARIS rend par ailleurs le détartrage totalement
superflu.