LELIT MaraX PL62X V1 espresso machine refurbished
Regular price

2,395.00 $

Sale price

1,676.50 $

Unit price

per
MaraX is an E61-type group having automatic brew temperature control that allows all users to easily pull the perfect espresso shot.
This LELIT refurbished product has a six (6) months warranty.
It has been refurbished by our professional technicians.
This item is neither exchangeable nor refundable.
Pictures are not contractual. The machine and its packaging may present minor aesthetic defects.
Good condition: some signs of wear visible anywhere on the unit
COMPLEMENTARY PRODUCTS
Regular price

Sale price

39.95 $

Unit price

per

In recent years, in Quebec and around the world, we have witnessed an unprecedented craze for coffee.

People of all generations are passionate about its cultivation, its quality and the different ways of preparation. Here is a unique book that offers both coffee-based recipes and others that beautifully accompany this beverage that is part of the daily lives of millions of people: CAFÉ - LE CONNAÎTRE, LE CUISINER, L' APRRÉCIER by Kareen Grondin and Didier Reolon.

Winner of the GOLD award in the "Livres de cuisine sujet unique" category for the Taste Canada Awards 2023.

See more

See less

Regular price

Sale price

95.00 $

Unit price

per

LELIT stainless steel 75 cl Milk Jug with a latte art pen.

Regular price

Sale price

99.00 $

Unit price

per

Pre-tamp stainless steel coffee leveler suitable for filters and filter holders ø57 mm or ø58 mm.

Adjustable height and black aluminium handle.

Regular price

Sale price

65.00 $

Unit price

per

This tamper have been designed in order to fit perfectly with 58 mm Lelit filterholders.

Features :

- Polished wood handle with ergonomic shape which fits perfectly in the hand palm

- Guiding rings along the base help to adjust the angle of the tamper so that it stays perfectly horizontal

- Little lip which helps air flow around the tamper, and reduces suction while removing the tamper

- Perfectly flat base in stainless steel

- Logo laser etched on the tamper base

See more

See less

Regular price

Sale price

745.00 $

Unit price

per

William PL71 is an on demand coffee grinder that brings together excellent performance and a design with a strong personality.

It combines quality and ease of use thanks to the micro-regulation and to the electronic dose adjustment.

See more

See less
See more products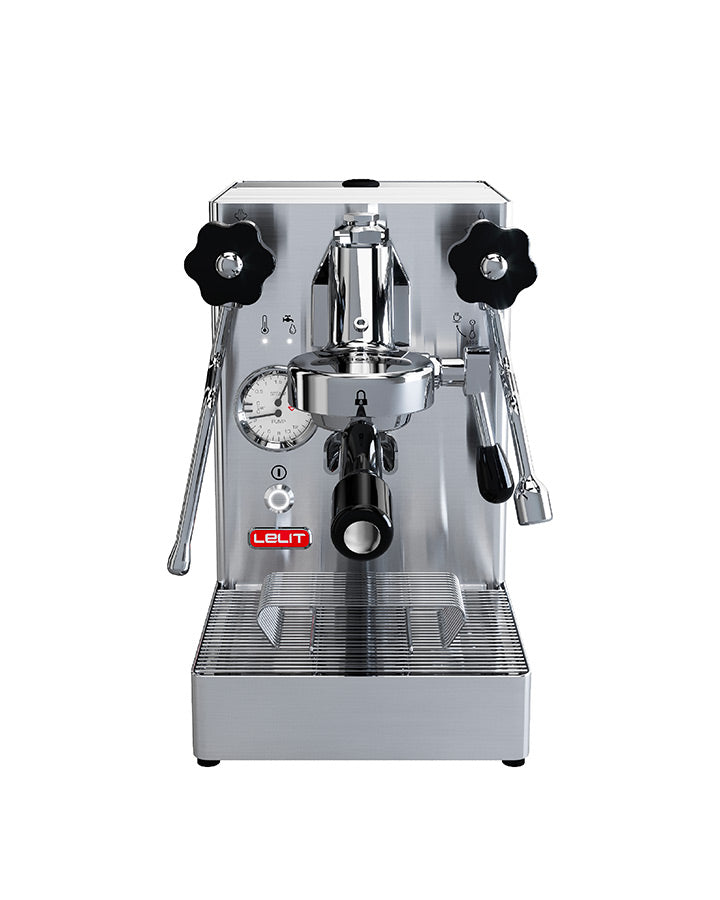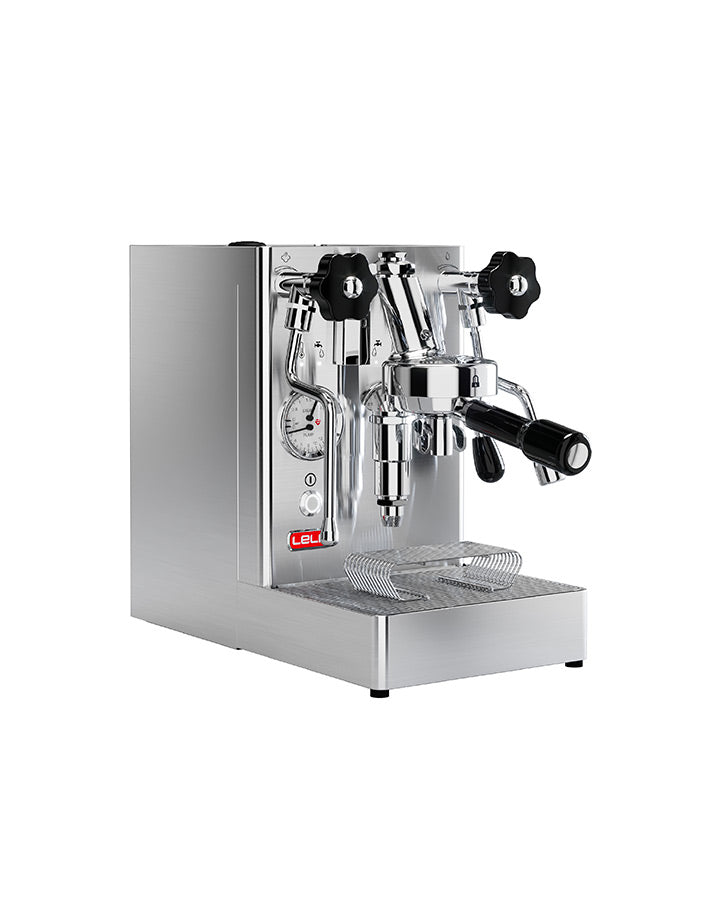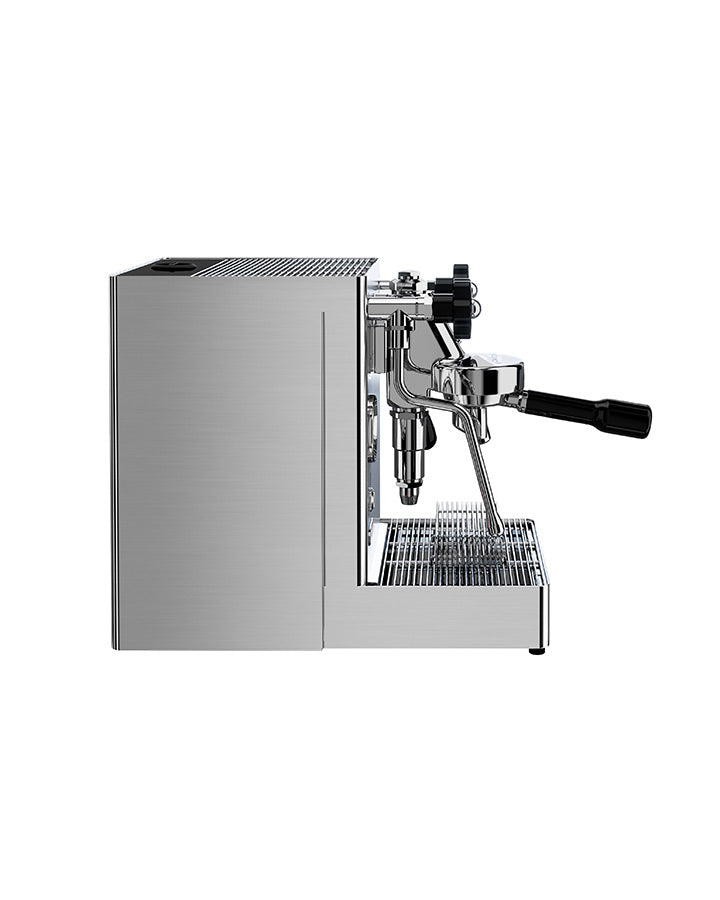 PRO LINE
The E61 group head made the history of espresso by making it possible to brew the best espresso at home as in coffee shops.
With those machines, the most compacts of their class, you get a technology refined over time, adjustable settings and prestigious, heavy-duty materials.
Elegance and quality for the barista in you!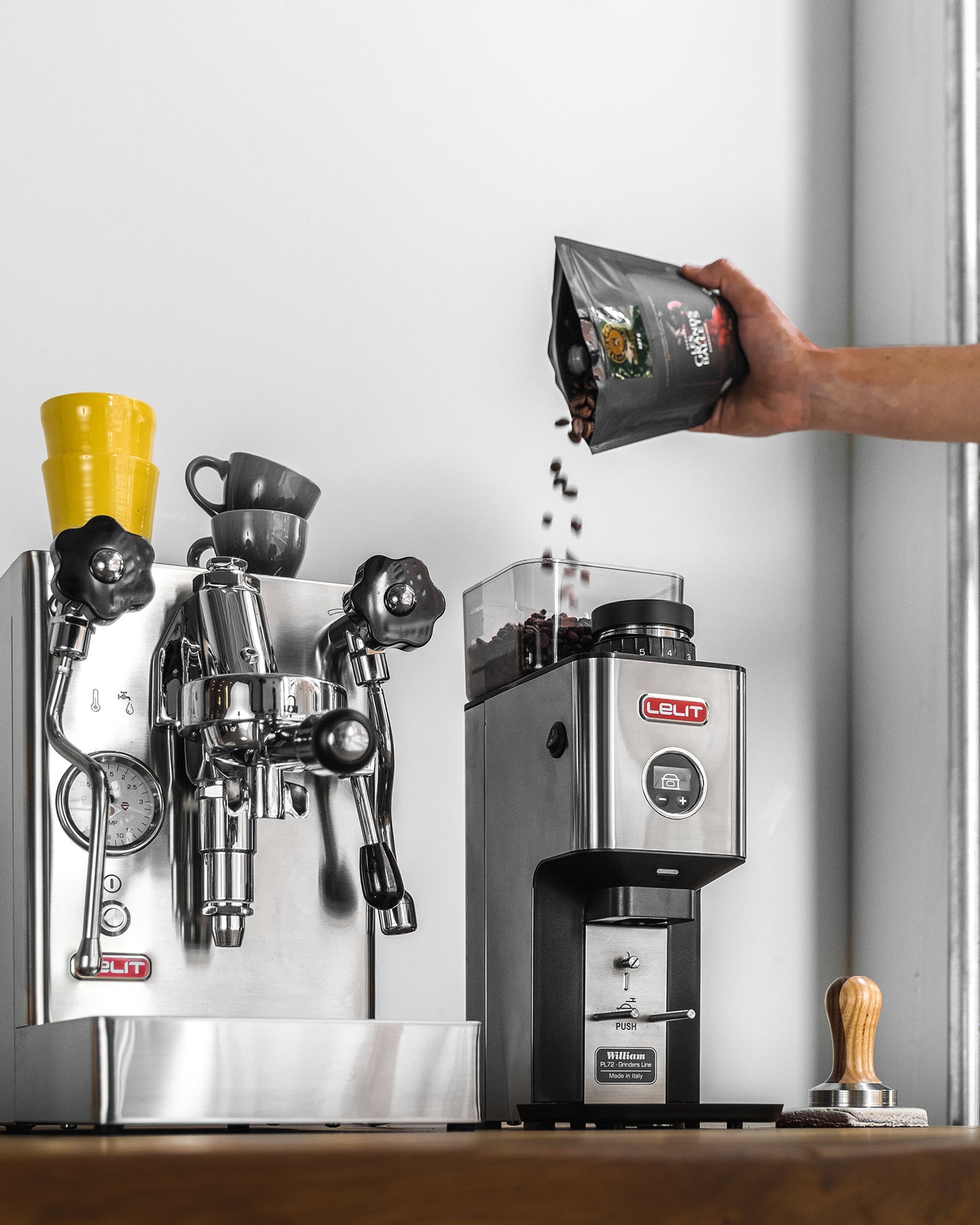 avantages
The E61 for everyone
INNOVATIVE
Being easily accessible to everyone, MaraX provides the perfect match of simplicity and professionalism. Anyone can turn into a real home-barista by always shooting a perfect espresso.
USER-FRIENDLY
MaraX has been designed to allow anyone to make an espresso as good as it tastes at a café by using an E61 group.
SILENT
MaraX is extremely silent thanks to a patent pending system and provides a water flow projected to extract the best out of different coffee types and roasts, during each extraction phase.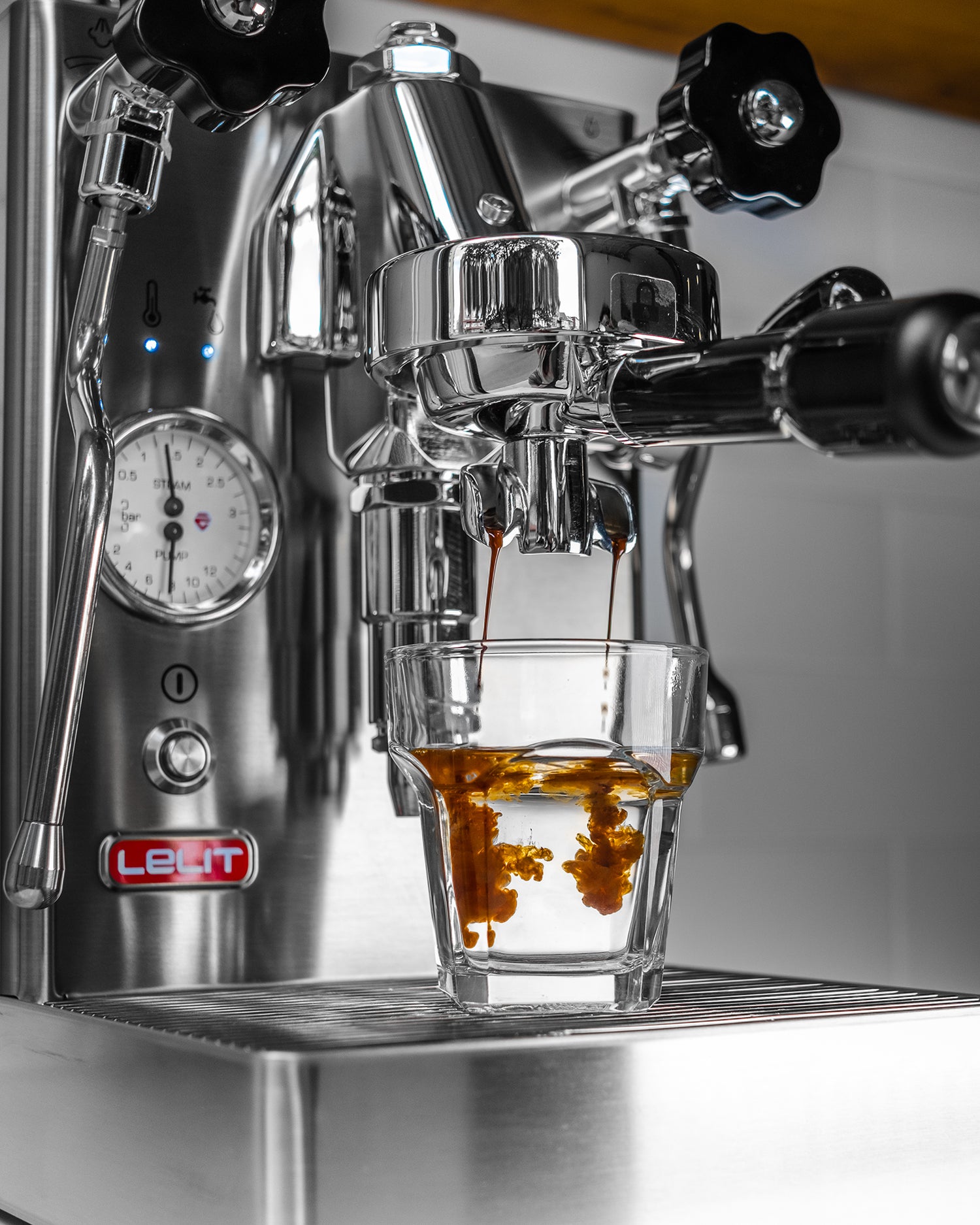 Machine customization
En utilisant la MaraX vous n'avez pas à vous soucier de la température d'extraction : grâce aux interrupteurs de configuration les utilisateurs pourrons choisir la température d'extraction préférée entre normale, chaude ou très chaude, pour obtenir la boisson parfaite.
It measures brewing pressure
MaraX's double pressure gauge allows you to control both the pressure of the steam boiler and the pressure during coffee extraction. You will thus be able to observe the brewing curve from the pre-infusion to the end of the extraction.
It has an easily accessible water tank
The new etched reservoir makes filling and cleaning comfortably easy thanks to its completely opened top. It is equipped with devices that memorize the number of loadings to easily monitor the consumption of the water softening filter.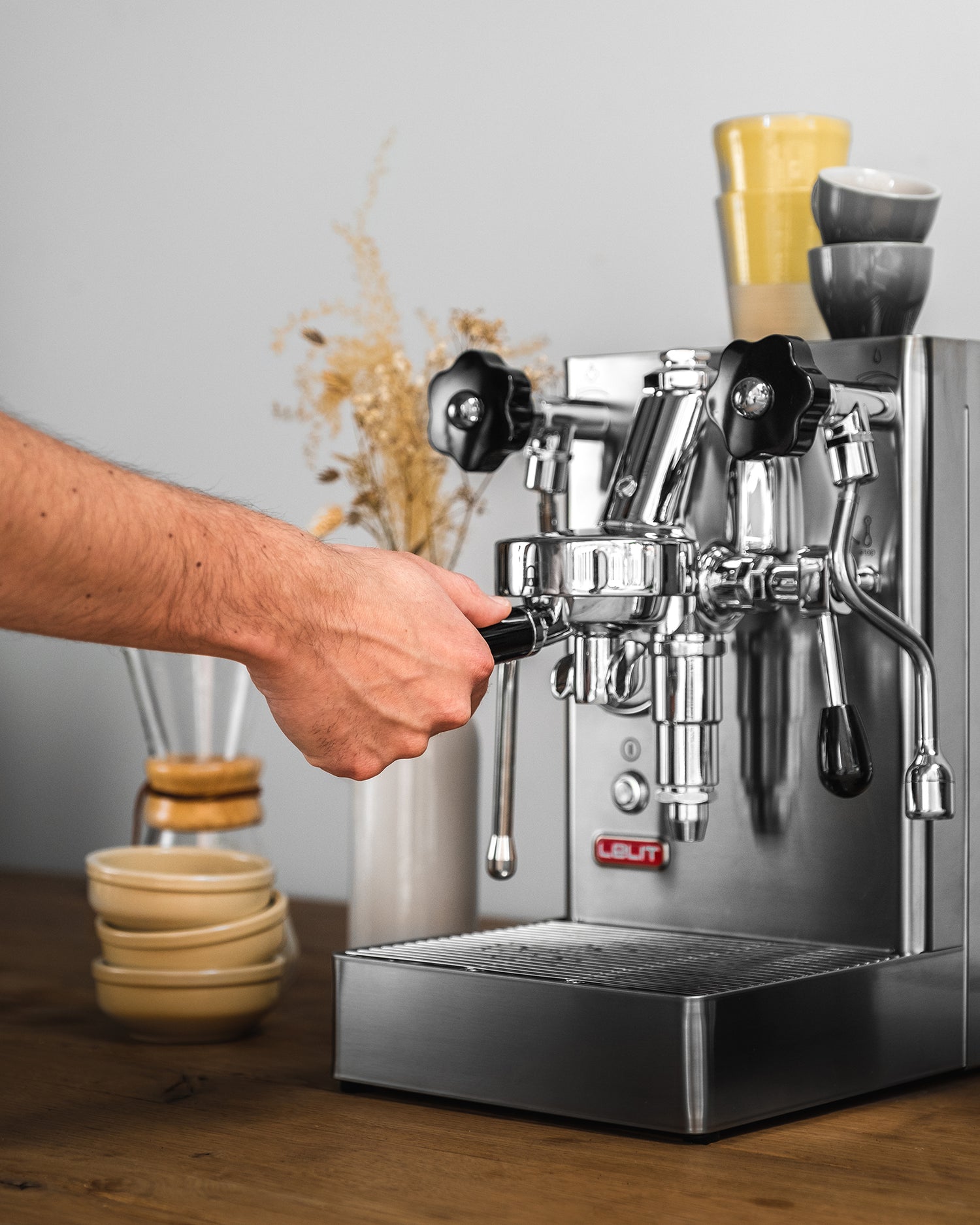 caractéristiques
Each single Lelit espresso machine has been designed and manufactured in Italy sharing the same technology and parts as the professional ones used in cafes. When buying a Lelit machine, you'll acquire a product that has been planned, designed and manufactured for true espresso lovers.
One shot after the other
MaraX has eliminated the long waiting time in between, that was typical of the E61-types groups. This espresso machine is always ready to brew the next shot.
Nouvelle chaudière en inox
The new stainless steel boiler AISI 316L is another detail aimed at improving the final result: an espresso that keeps its taste and aroma intact through each single bean from the start to the very end.
It has an easily accessible water tank
Chaque élément de la machine contribue à créer l'espresso parfait. Le porte-filtre Lelit58 avec les sorties de café coffee slide délivre l'espresso en tasse en respectant la crema. Rien ne se fait par hasard, l'inclinaison, la longueur des sorties de café et les zones ouvertes sont calibrées avec attention afin de toujours donner la meilleure extraction.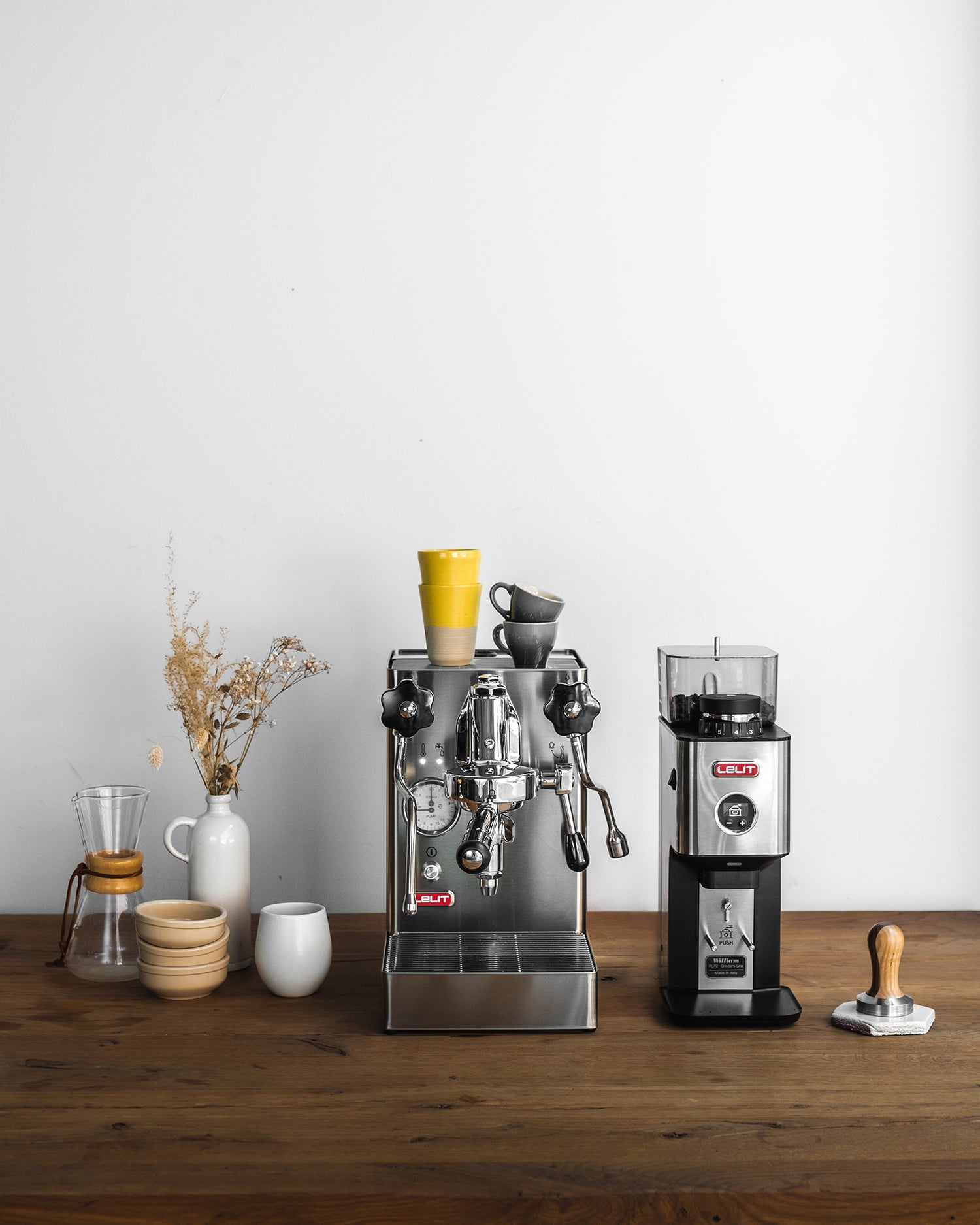 Satin-finish construction
MaraX's design is coupled with an excellent build quality as a result of its brushed stainless steel body, its drain tray and cup warmer complete with a self-cleaning grate.
Buses cool touch (anti-brûlures)
Lelit's new steam ergonomic wands are all Cool Touch to avoid getting burnt. Cleaning has been made simple to prevent scale formation giving the user yet another advantage contributing to the full enjoyment of espresso making.
Power saving
MaraX comes equipped with a sophisticated power saving system that reduces the pressure in the steam boiler when not in use. This means saving a lot of power and eliminating unnecessary waste. The warm-up time once the machine is turned on is a maximum of 24 minutes.
Vidéo de présentation de la machine espresso LELIT MaraX