LELIT Grace PL81T espresso machine
Regular price

1,345.00 $

Sale price

1,076.00 $

Unit price

per
Grace is the family of espresso machines where we concentrated the best of technology and design. Harmonious lines, innate elegance and accurate choice of materials and finishing make this Lelit line a piece of furniture and a superb espresso machine.
COMPLEMENTARY PRODUCTS
Regular price

Sale price

39.95 $

Unit price

per

In recent years, in Quebec and around the world, we have witnessed an unprecedented craze for coffee.

People of all generations are passionate about its cultivation, its quality and the different ways of preparation. Here is a unique book that offers both coffee-based recipes and others that beautifully accompany this beverage that is part of the daily lives of millions of people: CAFÉ - LE CONNAÎTRE, LE CUISINER, L' APRRÉCIER by Kareen Grondin and Didier Reolon.

Winner of the GOLD award in the "Livres de cuisine sujet unique" category for the Taste Canada Awards 2023.

See more

See less

Regular price

Sale price

95.00 $

Unit price

per

LELIT stainless steel 75 cl Milk Jug with a latte art pen.

Regular price

Sale price

130.00 $

Unit price

per

LELIT cylindrical knock box Ø 10.50 cm with microfiber cloth and brush for a perfect cleaning after each use.

Regular price

Sale price

99.00 $

Unit price

per

Pre-tamp stainless steel coffee leveler suitable for filters and filter holders ø57 mm or ø58 mm.

Adjustable height and black aluminium handle.

Regular price

Sale price

65.00 $

Unit price

per

This tamper have been designed in order to fit perfectly with 58 mm Lelit filterholders.

Features :

- Polished wood handle with ergonomic shape which fits perfectly in the hand palm

- Guiding rings along the base help to adjust the angle of the tamper so that it stays perfectly horizontal

- Little lip which helps air flow around the tamper, and reduces suction while removing the tamper

- Perfectly flat base in stainless steel

- Logo laser etched on the tamper base

See more

See less
See more products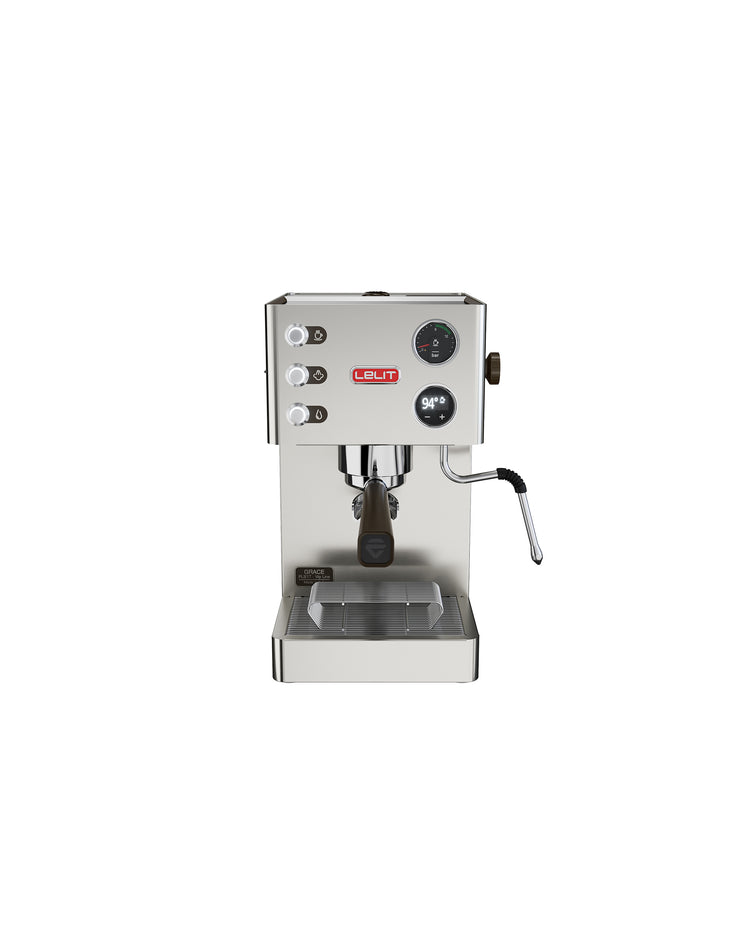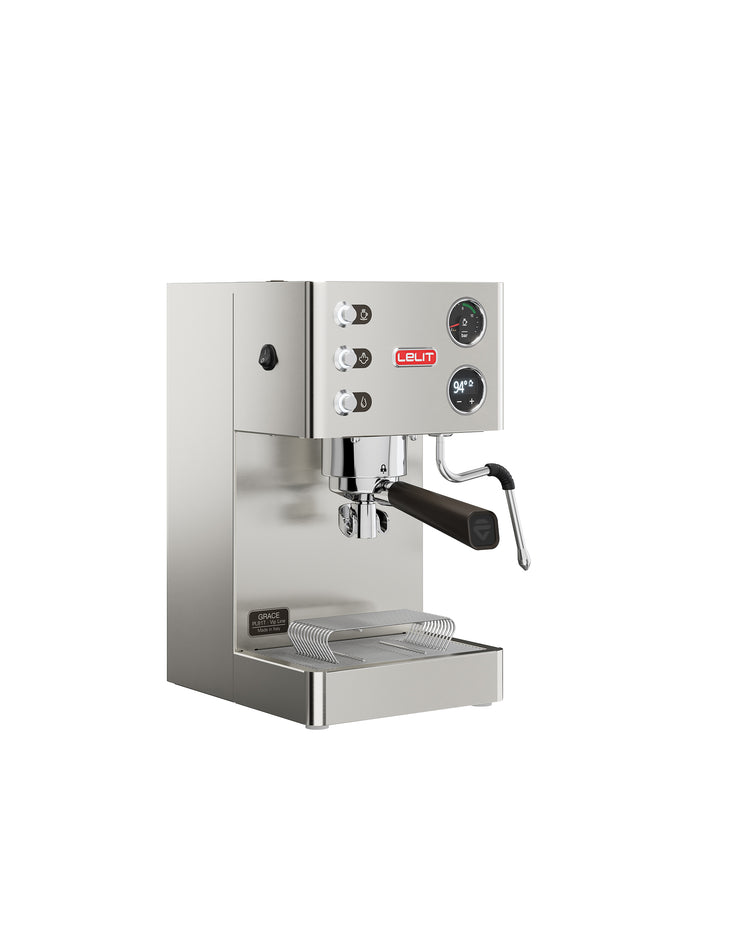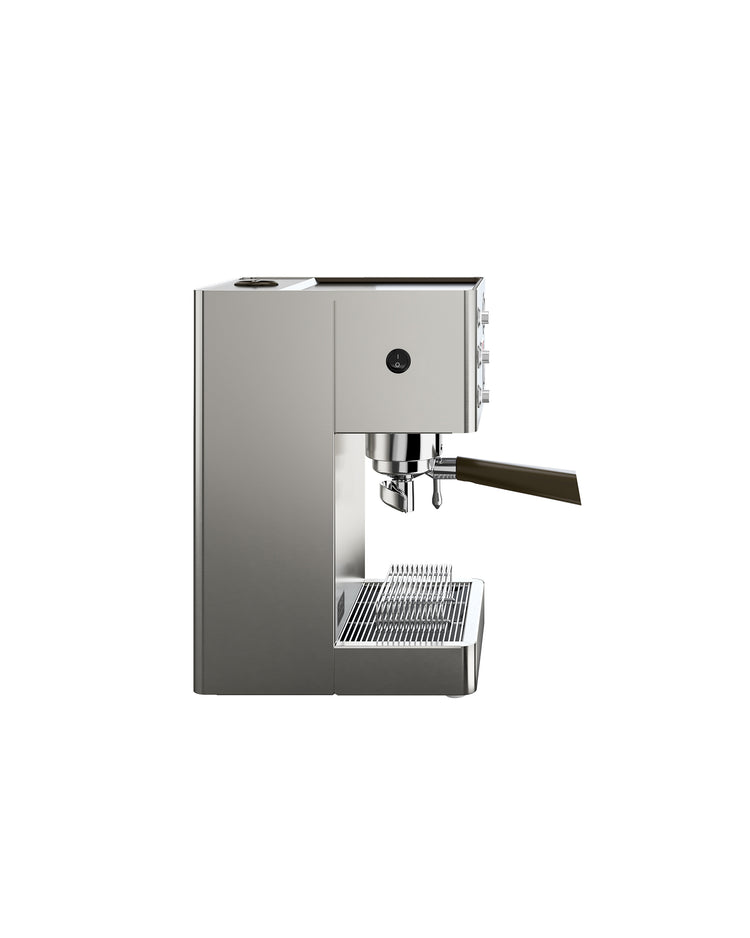 vip line
The VIP line is the newest Lelit creation. It's born to satisfy those espresso lovers who expect the best performances from their machine and desire a masterpiece to be admired also when it's off.
The elegant surfaces of the brushed stainless steel, the exclusive details and the new LCC make this family of machines the first choice for having the best without compromises.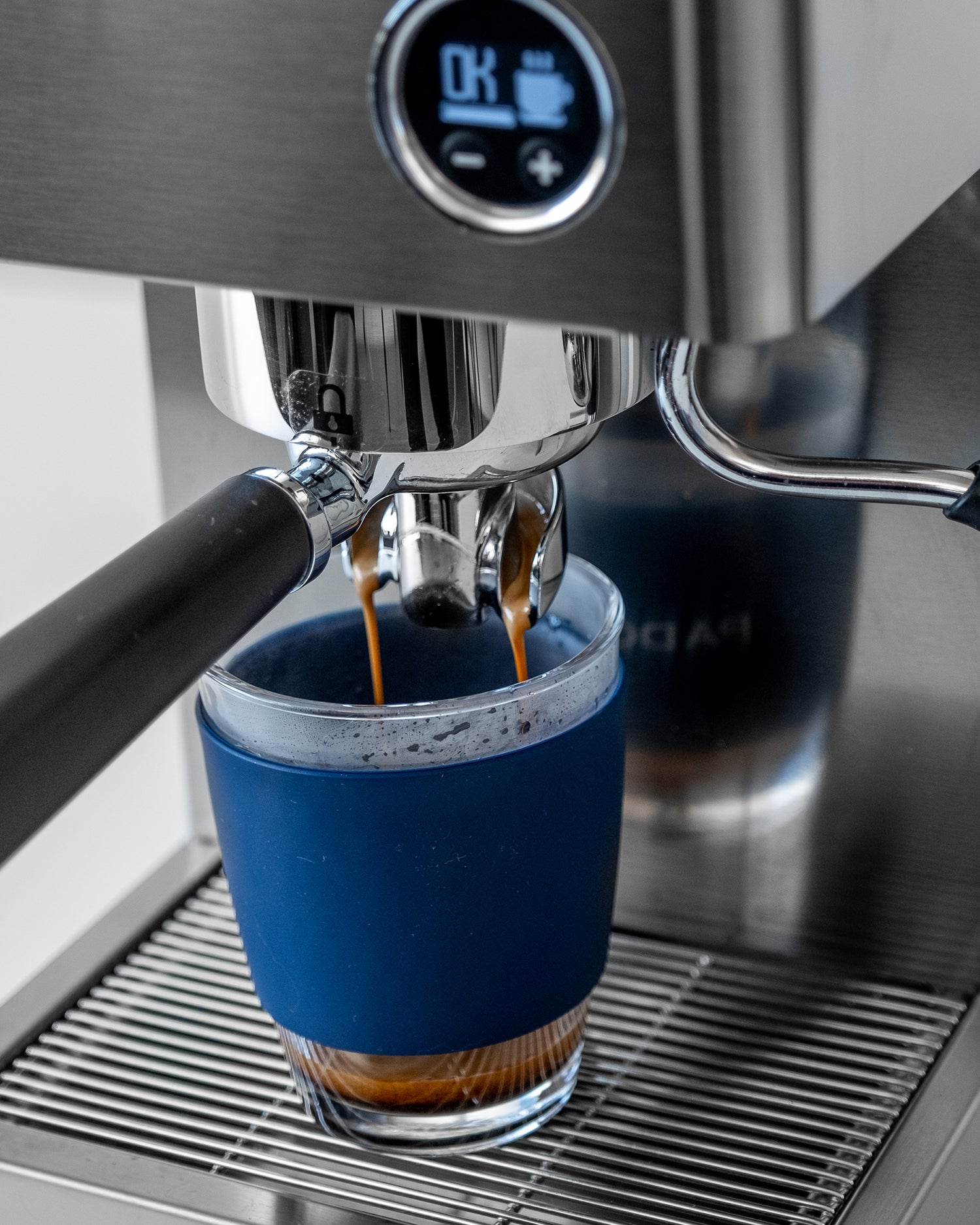 Design, technologie et composants professionnels!
Grace est la machine qui concentre le meilleur de la technologie et du design. Lignes harmonieuses, élégance innée, choix précis de matériaux et finitions soignées font de Grace une superbe machine espresso. Le LCC (Centre de Contrôle LELIT) qui régit les paramètres pour l'extraction d'un café est un régal : cette ligne est un must pour ceux qui recherchent un espresso d'exception. 
LCC 
Le Centre de Contrôle LELIT permet de programmer tous les paramètres de la machine. 
Multidirectional wand 
Pour une utilisation facile de la vapeur et de l'eau chaude, avec poignée anti-brûlure. 
Brushed Body 
Le corps de l'appareil ainsi que le bac de récupération d'eau avec la grille sont en acier inoxydable brossé. 
Manometer 
Avec son écran rétro-éclairé, le manomètre permet de vérifier la pression d'extraction avec exactitude. La zone verte indique la valeur optimale désirée. 
Coffee Slide 
L'inclinaison de la poignée et le design de la sortie de café sont conçus pour obtenir les meilleurs résultats en tasses. 
Mug Friendly 
La machine est conçue pour l'utilisation de tasses espresso et de grandes tasses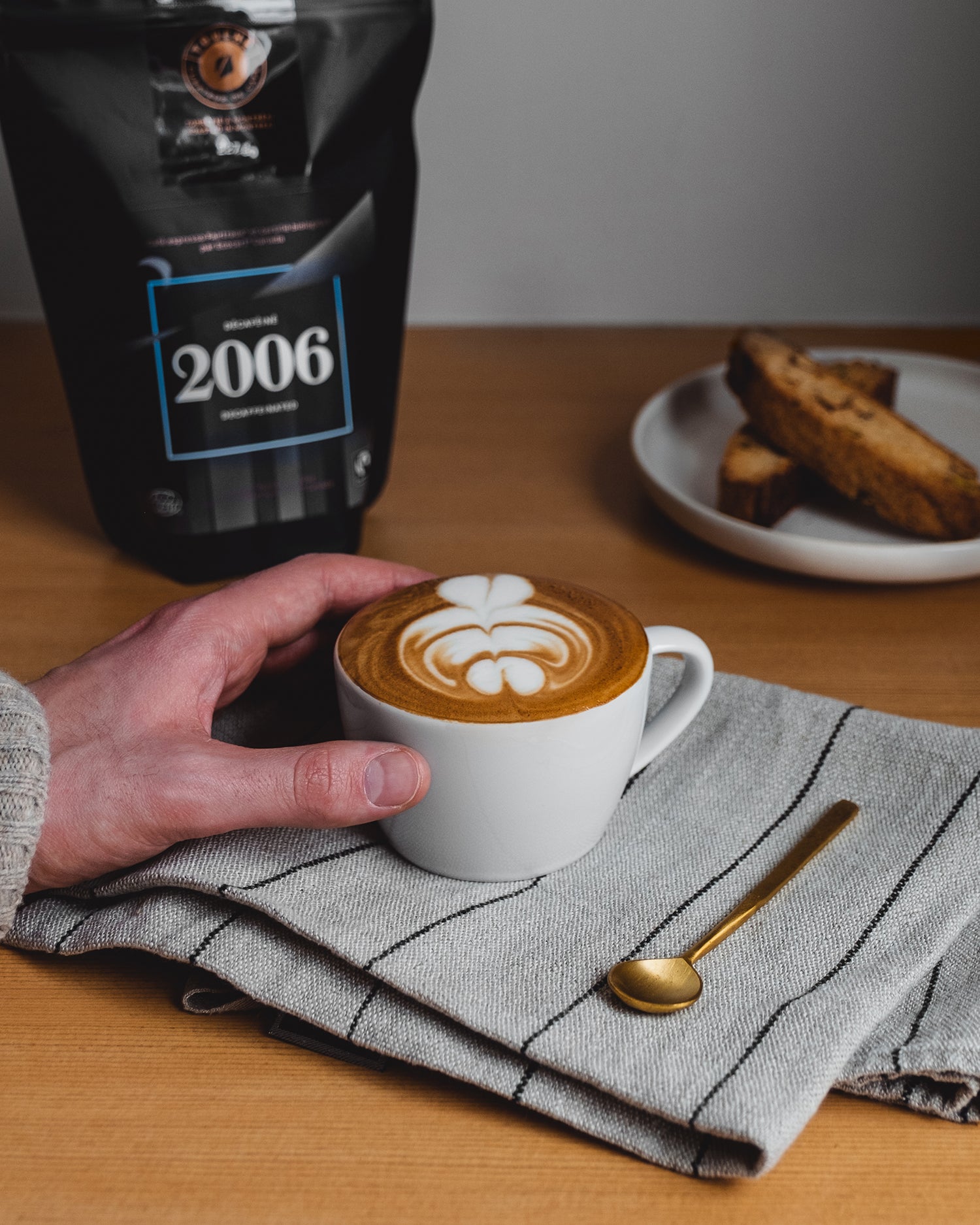 Paramètres programmables
Le Centre de Contrôle LELIT (LCC) avec écran graphique permet d'activer une pré-infusion. Il est également possible d'utiliser le cycle de nettoyage automatique du groupe à café ainsi que d'activer le mode veille. L'écran indique le temps d'extraction ainsi que la température du café, de l'eau chaude et de la vapeur. De plus, il signale le manque d'eau dans le réservoir et décompte programmé par l'utilisateur. 
Vidéo de comparaison des machines espresso Lelit grace et victoria