Conti Mc Ultima espresso machine
Regular price

17,200.00 $

Regular price

Sale price

17,200.00 $

Unit price

per
As an evolution of the Monte Carlo (multi boiler), the MC Ultima with a sharpened more efficient design, enhanced ergonomics, more intuitive software and endless custom options, we have taken every element of the Monte Carlo, and tuned it to perfection.
If you want a personalized model (color, logo), do not hesitate to contact us.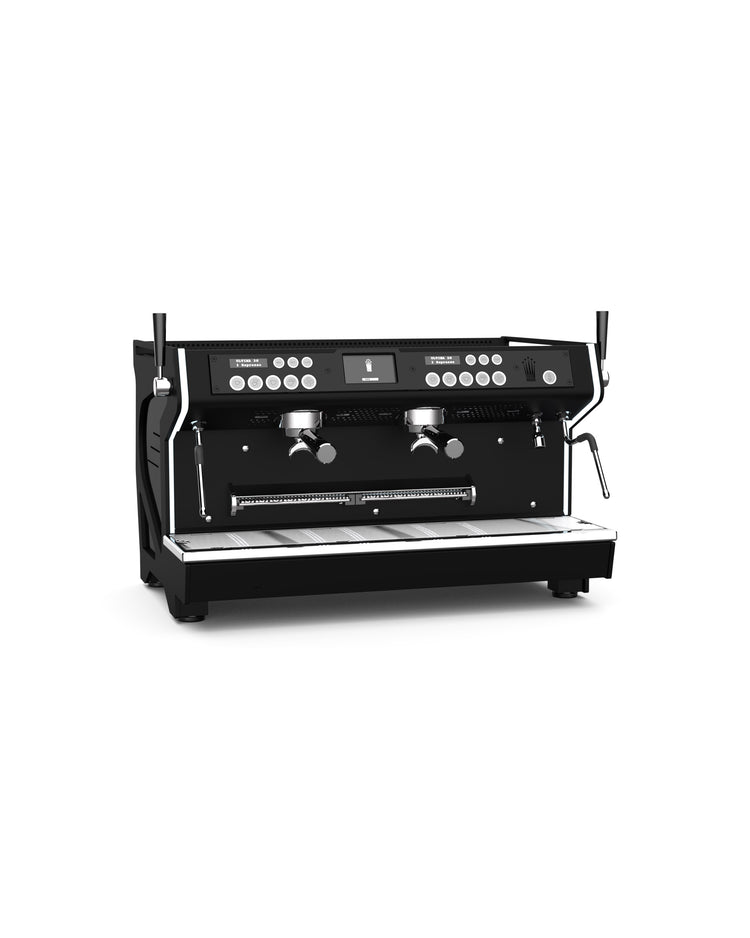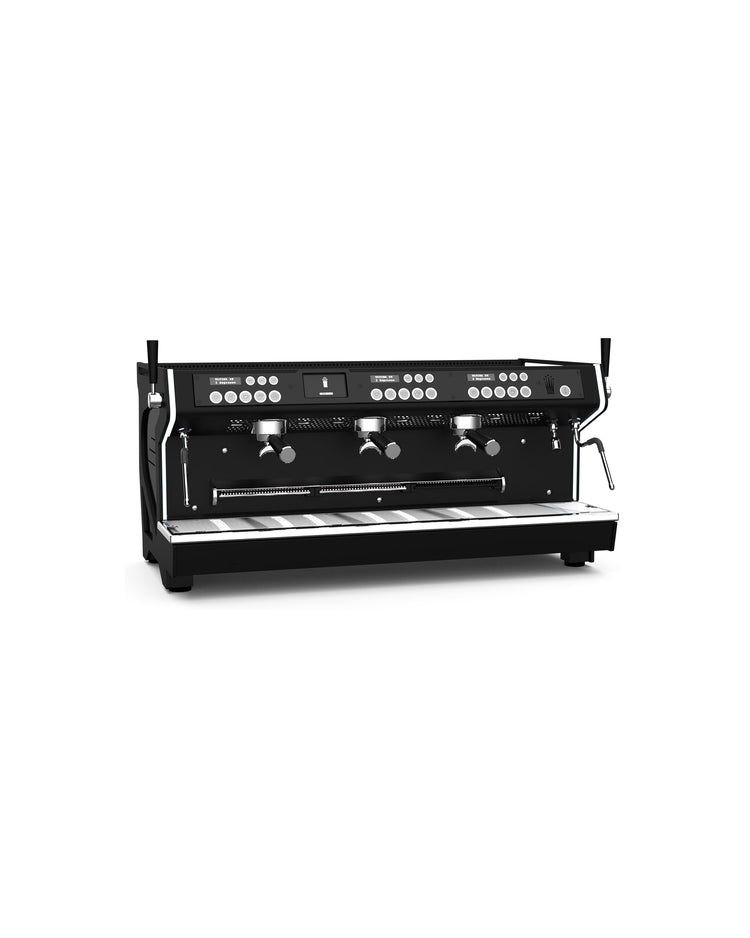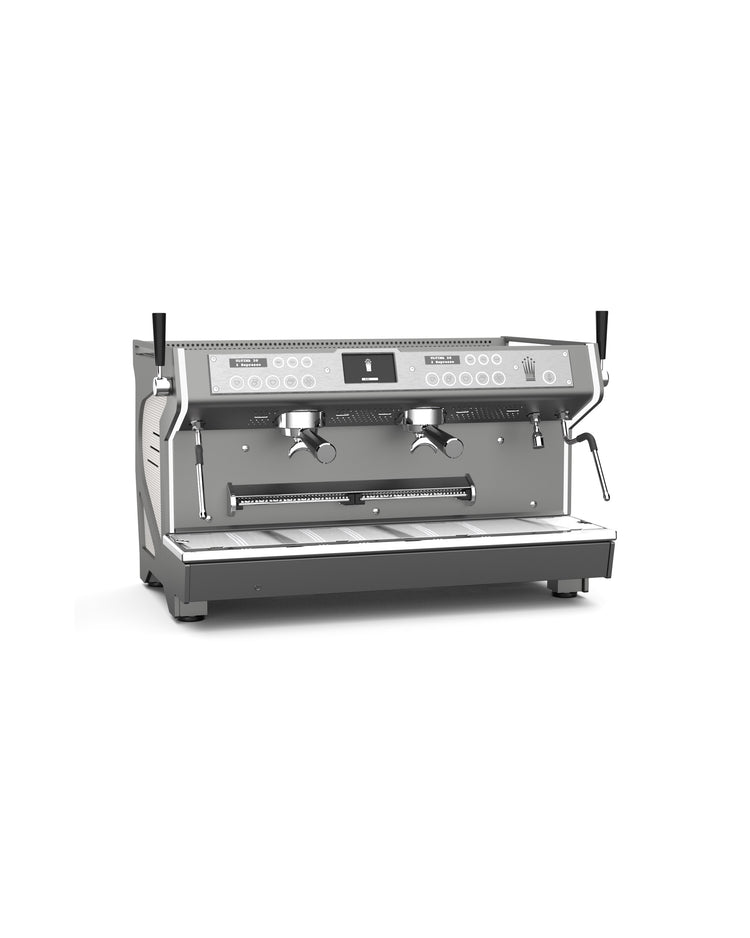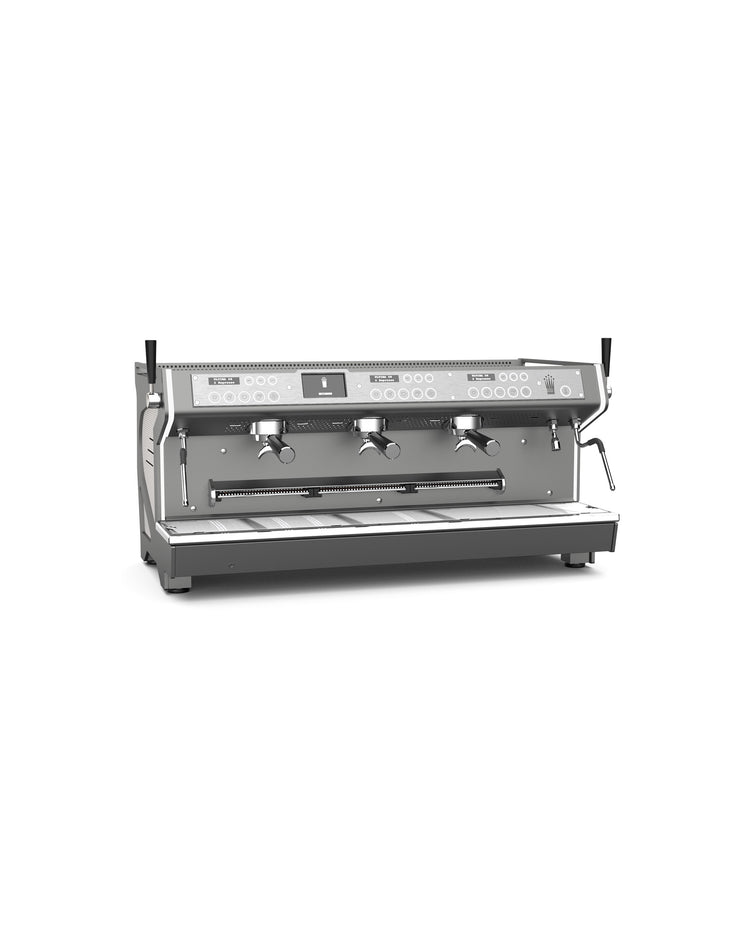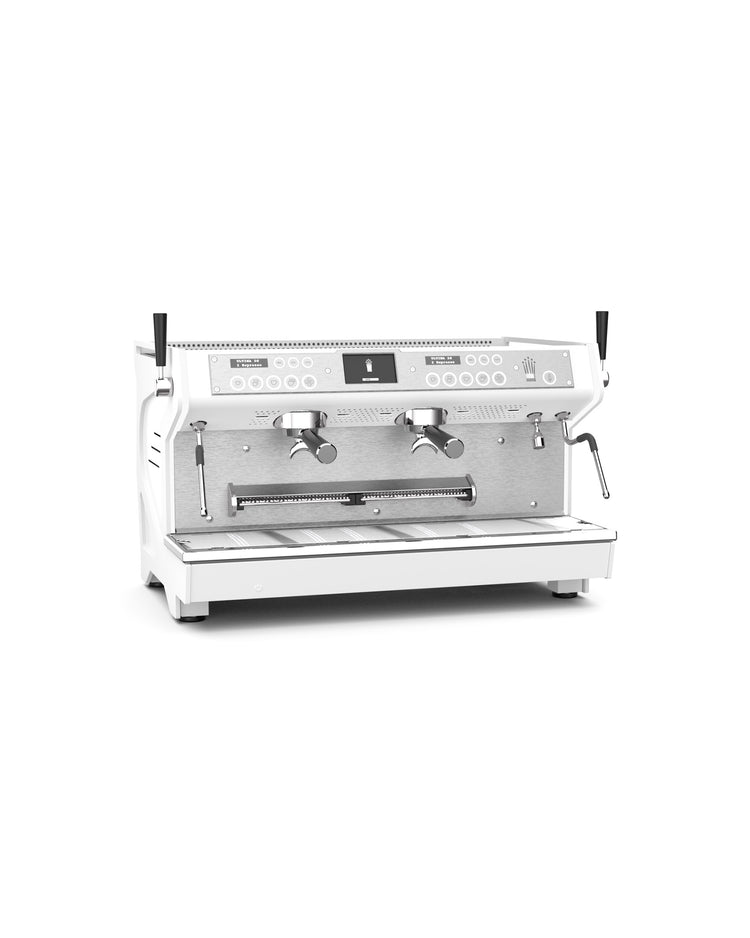 INÉGALÉE, UNIQUE & DISTINGUÉE
Smaller Footprint – Sharper Lines – Cleaner Materials
Modern day coffee bars are sleek, efficient and deliberately sparse in their design. With space at such a premium, it made perfect sense to take every dimension of the original Monte Carlo and shave precious millimetres, to make the machine lower and leaner in every way. We have managed to achieve an overall reduction in size of nearly 30% without any reduction in performance or capability.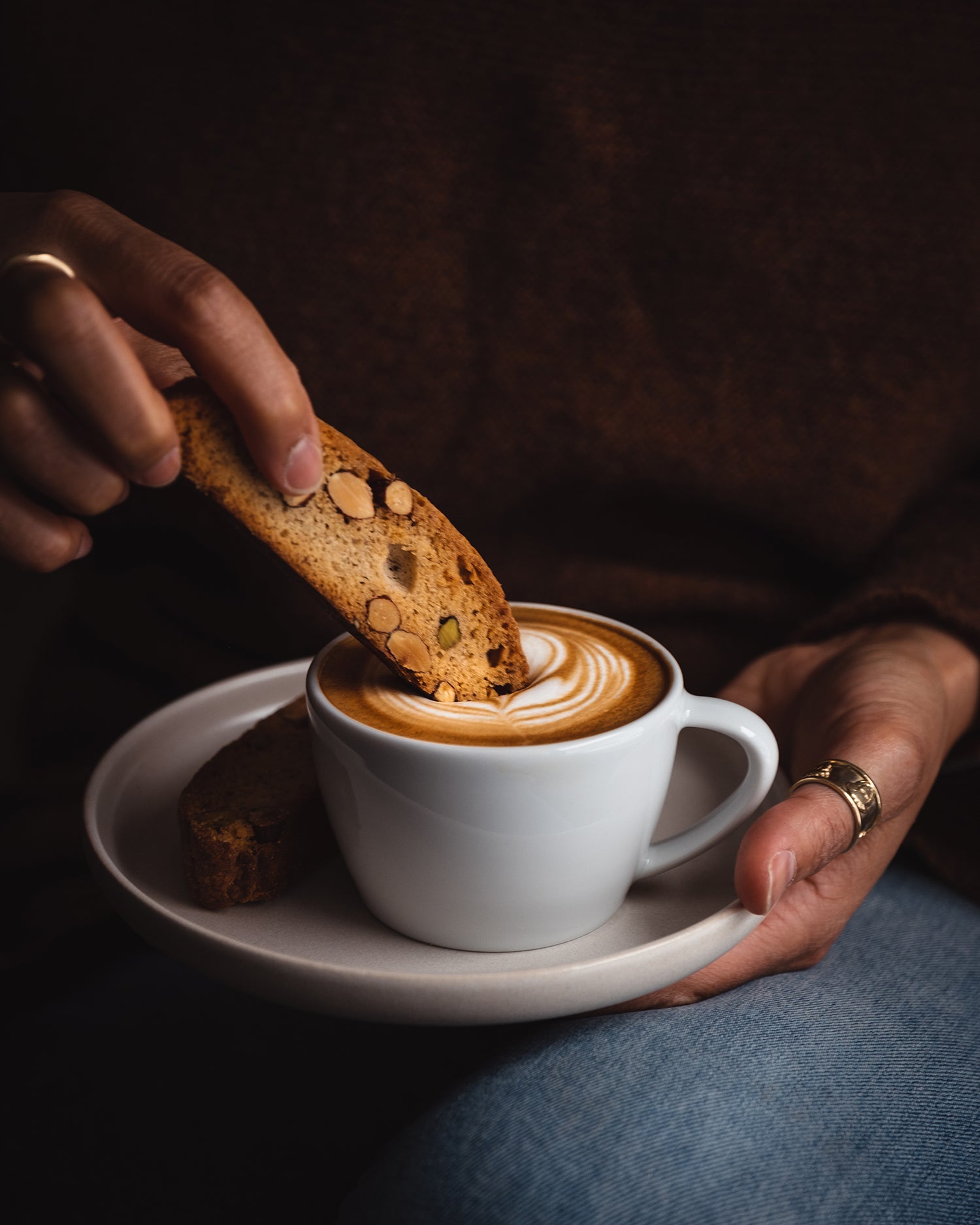 Multi Boiler
Each coffee boiler and coffee group, are accurately temperature controlled by their own PID system and supplied with preheated water from our unique heat exchange system, the Monte Carlo ensures perfect precision for your coffee every time. Each group acts independently, thus allowing the user to offer perfect brew temperatures for coffees of different origin or roast profile, with these settings accessed quickly and easily via the intuitive touchpad menus.
These settings accessed quickly and easily via the intuitive touchpad menus.
Coffee Quality
• Soft pre-infusion ensures that the barista can fully saturate the coffee puck under controlled low pressure. This results in incredibly consistent extraction, reduction in channelling and espresso with increased body and better mouthfeel.
• Electronic temperature adjustment with PID
• Conti Excellium non stick coated portafilters – This non-stick treatment helps prevent build of coffee oils which can taint espresso flavour.
• Competition standard shower screen and filters machined and packaged exclusively for Conti by IMS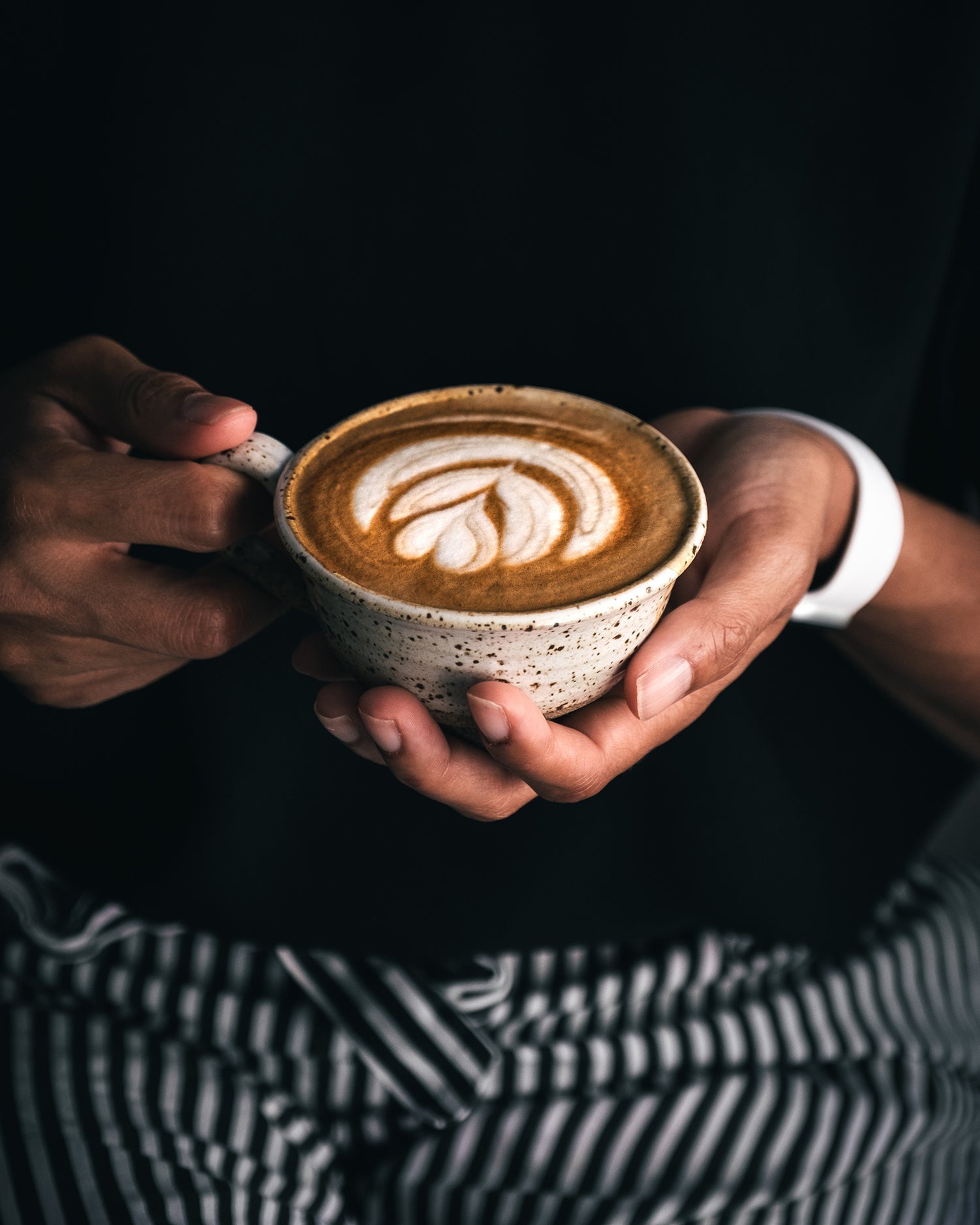 Features
• Multi-level user interface to adjust temperature, volume and soft infusion directly on each group
• Touch screen with a multi-page 'recipe book'
• Automatic cleaning mode
• Separate ECO modes for each coffee group
• Standby mode keeps the boiler temperature at 60°C
Ergonomics
• Cool touch steam wands activated by levers
• Combined version espresso and tall cup with retractable cup stands
• 42% larger cup warmer
Design
• Internal rotative pump adjustable from outside
• Copper boilers
• Independent coffee boilers thermally insulated
• Carrosserie faite de métaux durables et recyclable