Espresso Machine Eversys Enigma E'4MS X-WIDE/ST
The E'4ms x-wide/ST is an E'4ms/ST conceived with more space, 84 cm width, allowing two Baristas to use the machine simultaneously. This machine is designed to produce 350 espressos/cappuccinos per hour, and it can be utilised in Self-Service environments as well.

For any questions or additional information, do not hesitate to contact us at (514) 374-0683 or at info@edika.com
Choose your grind :
Enter your machine model :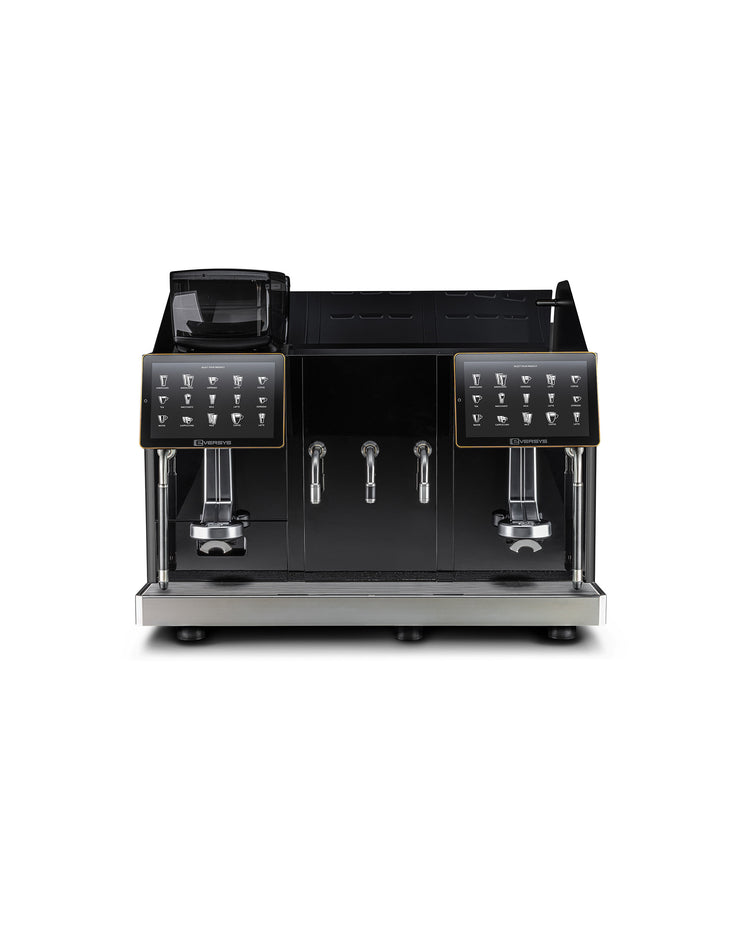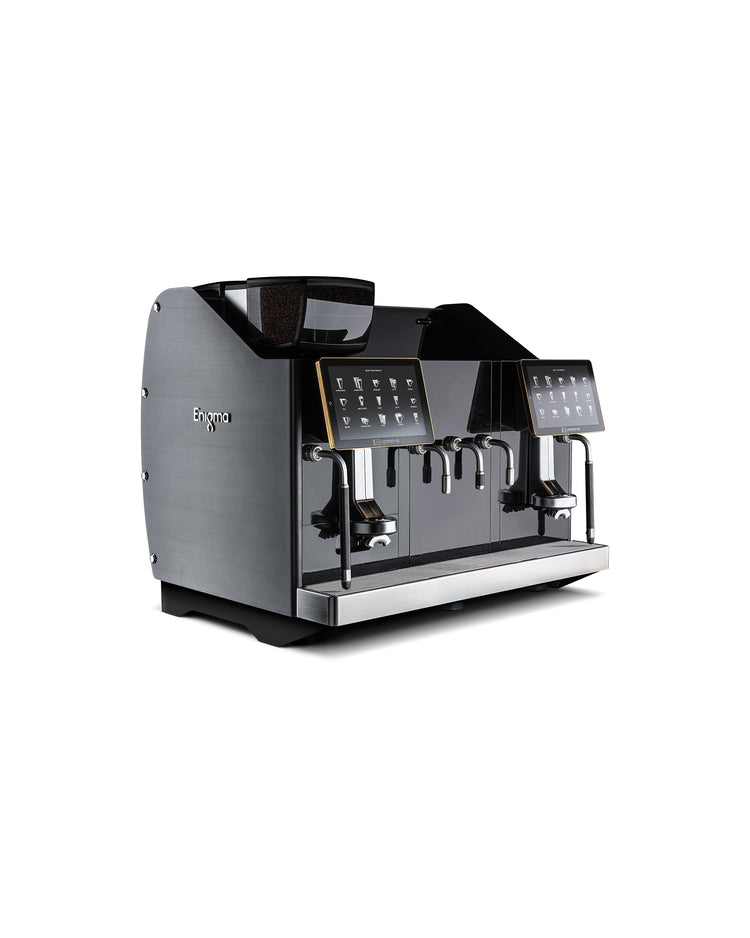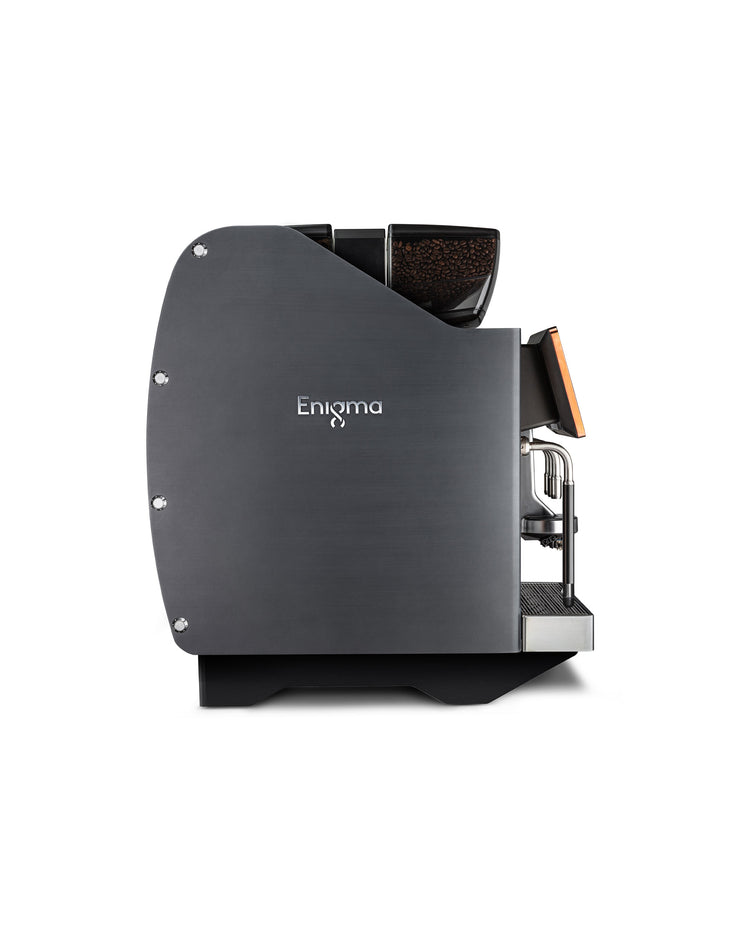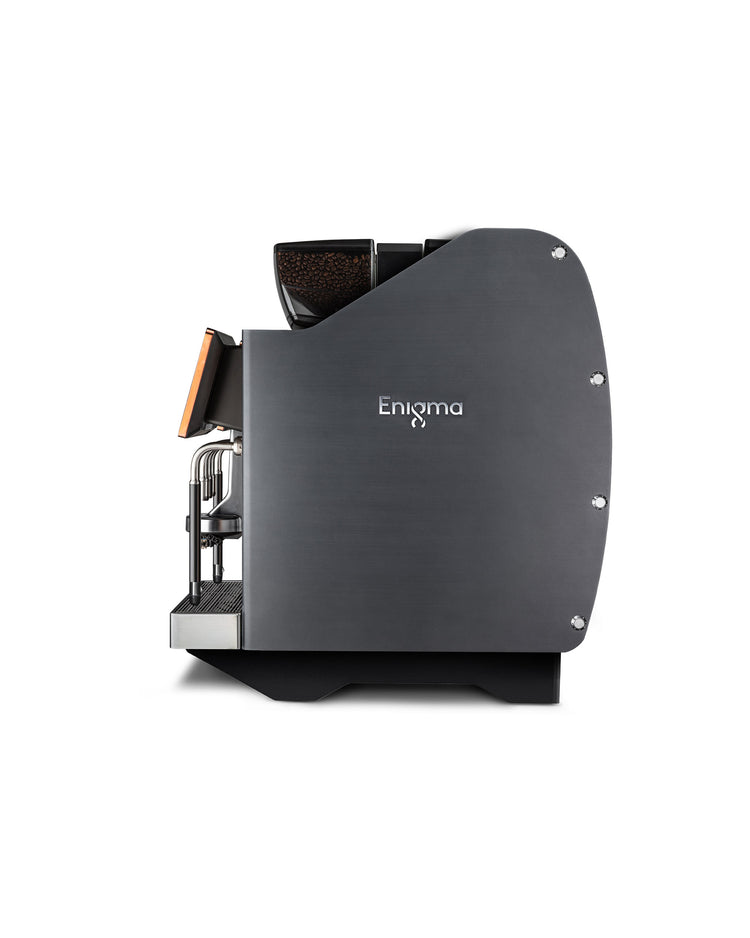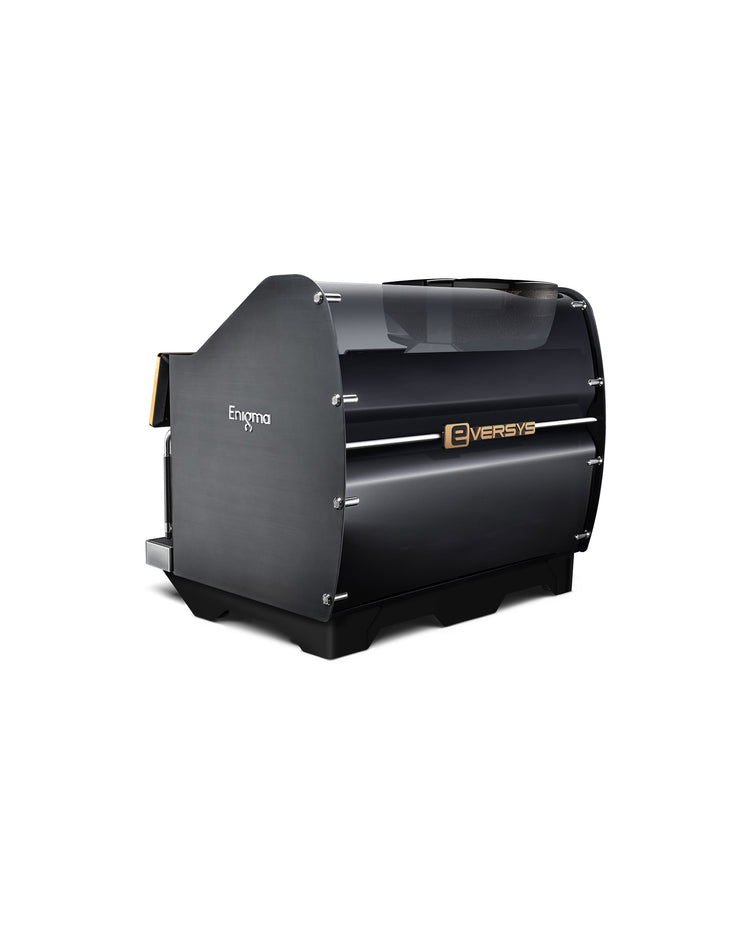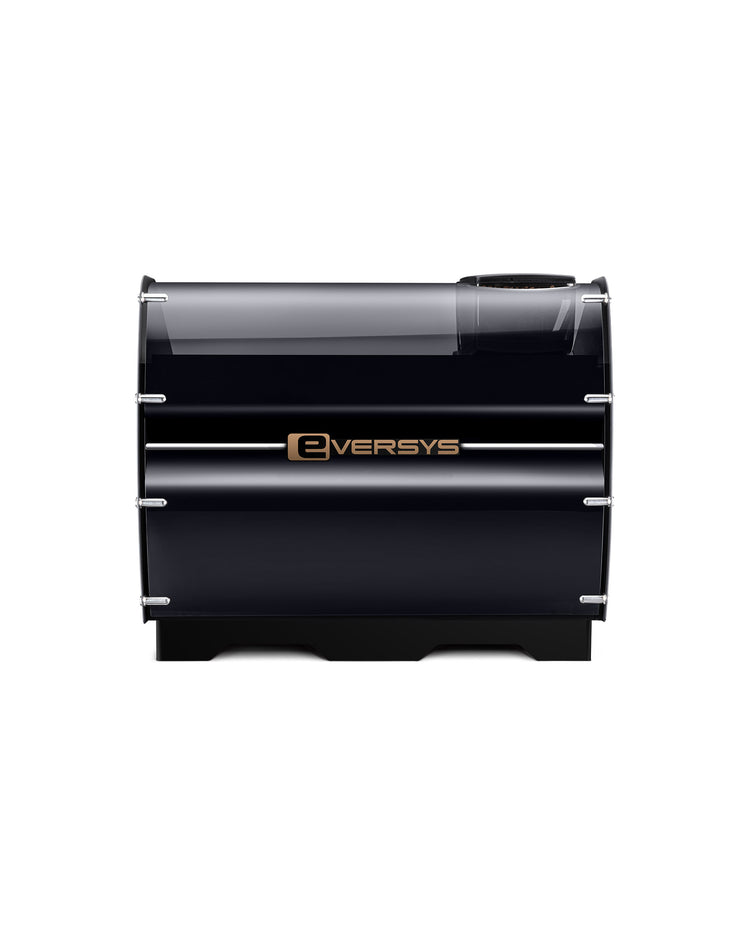 DESCRIPTIF
e'Levelling System
Automatic levelling is the ability to initiate a movement to the brew chamber, creates a vibration which enables the powder in the chamber to spread more evenly, which leads to a better, more consistent extraction. This movement is a replica of what the barista does- taps the portafilter, after grinding up fresh beans in order to render the powder more compact.
e'foam
One of the most difficult tasks in the production of milk-based products is the frothing of milk. With e'foam, Eversys introduce both steam and air to produce the microfoam sought after by leading barista. The operator can then focus on latte art display, in the secure knowledge that the foam will be of premium texture and taste.
The milk module with EMT system (Eletrnonic milk texturing)
Milk is frothed with steam in the one-step system, promoting flavour as well as texture, mirroring the barista experience. Reproducing the traditional barista techniques, this module allows you to to produce milk foam with the optimal texture and flavor.
The 1.5 step program
la machine sépare le versement du lait et les produits espresso, offrant une lance pour verser la mousse de lait vous permettant de créer automatiquement la mousse parfaite en même temps que l'expresso est versé dans la tasse. Ce programme permet de faire du latte art facilement sans être un barista expérimenté et permet également de ne pas gaspiller de lait car il n'utilise que la quantité nécessaire exacte à chaque fois. 
COMPARAISON ENTRE E'4S X-WIDE/ST ET E'4MS X-WIDE/ST
E'4S X-WIDE/ST E'4MS X-WIDE/ST